Best Sushi Trays and Platters in Chicago (Cheap + Delivery)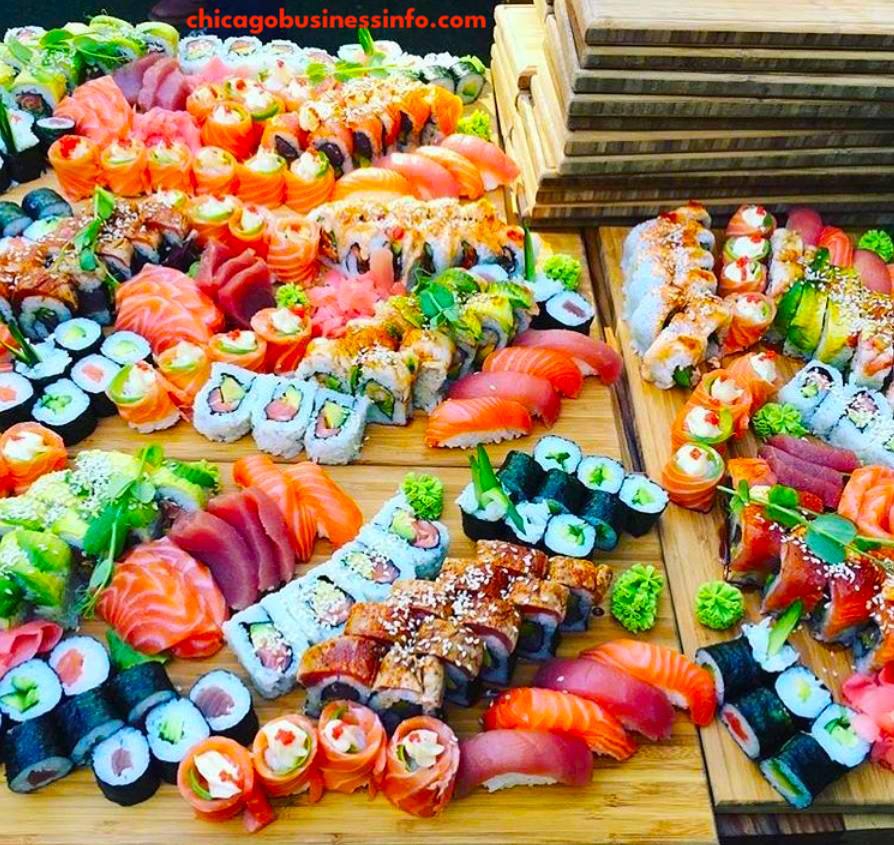 Sushi continues to be one of the most popular cuisines amongst Chicagoans. Many AYCE - All You Can Eat Sushi (see our list of the best all you can eat sushi spots in Chicago) restaurants continue to open across Chicago making the Sushi scene in Chicago one of the most competitive landscapes ever. However, there comes the time we rather sit in our homes enjoying a nice show with platter of sushi in front of our faces.
Below is an ongoing list of the most popular Sushi, Nigiri, Sashimi, and Maki platters for carry-out or delivery in Chicago. For reference, see below definitions and pictures for Nigiri, Maki, Uramaki, and Inari as most platters often feature all these Sushi types.
Note: A Sushi roll generally refers to a roll rolled in rice only with no seaweed.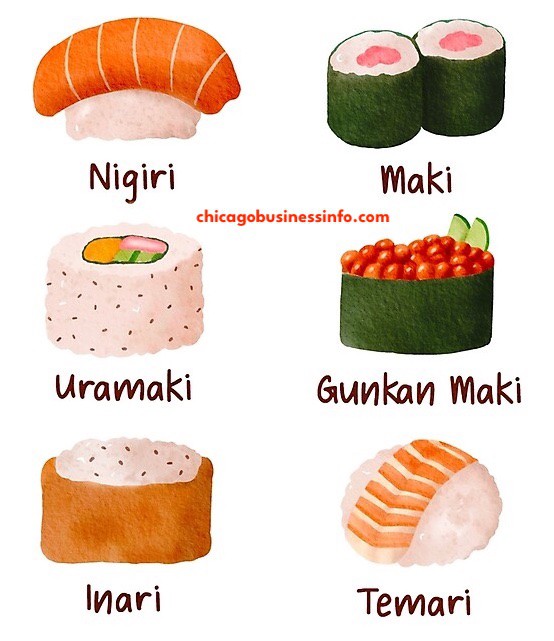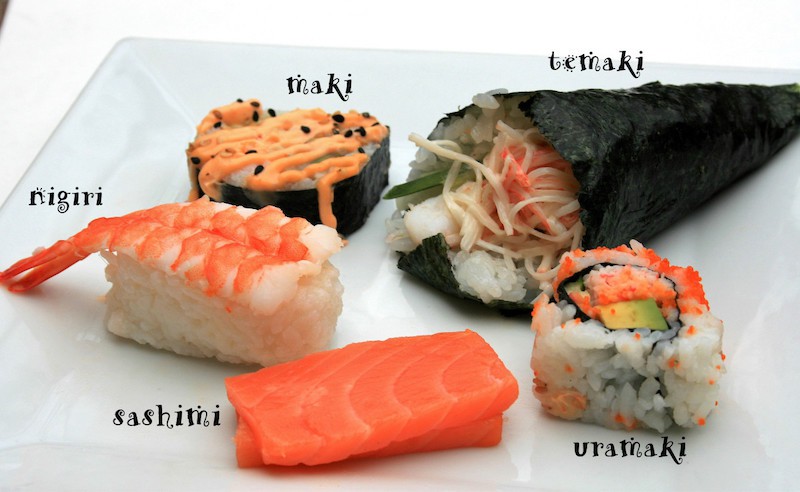 1. Lawrence Fish Market
3920 W Lawrence Ave, Chicago, IL 60625
(773) 267-6838
Order Online: (Call)
The cheapest Sushi Platter trays in all of Chicago – hands down. This place has been serving Chicago for over 40 years and is CASH ONLY. They don't deliver (as of this article) but offer very fast pick-up party trays. Their largest party tray has over 122 pieces of Sushi. Can you handle it? In addition to the part tray, they offer freshly cooked appetizers at the cashier when you go to pick up. See below for all party tray varieties with pictures (Prices subject to change).

Pro's:
The cheapest and largest assortment of Sushi party tray platters in all of Chicago. Super-fast prep time. Also offers a small dine-in area.
Con's:
No Delivery and Cash only. Sometimes Dinner rush has a line around the block occasionally! Street parking limited.
Lawrence Fish Market Tray Platters:
2. Sushi Taku (Logan Square)
2283 N Milwaukee Ave, Chicago, IL 60647
(773) 799-8130
Website: http://www.sushitaku.com/
The popular Sushi Taku in Chicago now offers smaller trays for delivery. These trays include the same rolls in their All You Can Eat options. Special tray deals below (Prices subject to change).
Any 2 Signature Rolls Special  - $21
Any 2 Regular Rolls Special     - $14
Any 3 Signature Rolls Special  - $29
Any 3 Regular Rolls Special     - $19
Pro's:
Consistently delicious Sushi delivered fast. Good delivery deals on Uber Eats and GrubHub.
Con's:
Does not offer larger sized deals at the moment.
Sushi Taku Delivery Platters: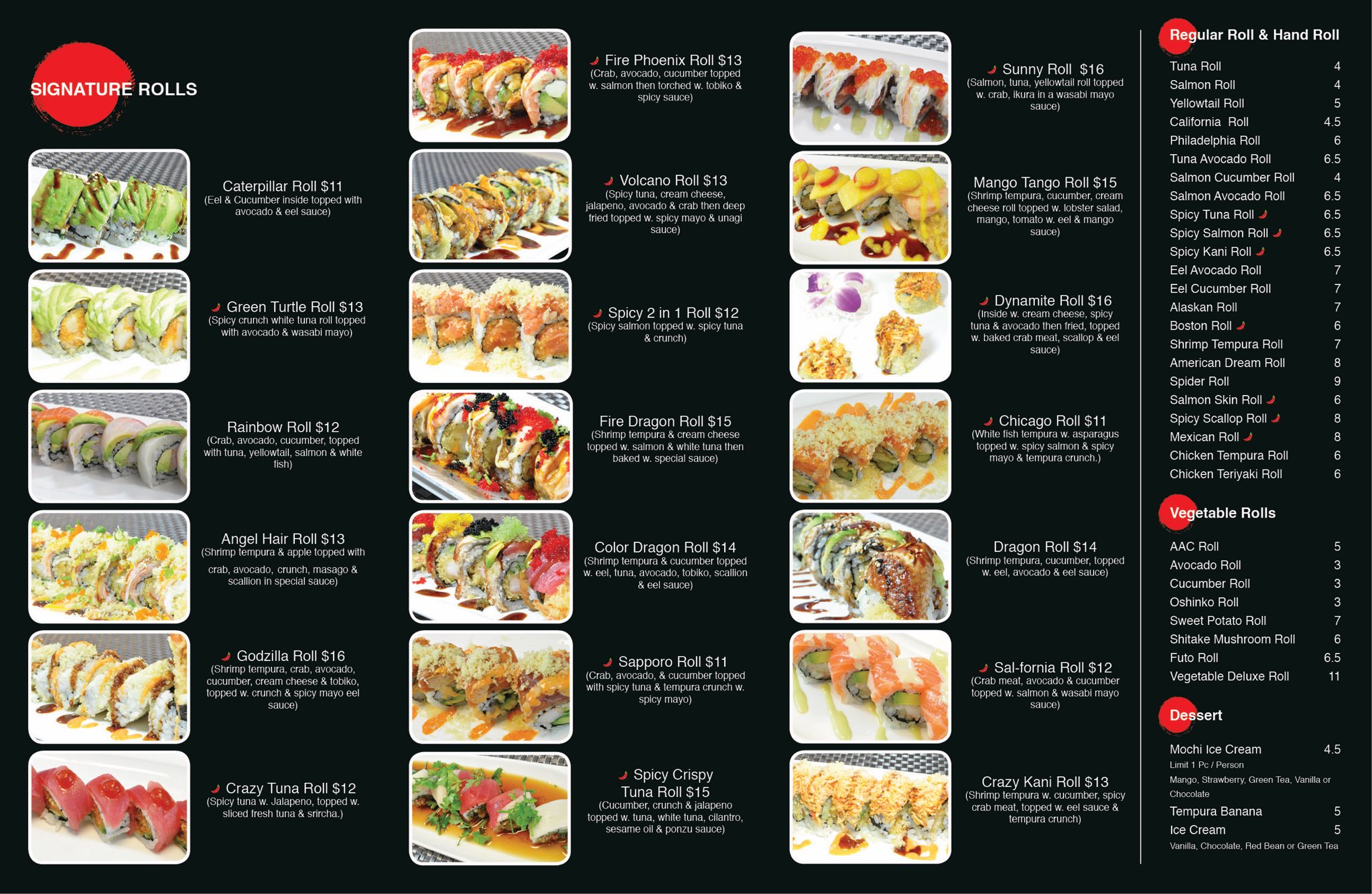 3. 312 Fish Market
2105 S Jefferson St. Chicago, IL 60616
(872) 222-7288
Website: https://312fishmarket.com/
Known for their Time To Party platters, these various delicious trays of Sushi will not disappoint. Best of all, you can get them delivered to your doorstep from Uber Eats or Grub Hub. See the Time To Party trays pictures below (Prices subject to change).
Pro's:
Massive Sushi party trays that deliver to your face.
Con's:
Pricey.
312 Fish Market Time To Party Platters:
Last Updated: December 2023
(Pricing Listed Above is Subject to Change at Establishment)
Want to Submit a listing, deal, or something else? Learn more here.
*Comment below let us know outdated info, closings, feedback, reviews, or anything else related.*
Subscribe!
Subscribe to Chicago Business Info for the latest updates on new restaurant openings, AYCE - all you can eat spots, coupon deals, discounts on your favorite restaurants and businesses, BOGO - buy one get one free specials, businesses, and much more.
Comments
No comments made yet. Be the first to submit a comment