Illinois Safe Driver License Renewal Letter (Mailer)

The Illinois Safe Driver License Renewal program allows you to renew your Illinois State ID and or Driver's License online. Below is an example of a renewal letter you will receive along with your new ID in the mail.
Your New Illinois Driver's License/ID Card/Permit.
Please examine your Driver's License/ID Card/Permit to verify all information is correct. If any of the information is incorrect, please visit a Driver Services facility to correct the information.
If you received a separate notice that your driver's license is revoked, suspended, or cancelled, receipt of this driver's license does not mean your privileges have been reinstated. If you have received such a notice, prior to driving a motor vehicle, verify the status of your driver's license by calling 217-558-6258.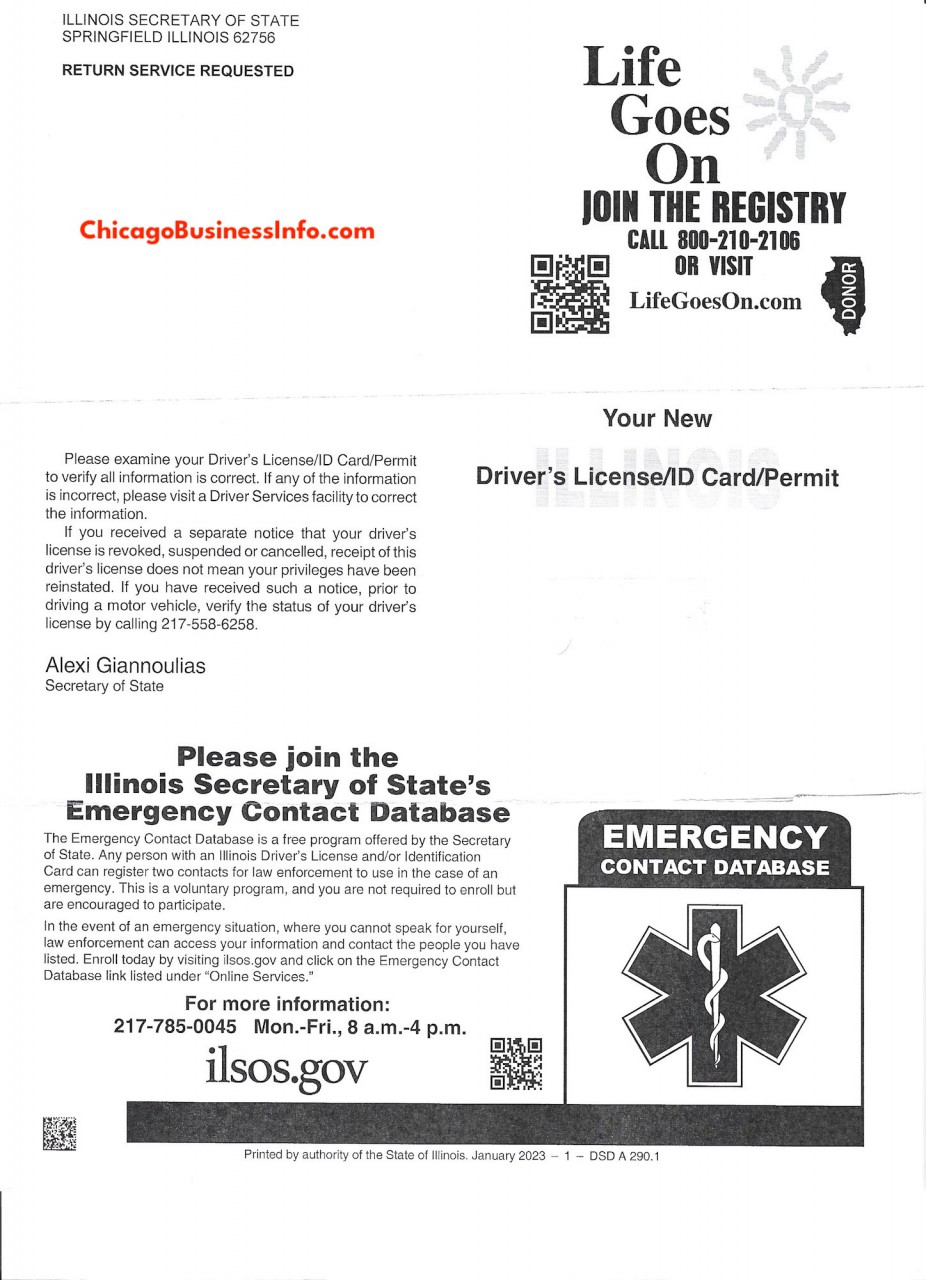 Last Updated: December 2023
(Pricing Listed Above is Subject to Change at Establishment)
Want to Submit a listing, deal, or something else? Learn more here.
*Comment below let us know outdated info, closings, feedback, reviews, or anything else related.*
Subscribe!
Subscribe to Chicago Business Info for the latest updates on new restaurant openings, AYCE - all you can eat spots, coupon deals, discounts on your favorite restaurants and businesses, BOGO - buy one get one free specials, businesses, and much more.
Comments
No comments made yet. Be the first to submit a comment