Porto
Fashionable spot with exotic decor specializing in seafood of Galicia, Spain & Portugal with wines.
A Michelin-starred love letter to the fishing villages and farmsteads along the Atlantic Coast of Portugal and Spain's Galicia. Porto showcases wild-caught imported seafood, gourmet tinned seafood and exclusive wines from this delicious corner of the world.
From inside our artfully appointed dining rooms guests can enjoy a chefs tasting or decadently combine it with seasonal expressions from our a la carte menu. No matter where you sit, the intoxicating aromas from the wood-burning ovens and grills will heighten the culinary journey.
Address: 1600 W Chicago Ave, Chicago, IL 60622
Phone: (312) 600-6336
Website: https://www.portochicago.com/
Contact Info: This email address is being protected from spambots. You need JavaScript enabled to view it.
Porto Menus: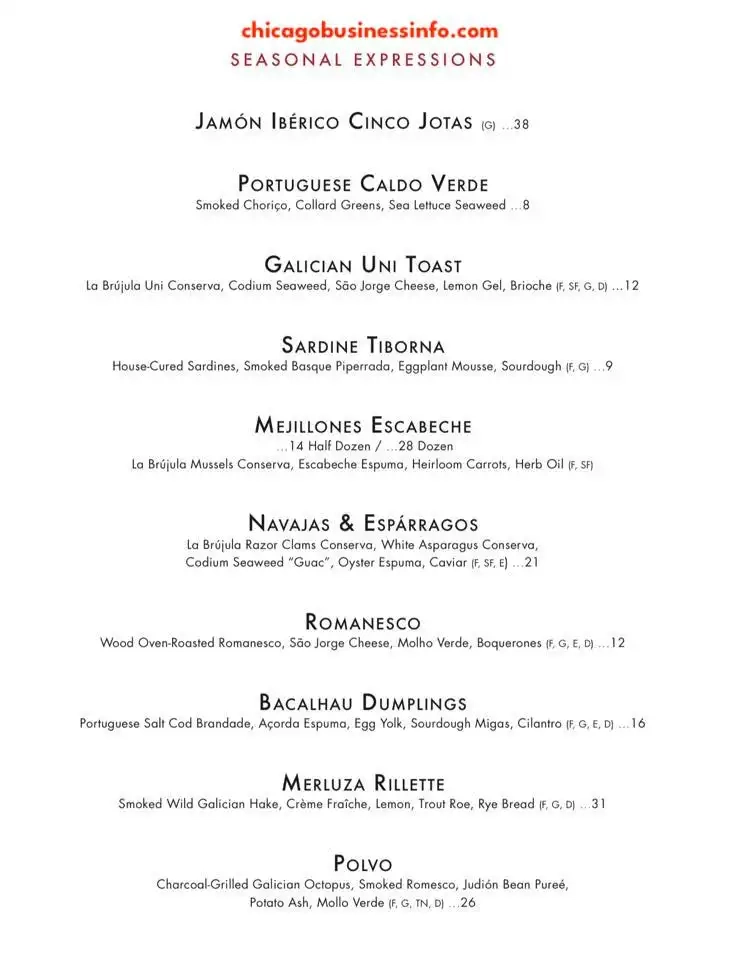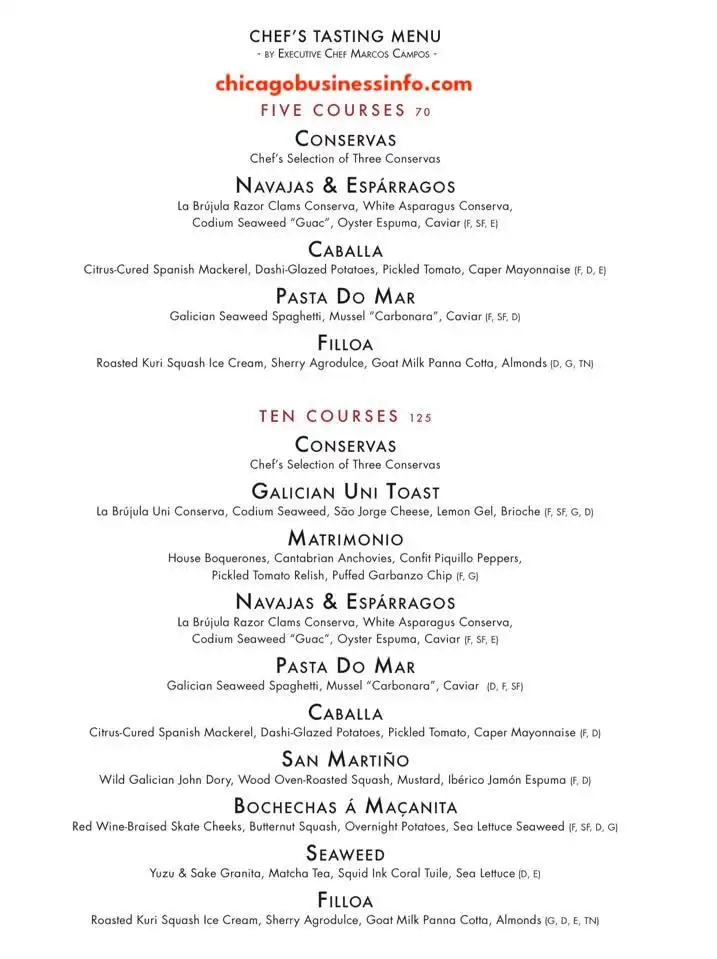 Porto Photos:
Last Updated: December 2023
(Pricing Listed Above is Subject to Change at Establishment)
Want to Submit a listing, deal, or something else? Learn more here.
*Comment below let us know outdated info, closings, feedback, reviews, or anything else related.*
Subscribe!
Subscribe to Chicago Business Info for the latest updates on new restaurant openings, AYCE - all you can eat spots, coupon deals, discounts on your favorite restaurants and businesses, BOGO - buy one get one free specials, businesses, and much more.
Comments
No comments made yet. Be the first to submit a comment