Carbon Live Fire Mexican Grill
Casual Mexican counter-serve eatery serving tacos & burritos with various house salsas.
Carbon started in Chicago in 2007 in the Bridgeport neighborhood. Chicago is known for pizza and hotdogs, but before we are done Chicago will also be known for Carbon's tacos and burritos! We opened our second location in Chicago in the West Town area and have been serving the best burritos and tacos there since 2011.
Address: 300 W 26th St, Chicago, IL 60616 | 810 N Marshfield Ave, Chicago, IL 60622 
Website: https://carbonmex.com/
Contact Info: https://www.facebook.com/carbon.mex
Carbon Live Fire Mexican Grill Menus: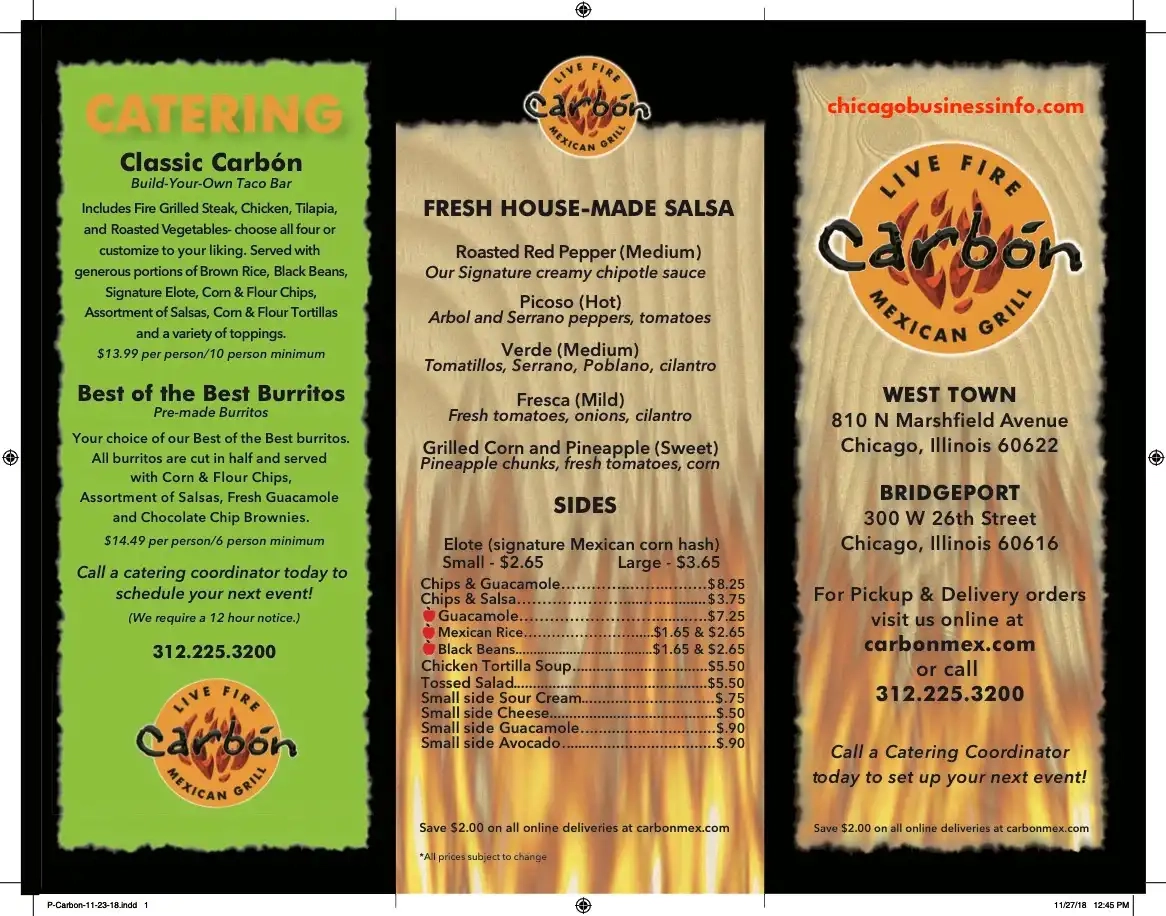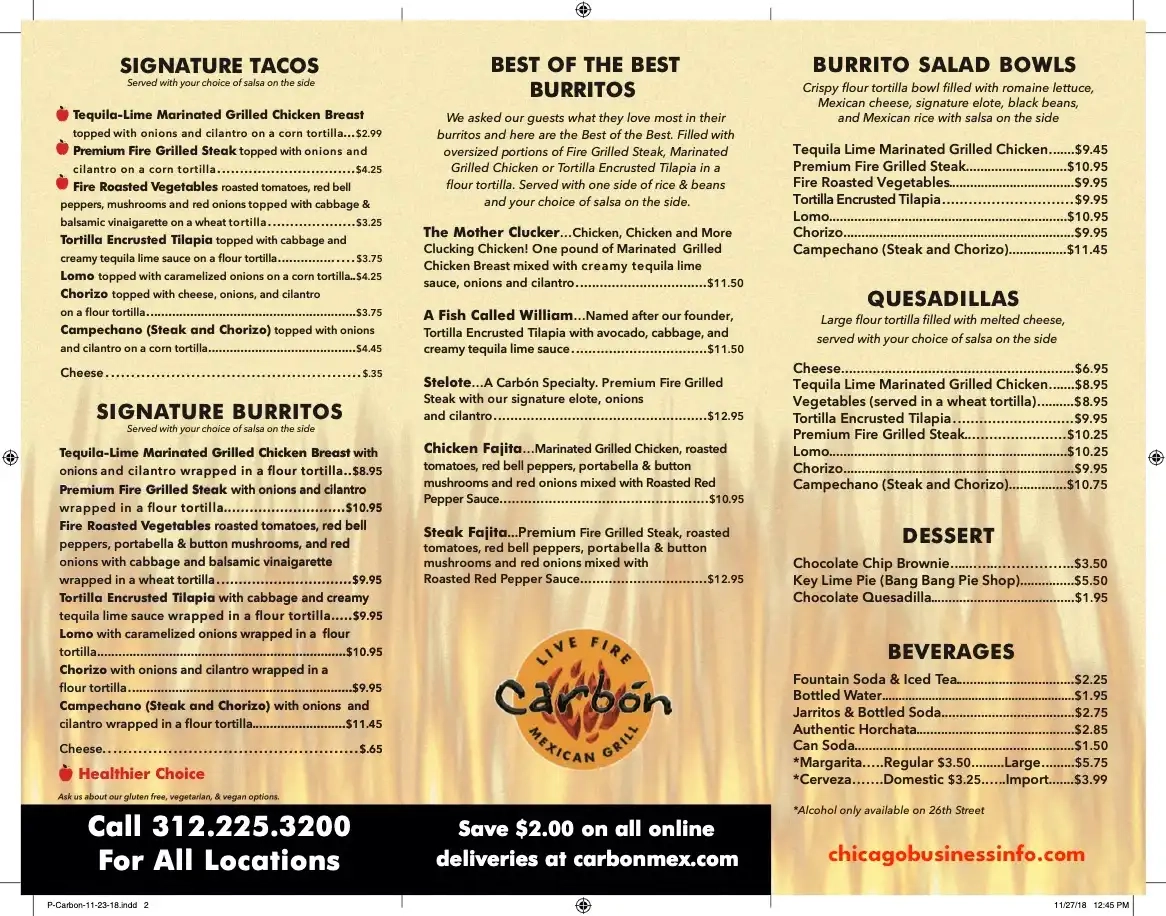 Last Updated: December 2023
(Pricing Listed Above is Subject to Change at Establishment)
Want to Submit a listing, deal, or something else? Learn more here.
*Comment below let us know outdated info, closings, feedback, reviews, or anything else related.*
Subscribe!
Subscribe to Chicago Business Info for the latest updates on new restaurant openings, AYCE - all you can eat spots, coupon deals, discounts on your favorite restaurants and businesses, BOGO - buy one get one free specials, businesses, and much more.
Comments
No comments made yet. Be the first to submit a comment