Wojos (Evergreen Park)

South Side tradition for over 40 years! When you stop in to eat at Wojos, it's not your ordinary run of the mill chain restaurant. It's a family-owned experience that has been passed down from owner-to-owner since 1978. We know what Wojos means to the South Side of Chicago and we plan to keep it that way. Whether it's your first time or your 100th time at our restaurant, our goal is to create a positive experience where you can enjoy a pizza burger, handmade shake or fries over some great conversation with your family and friends.
Address: 9851 S Pulaski Rd, Evergreen Park, IL 60805
Phone: (708) 423-1121
Wojos (Evergreen Park) Menus: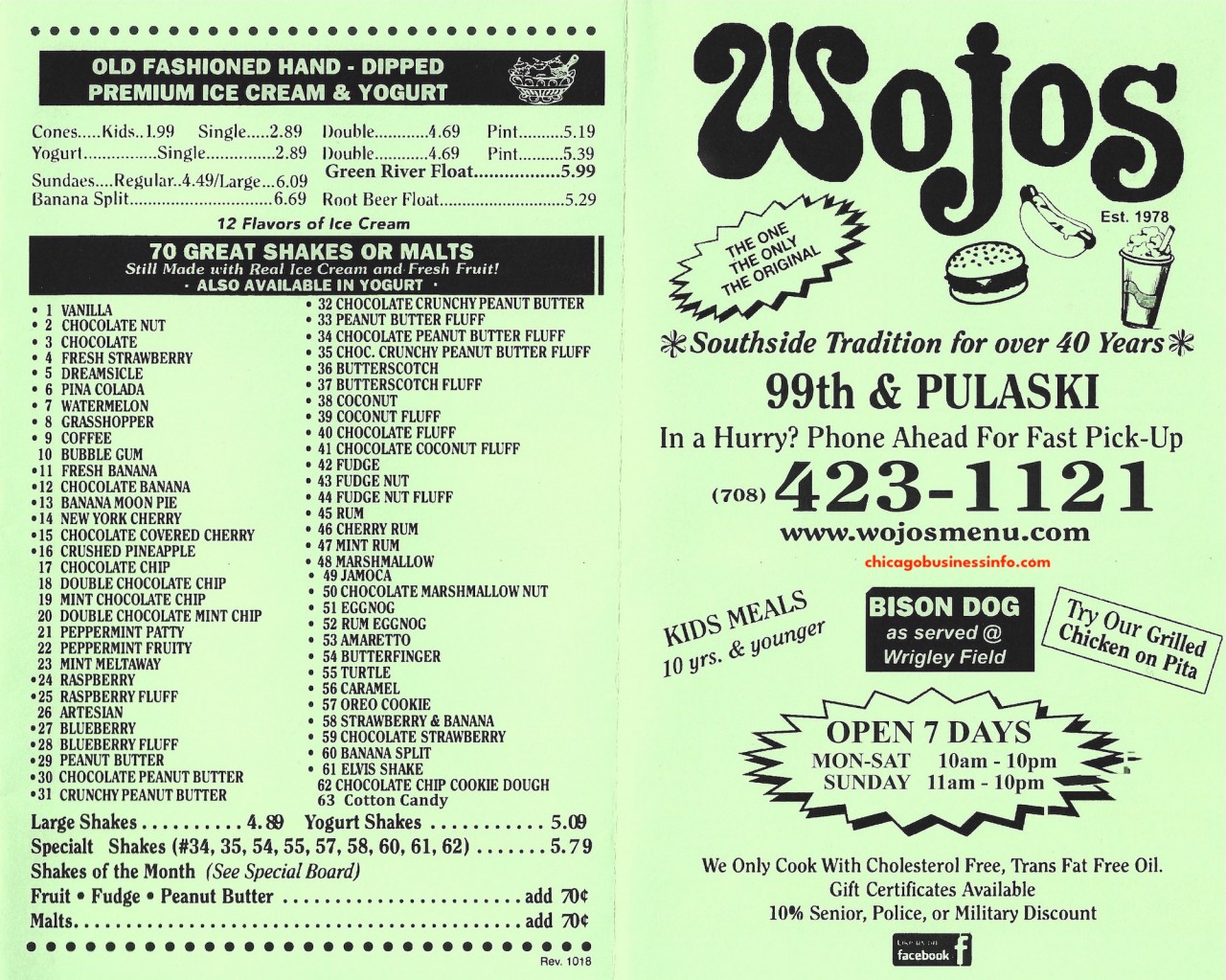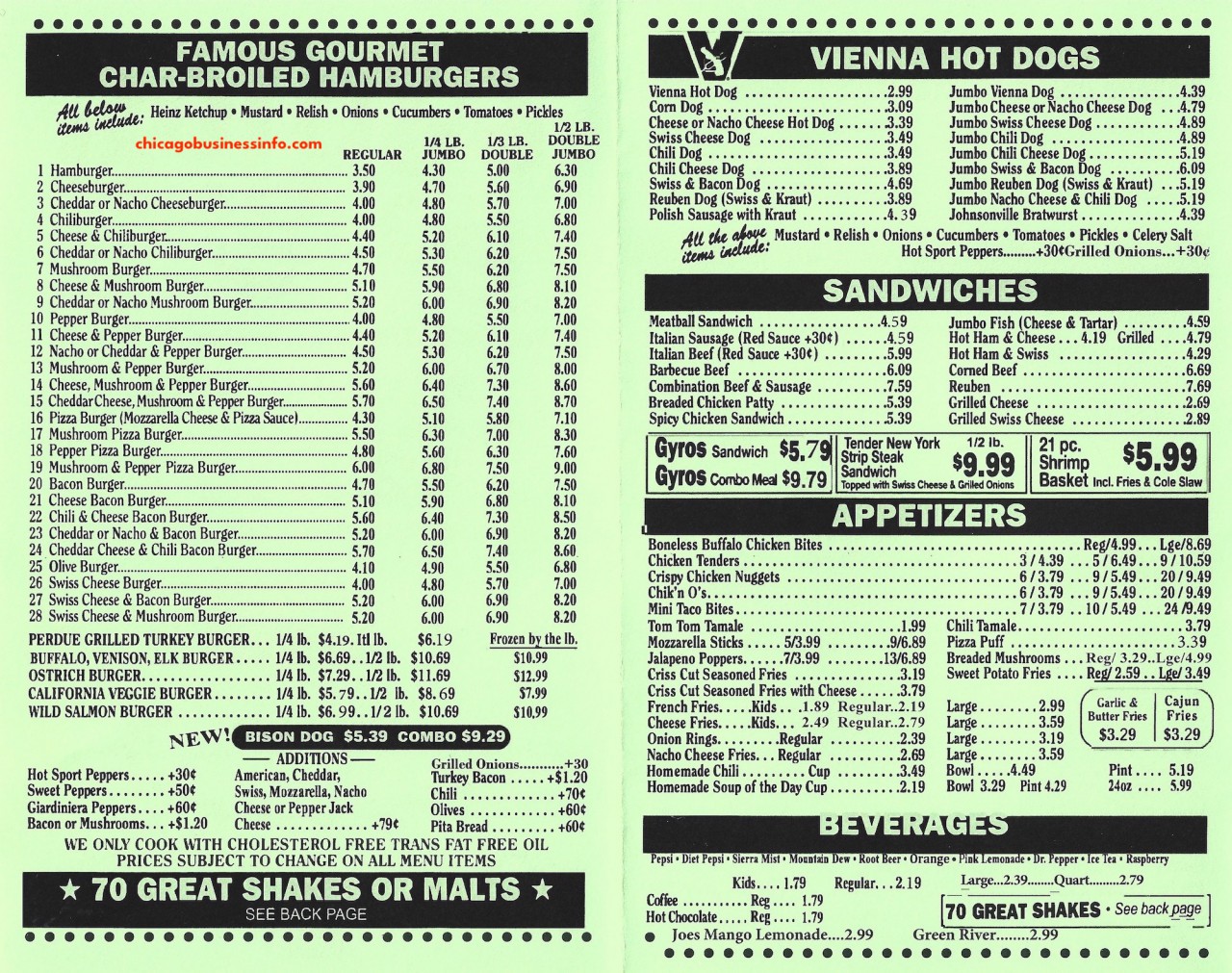 Wojos (Evergreen Park) Photos:
Last Updated: December 2023
(Pricing Listed Above is Subject to Change at Establishment)
Want to Submit a listing, deal, or something else? Learn more here.
*Comment below let us know outdated info, closings, feedback, reviews, or anything else related.*
Subscribe!
Subscribe to Chicago Business Info for the latest updates on new restaurant openings, AYCE - all you can eat spots, coupon deals, discounts on your favorite restaurants and businesses, BOGO - buy one get one free specials, businesses, and much more.
Comments
No comments made yet. Be the first to submit a comment