Janson's Drive-In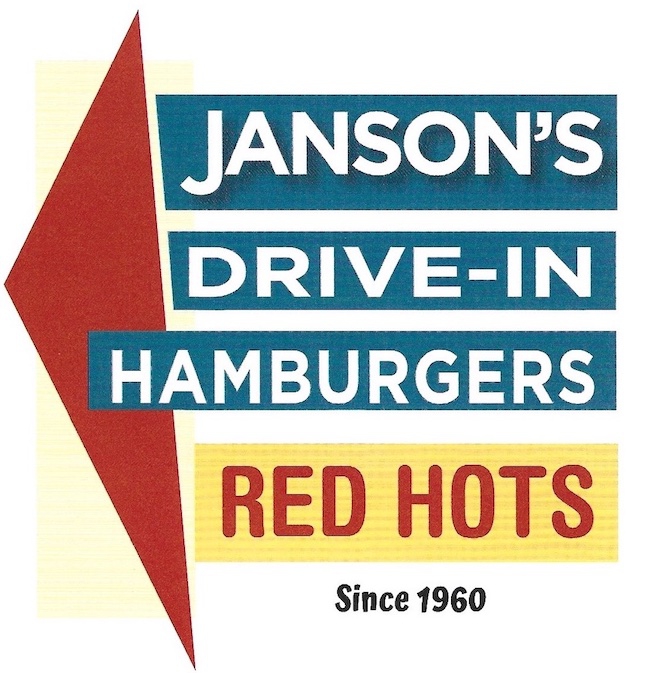 Janson's Drive In first opened its doors in the late summer of 1960. The Drive In was quite the success, with Janson's Fans lining up daily. Janson's has gone on to become a nostalgic neighborhood fixture for a generation of hot dog and hamburger lovers in the Beverly area. The rest, as they say, is hot dog history. In 2014, Janson's Drive In was purchased by new ownership.
This family breathed new life into the Drive In, restoring it back to its original glory. Customers are once again greeted by "50s music", neon lights, and 1950's memorabilia. Prominent on the original menu are classic items like the "Chicago Style" Hot Dog, now the Vienna Beef Brand, and a variety of Coca-Cola products. Guests can also drink fresh fruit banana shakes and dine on Black Angus Beef burgers served on a novelty bakery bun. The new owners still operate the family business in much the same fashion as did the Janson's family in the 1960. It is a very popular destination for families looking to eat great food with a wholesome atmosphere.
The "greater than life" American experience of eating in your car and drinking homemade banana shakes still lives on at Janson's Drive In in Beverly. Our family invites your family to be a part of this history! /p>
Address: 9900 S Western Ave, Chicago, IL 60643
Phone: (773) 941-6283
Janson's Drive-In Menus: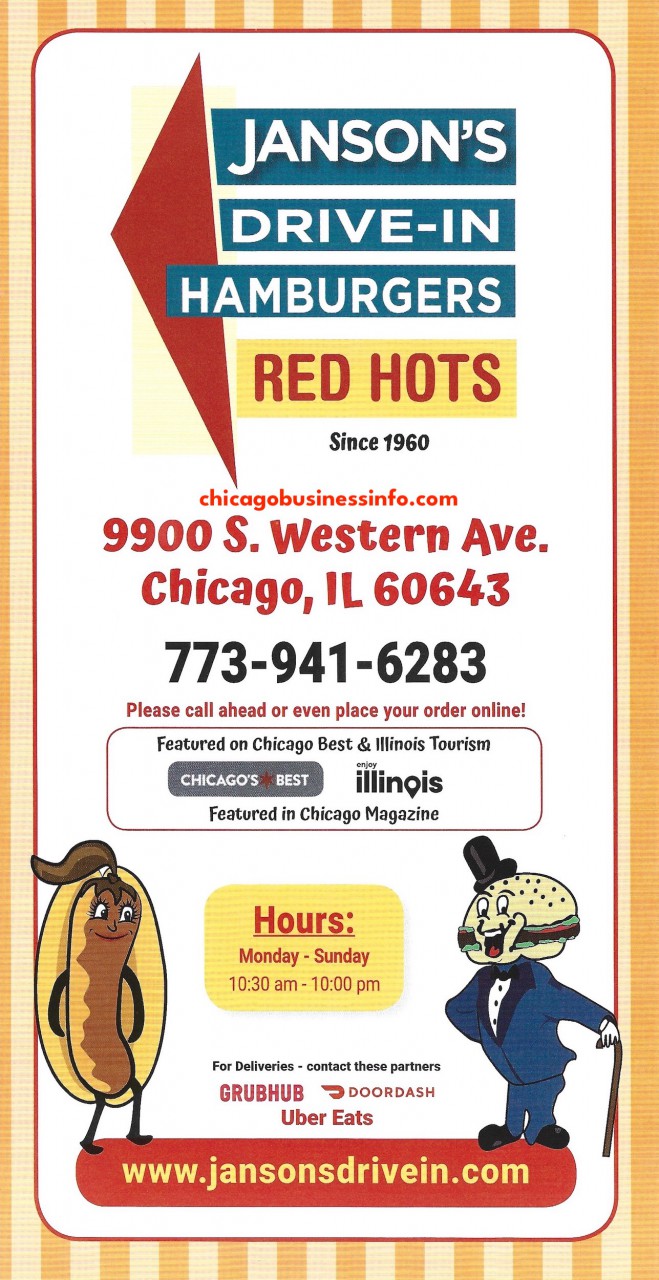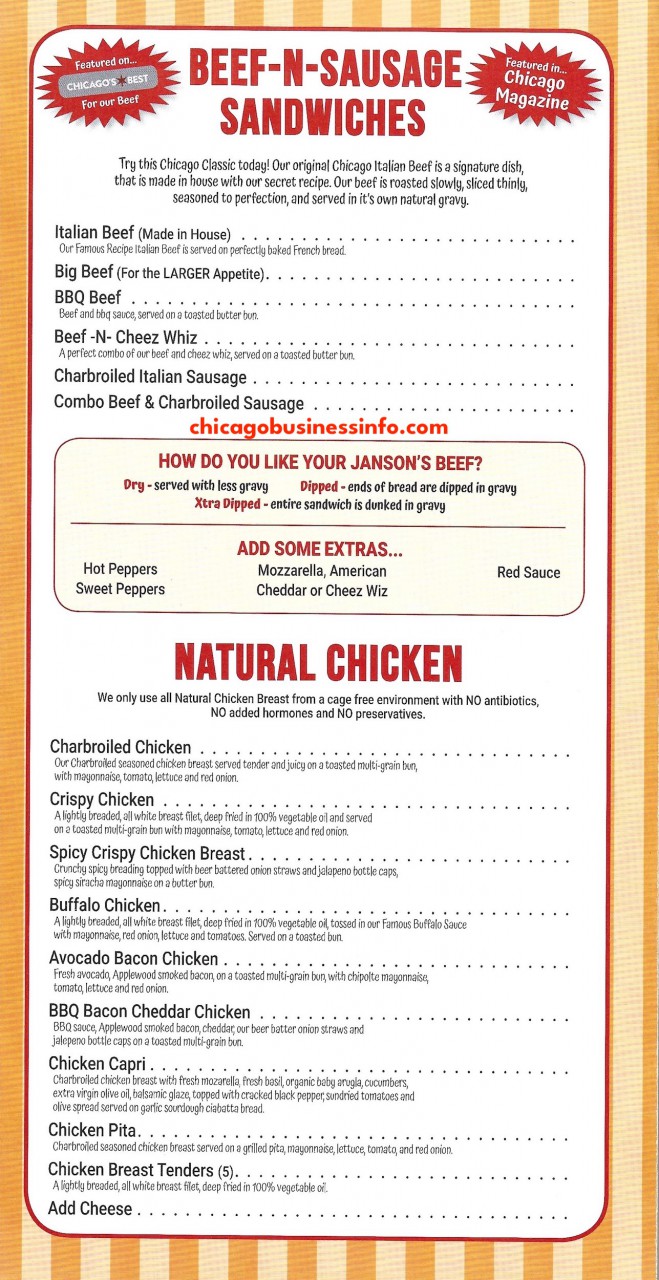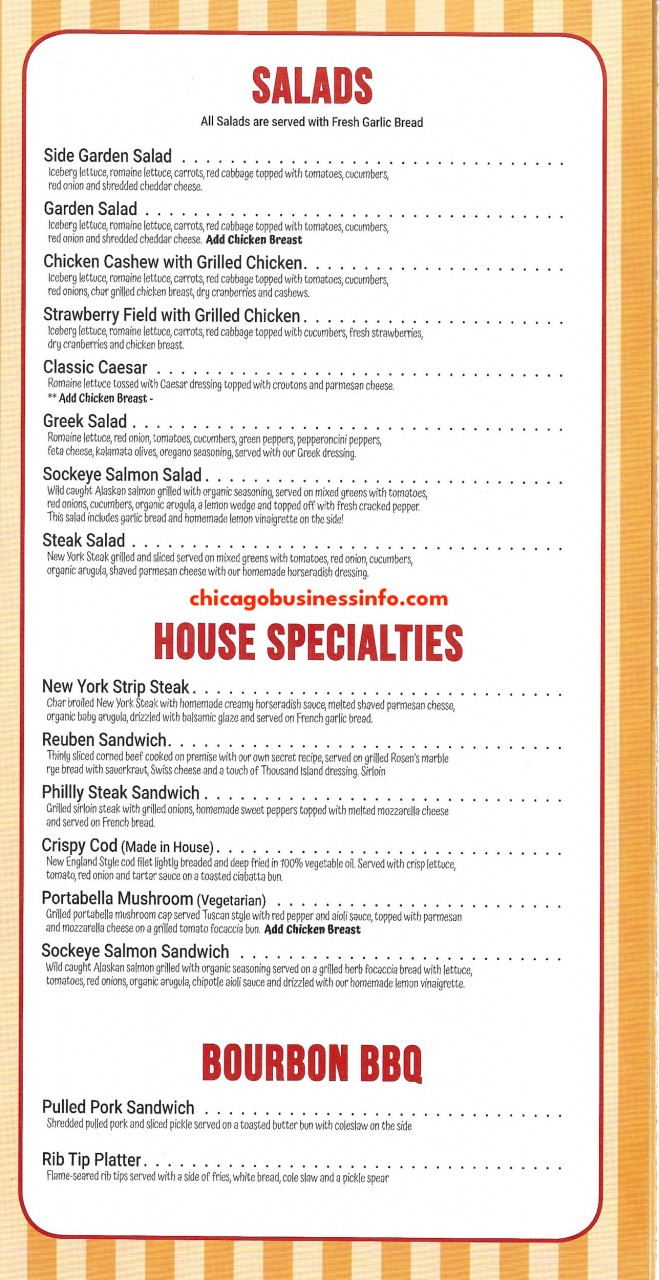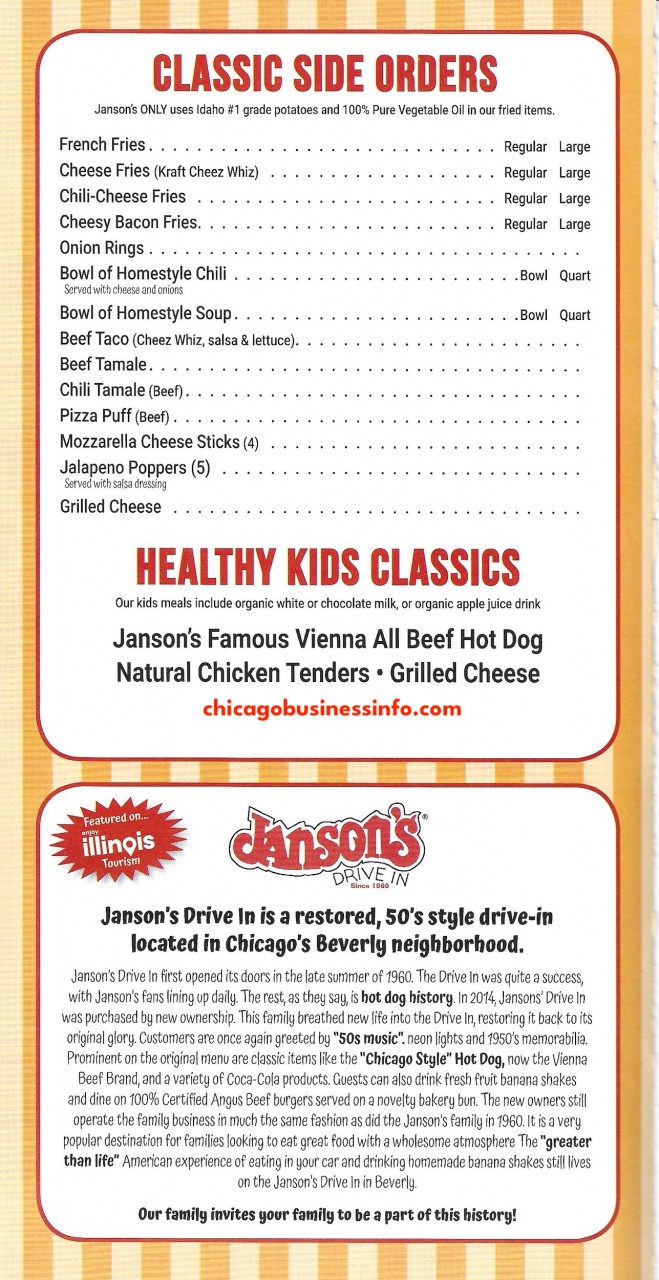 Janson's Drive-In Photos:
Last Updated: June 2023 (Any Pricing Listed Above is Subject to Change at Establishment)
*Comment bellow to let us know outdated info, closings, feedback, reviews, or anything else related.*
Subscribe!
Subscribe to Chicago Business Info for the latest updates on new restaurant openings, AYCE - all you can eat spots, coupon deals, discounts on your favorite restaurants and businesses, BOGO - buy one get one free specials, businesses, and much more.
Comments
No comments made yet. Be the first to submit a comment