Salerno's Pizza (Grand Ave)

Down-to-earth small-chain restaurant branch dishing up Italian entrees, pastas & pizzas. Salernos Pizza is the best pizza in Chicago. We make our pizza dough fresh every day and use only the freshest ingredients. Our sauce is made from scratch with crushed tomatoes, herbs, and spices. And we use 100% real mozzarella cheese on all of our pizzas. We also offer a wide variety of toppings to choose from, so you can create your perfect pizza. Plus, we have a large selection of delicious Italian dishes to choose from, including homemade lasagna, meatballs, and ravioli. We also offer a full bar with an extensive wine list and a variety of cocktails.
Address: 1201 W Grand Ave, Chicago, IL 60622
Phone: (312) 666-3444
Salerno's Pizza (Grand Ave) Menus: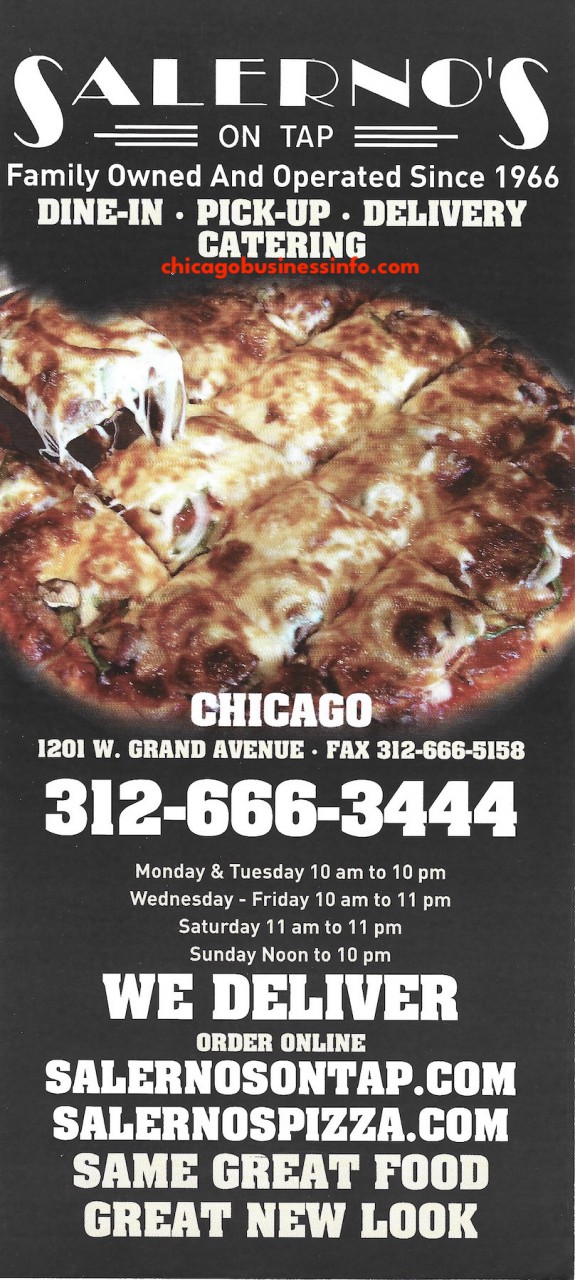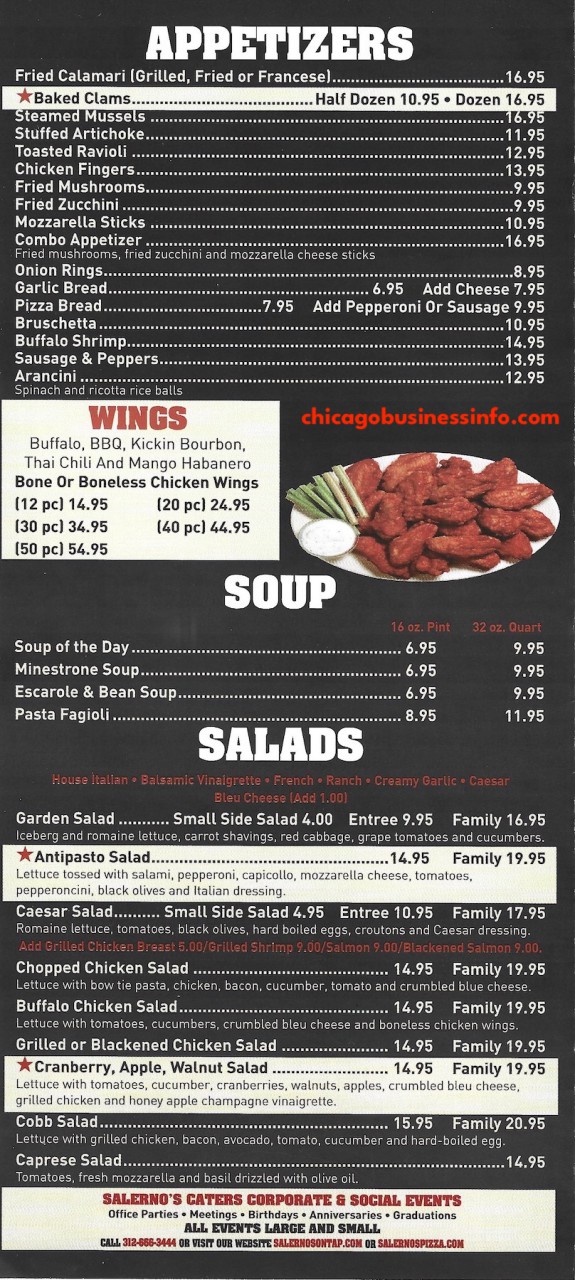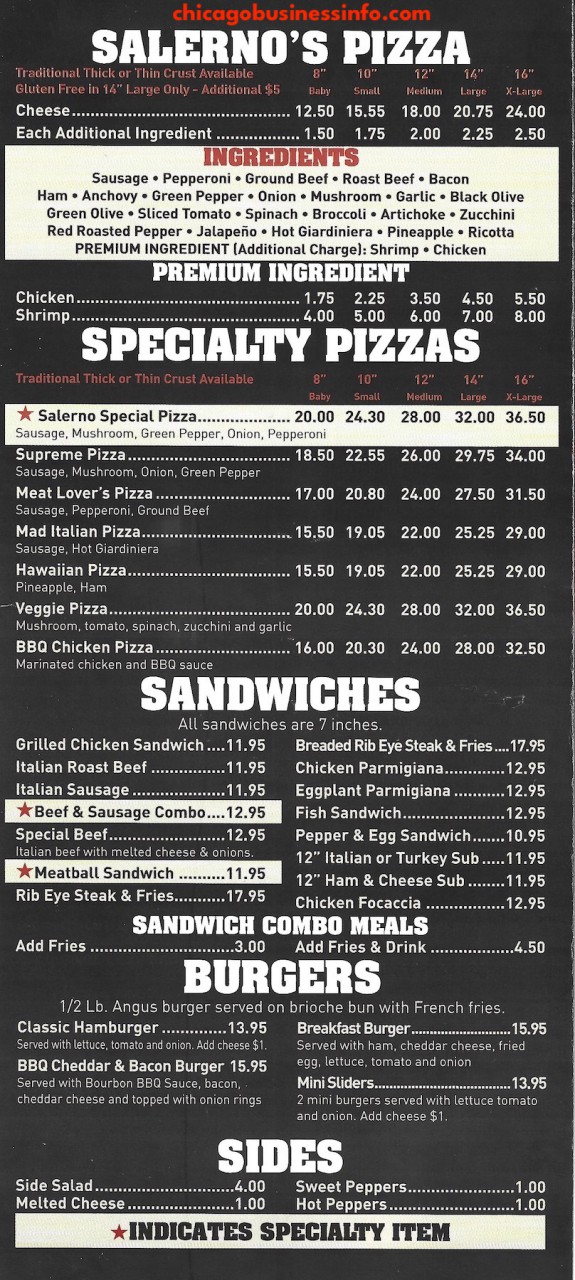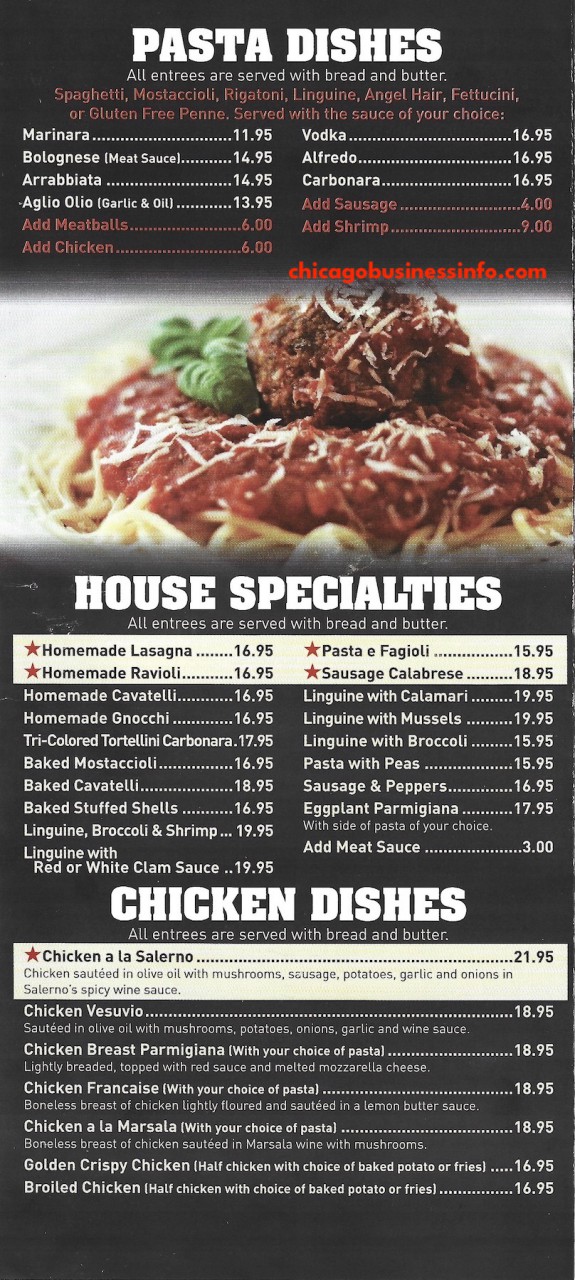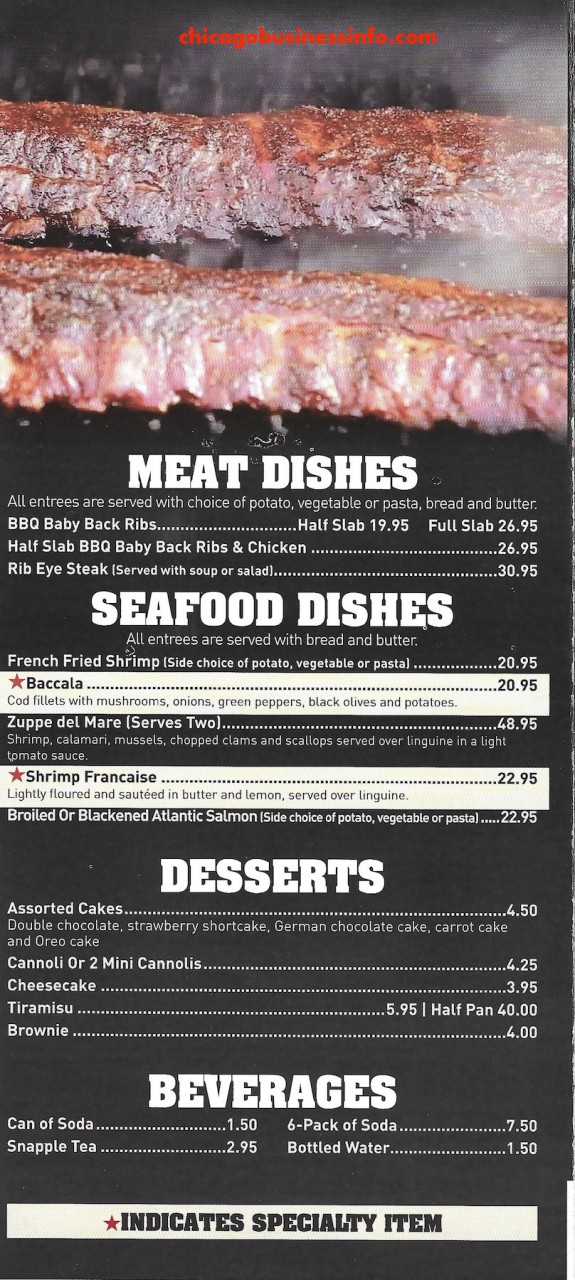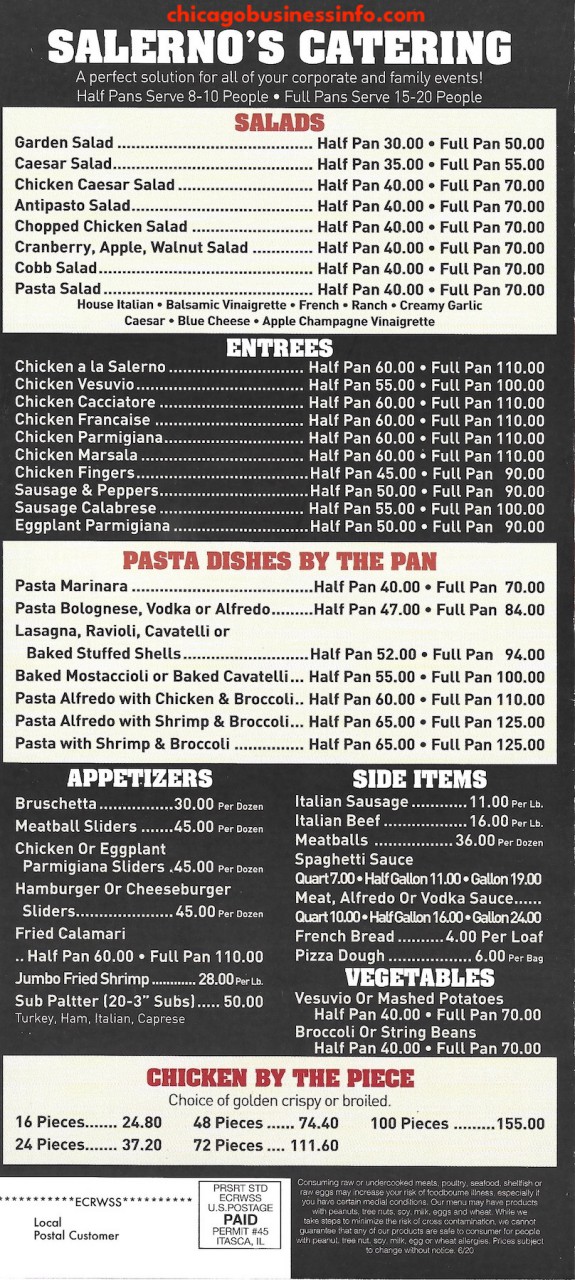 Last Updated: September 2023
(Pricing Listed Above is Subject to Change at Establishment)
Want to Submit a listing, deal, or something else? Learn more here.
*Comment to let us know outdated info, closings, feedback, reviews, or anything else related.*
Subscribe!
Subscribe to Chicago Business Info for the latest updates on new restaurant openings, AYCE - all you can eat spots, coupon deals, discounts on your favorite restaurants and businesses, BOGO - buy one get one free specials, businesses, and much more.
Comments
No comments made yet. Be the first to submit a comment