Funkenhausen - CLOSED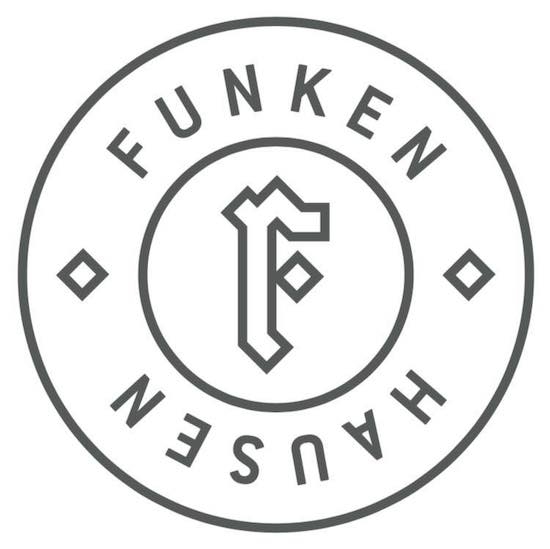 German classics get a Southern spin from an open kitchen in a stylized beer-hall setting. Funkenhausen is a modern beer hall that serves a soulful mash-up of Southern and Bavarian flavors in Chicago's West Town neighborhood. Chef Mark Steuer draws on his German heritage and Charleston, South Carolina upbringing to create a menu that reimagines his fondest meals and memories from childhood. The on-tap selection of German beers offers a full expression of styles, while the wine program focuses on food-friendly, under-the-radar gems from the world's German-speaking regions. Partner Daniel Boyd redesigned the 1920s warehouse and former gym into an expansive dining room and bar, accented by just the right amount of cuckoo clocks and kitsch.
Address: 1709 W Chicago Ave, Chicago, IL 60622
Phone: (312) 929-4727
Funkenhausen Menus: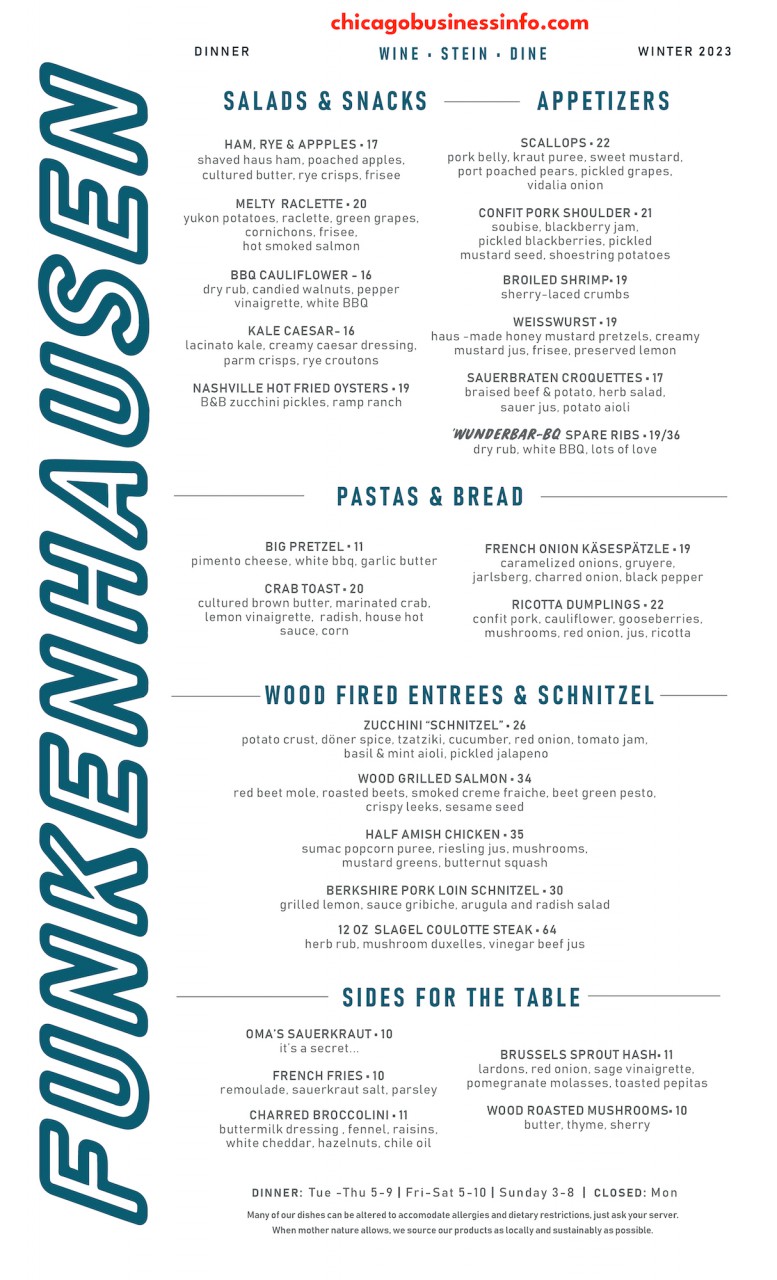 Last Updated: June 2023 (Any Pricing Listed Above is Subject to Change at Establishment)
*Comment bellow to let us know outdated info, closings, feedback, reviews, or anything else related.*
Subscribe!
Subscribe to Chicago Business Info for the latest updates on new restaurant openings, AYCE - all you can eat spots, coupon deals, discounts on your favorite restaurants and businesses, BOGO - buy one get one free specials, businesses, and much more.
Comments
No comments made yet. Be the first to submit a comment