Fork - CLOSED
Looking for a culinary adventure that will tantalize your taste buds? Our menu boasts a delectable selection of wine, beer, and cheese flights, charcuterie, and international cheeses, as well as a mouth-watering array of American, French, Spanish, and Italian dishes. Our cozy and modern atmosphere, complete with comfortable booths, provides the perfect backdrop for a quiet dinner or a night out with friends. And with an extensive selection of cocktails, our bar is the perfect place to unwind after a long day. Whether you're a beer buff or a wine enthusiast, Fork has something to satisfy every craving. Our knowledgeable staff is always on hand to help you choose the perfect pairing for your meal.
Address: 4600 N Lincoln Ave, Chicago, IL 60625
Phone: (773) 751-1500
Website: https://forkchicago.net//
Contact Info: https://www.facebook.com/forkchicago/
Fork Menus: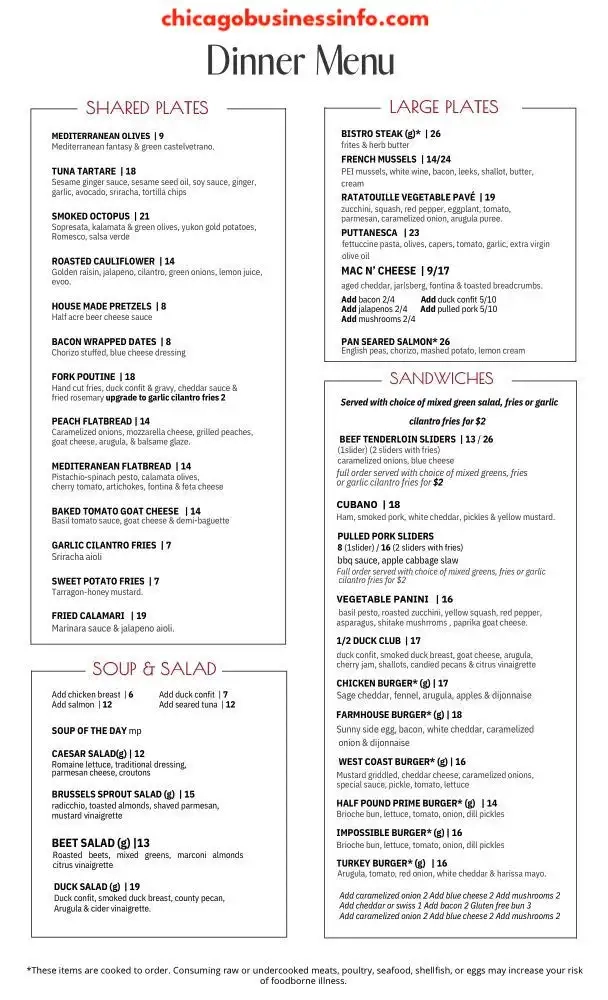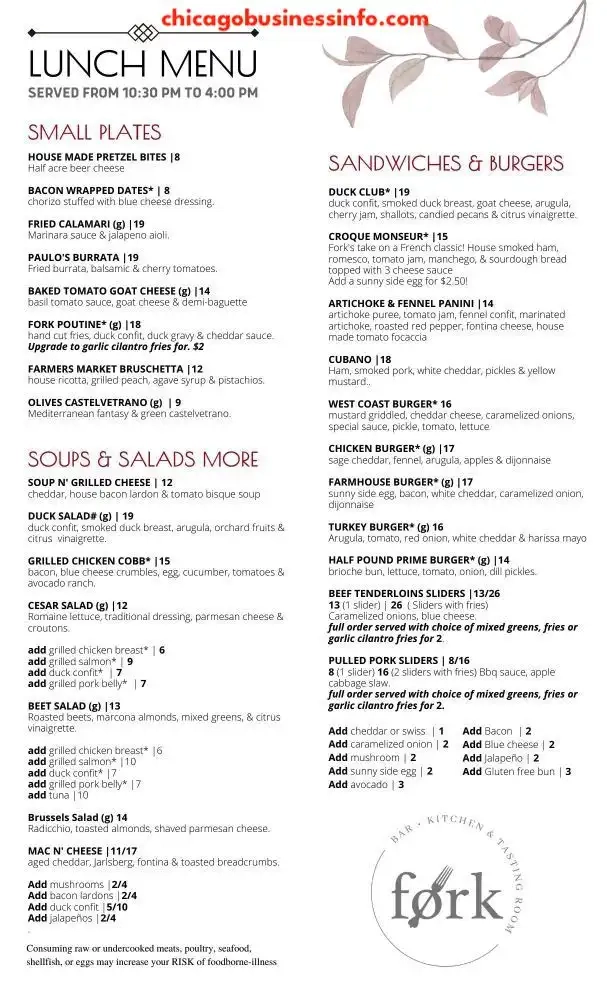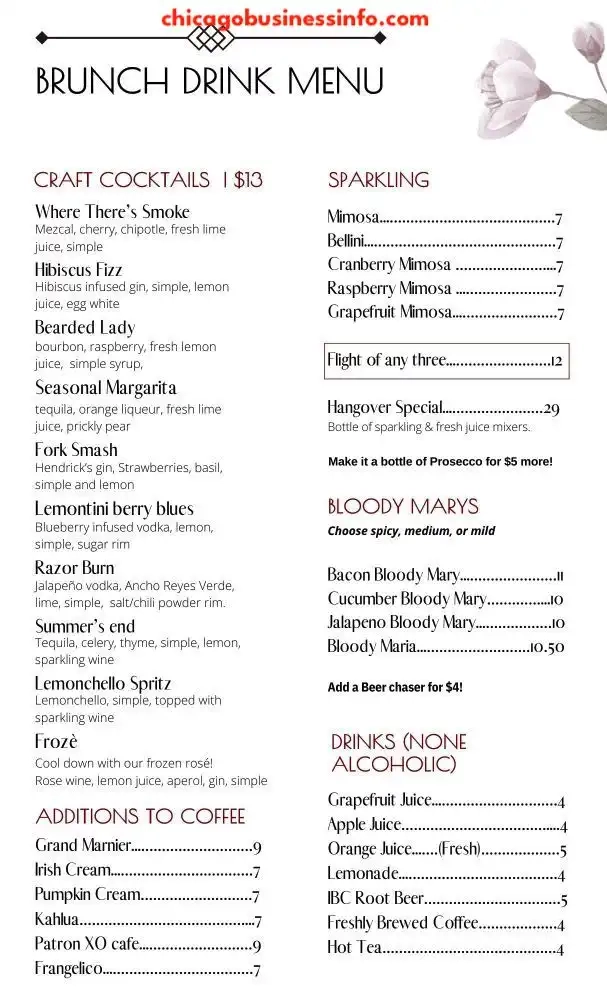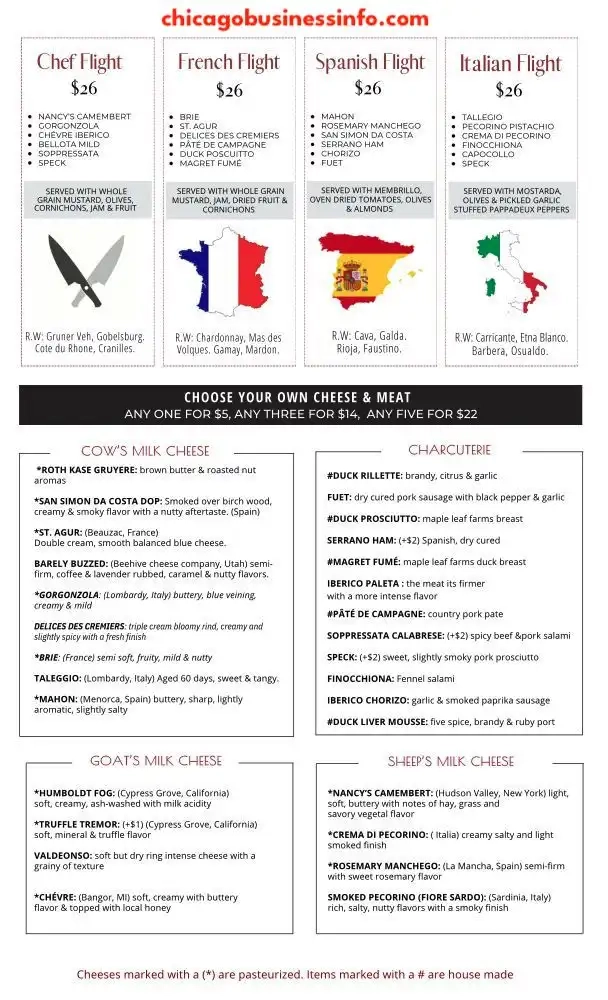 Last Updated: December 2023
(Pricing Listed Above is Subject to Change at Establishment)
Want to Submit a listing, deal, or something else? Learn more here.
*Comment below let us know outdated info, closings, feedback, reviews, or anything else related.*
Subscribe!
Subscribe to Chicago Business Info for the latest updates on new restaurant openings, AYCE - all you can eat spots, coupon deals, discounts on your favorite restaurants and businesses, BOGO - buy one get one free specials, businesses, and much more.
Comments
No comments made yet. Be the first to submit a comment