Carmichael's Chicago Steak House - CLOSED
Classic Chicago chophouse featuring steaks & martinis plus a free shuttle to the United Center. Whenever family and friends get together or colleagues assemble, Carmichael's Chicago Steak House is the place to help provide everything to create an outstanding event.
Address: 1052 W Monroe St, Chicago, IL 60607
Phone: (312) 433-0025
Website: N/A
Contact Info: N/A
Carmichael's Chicago Steak House Menus: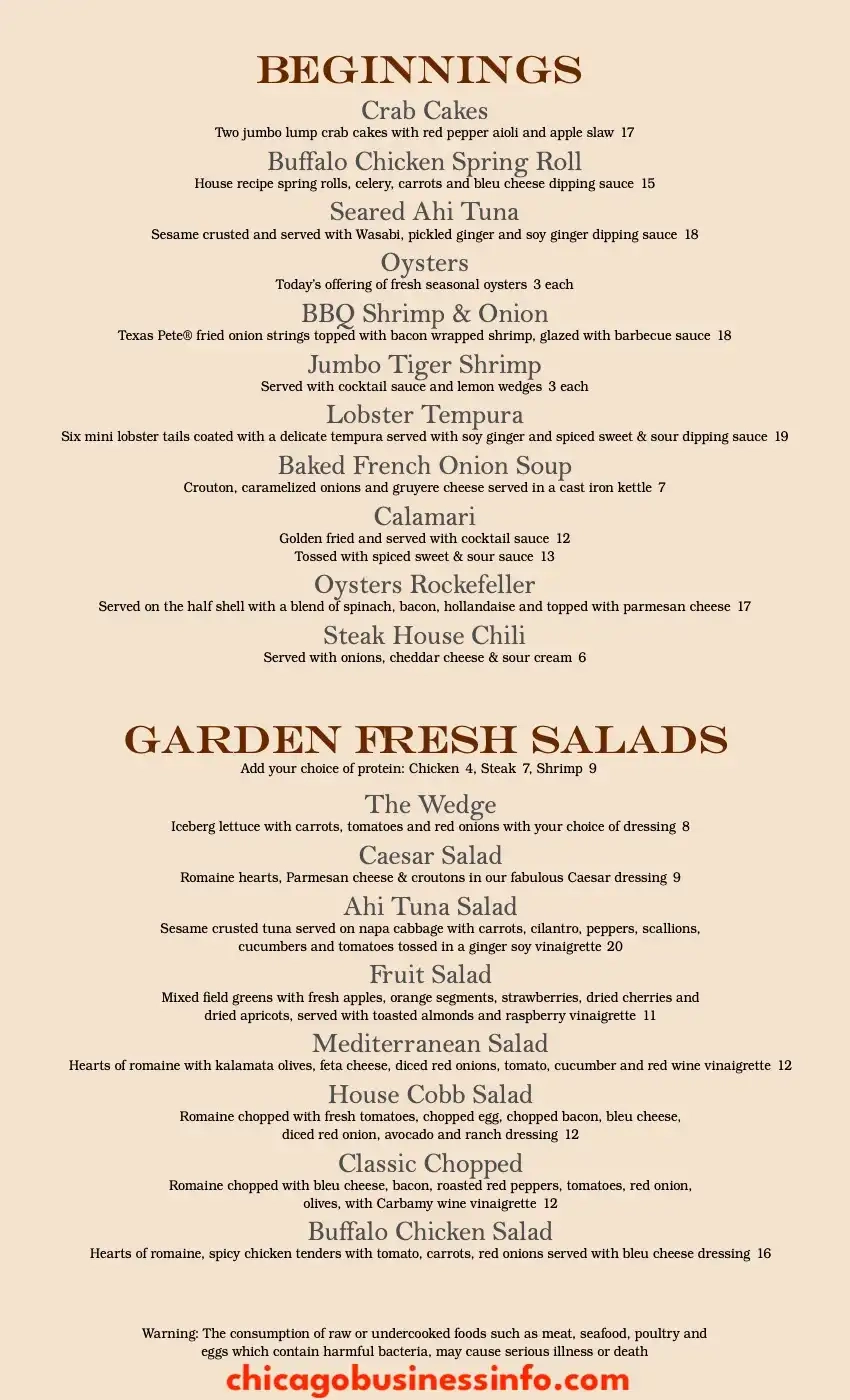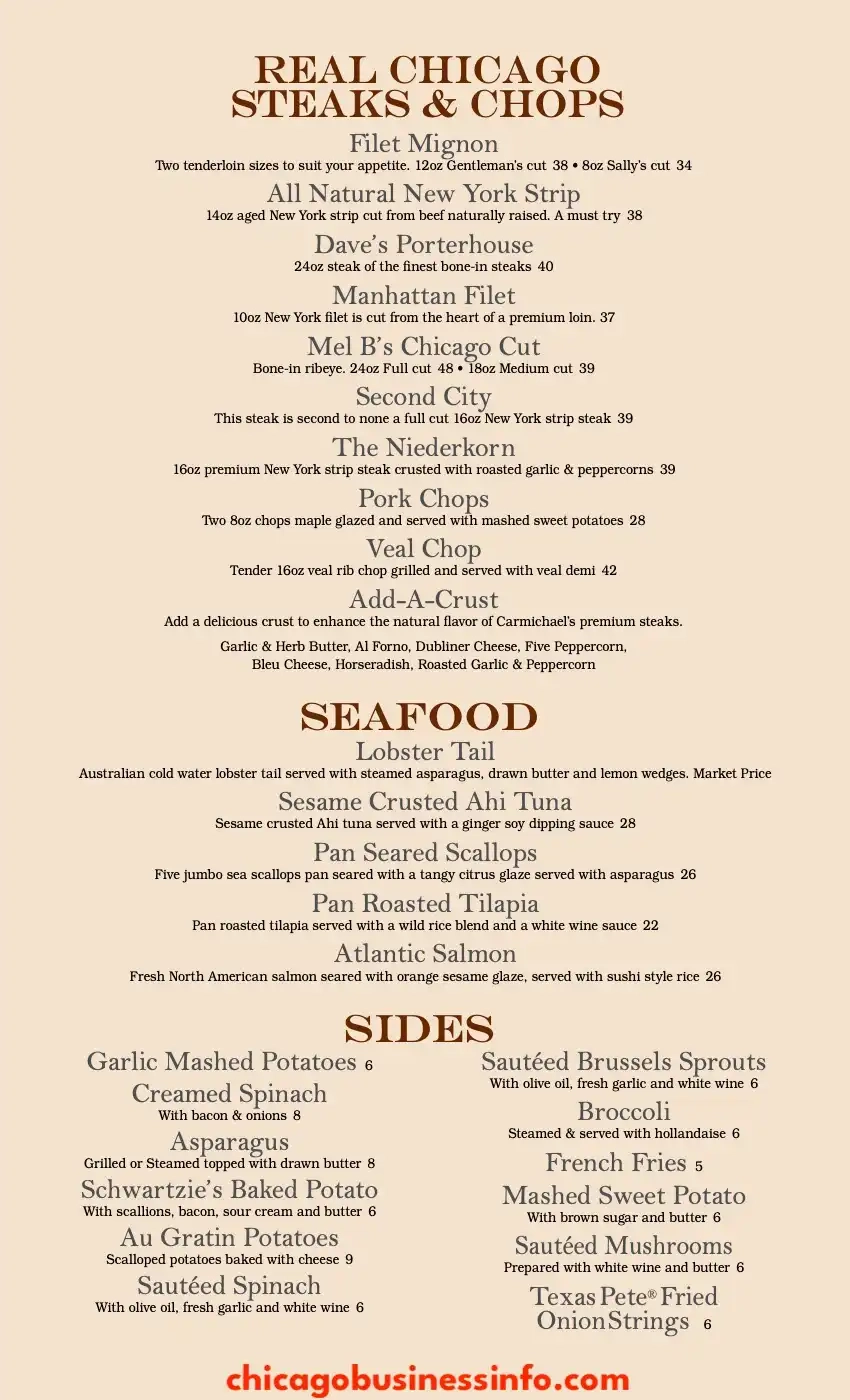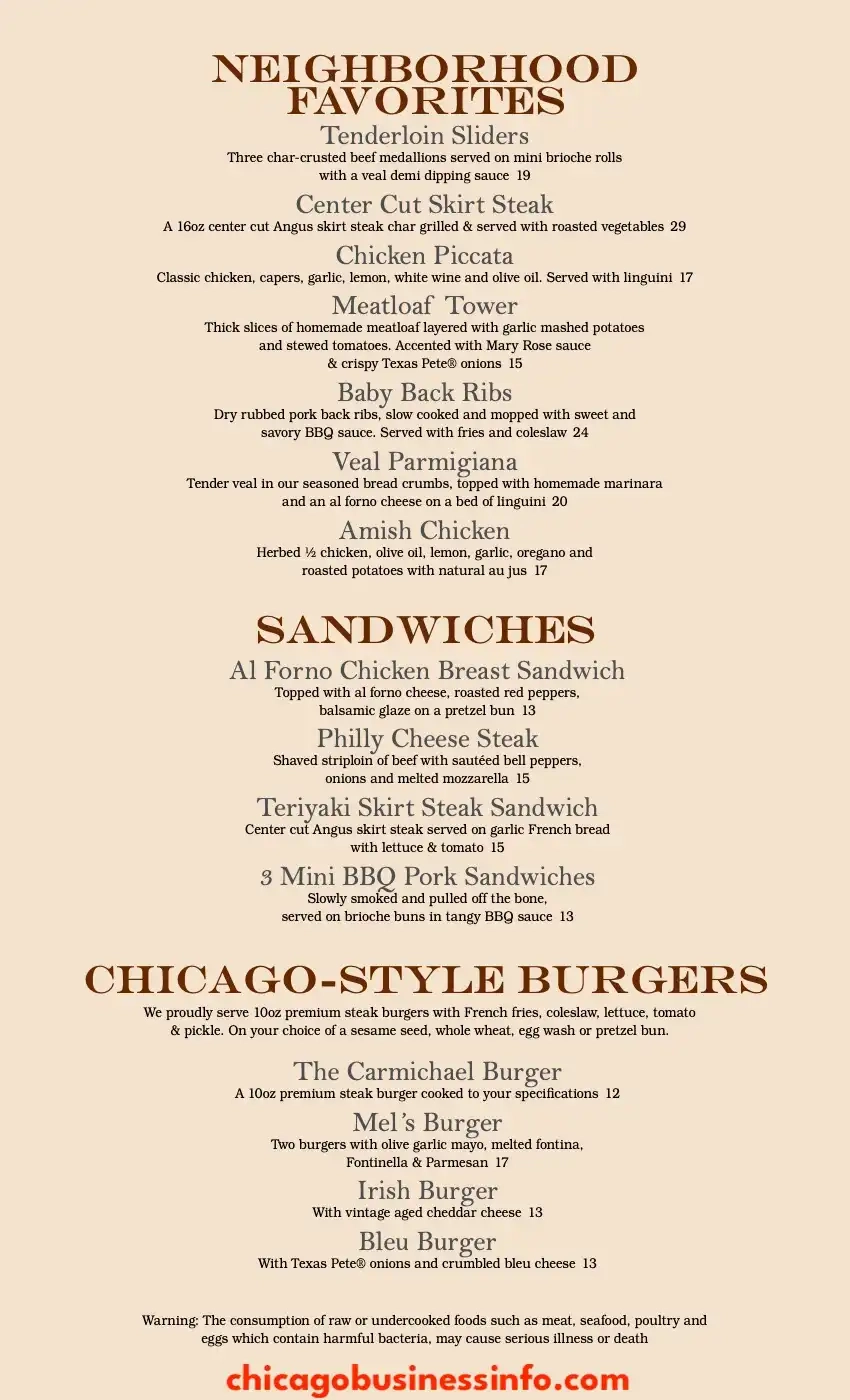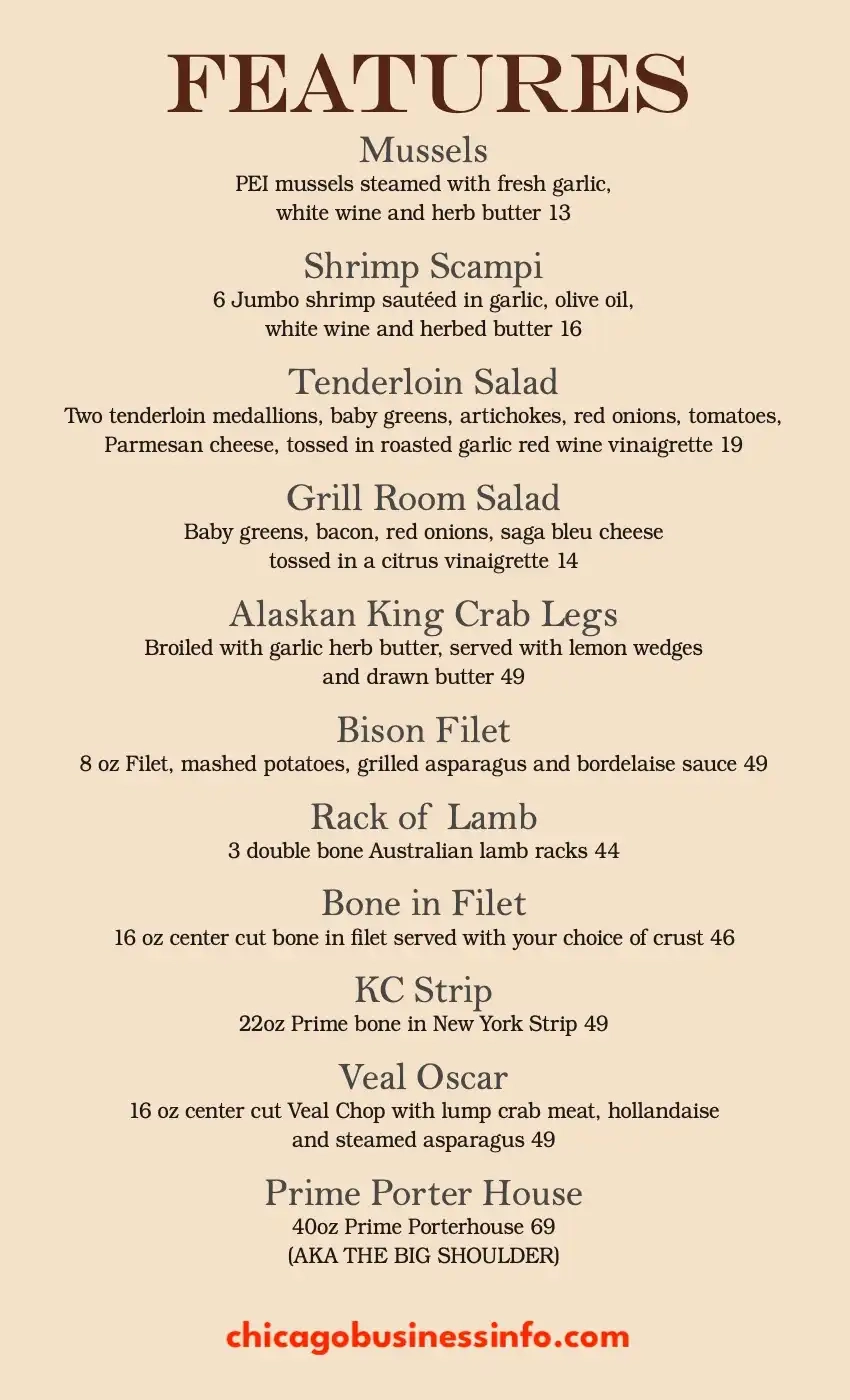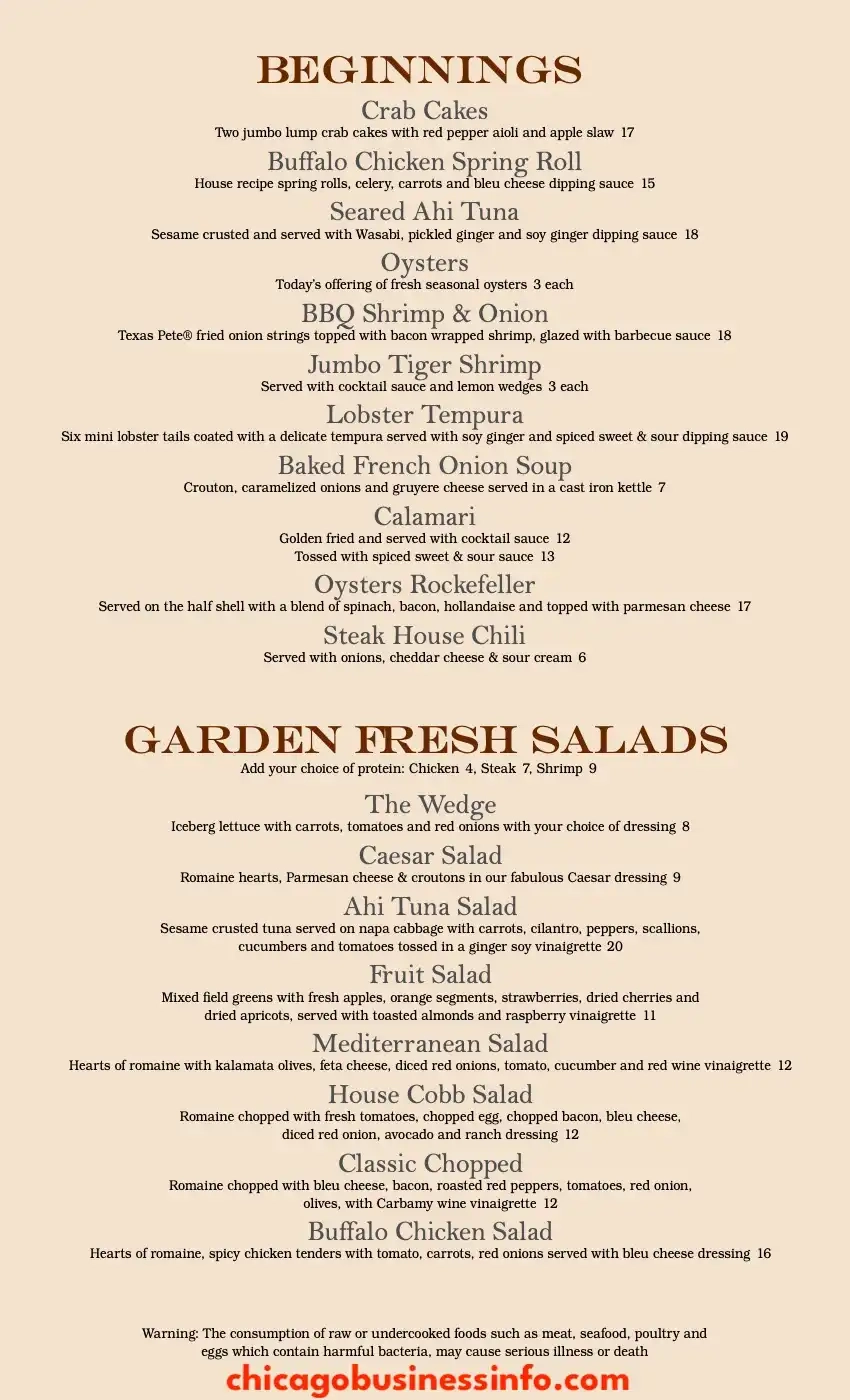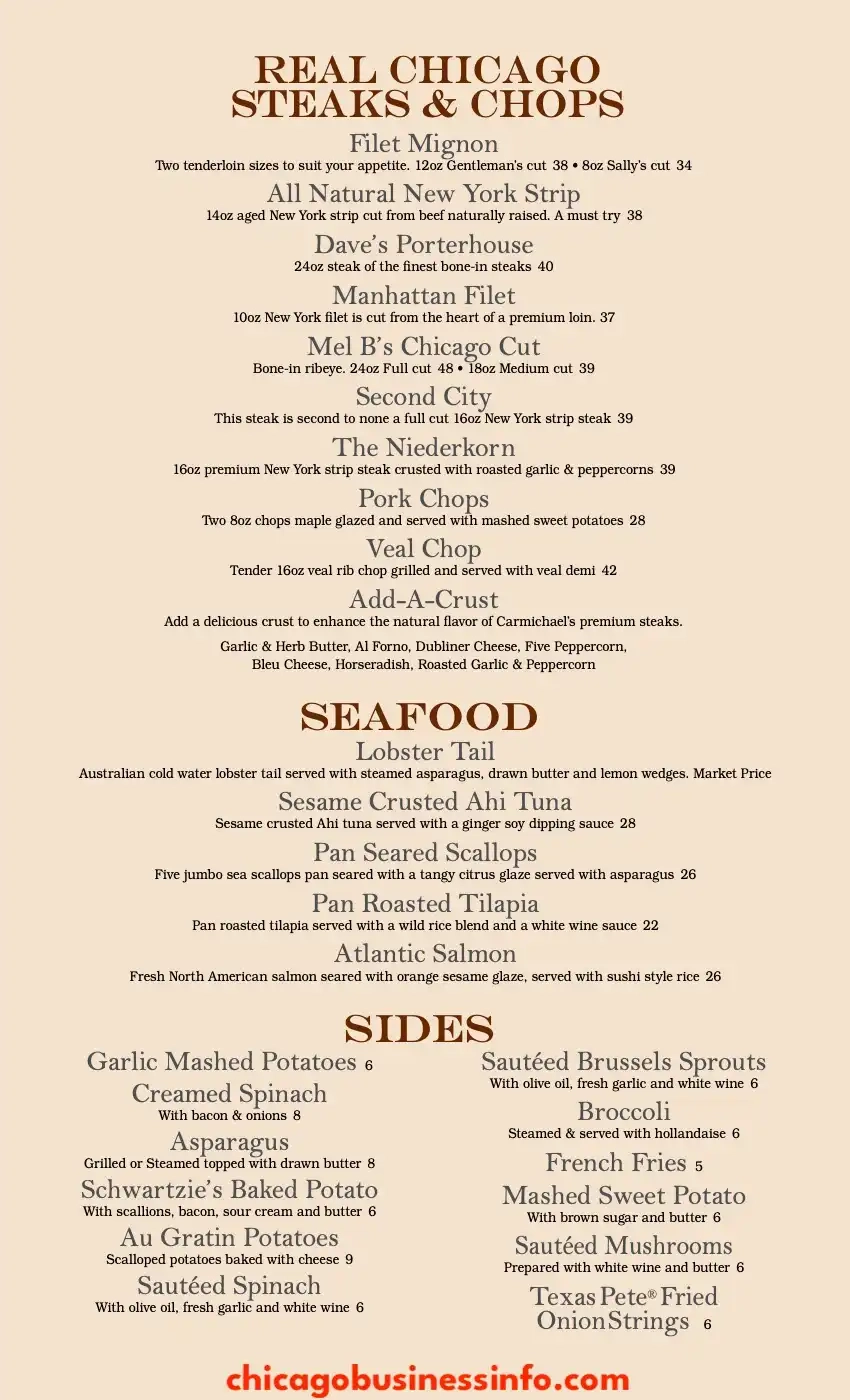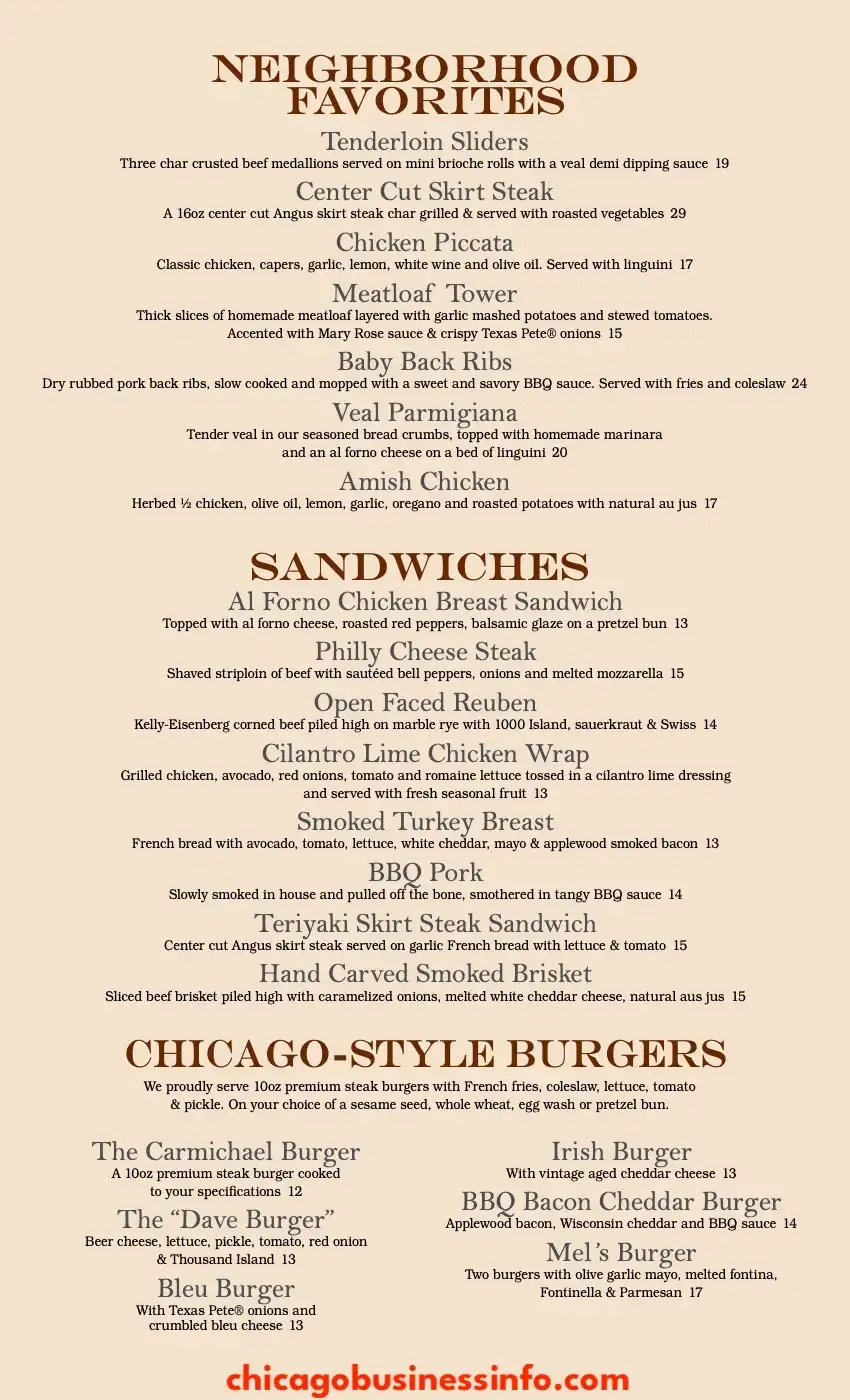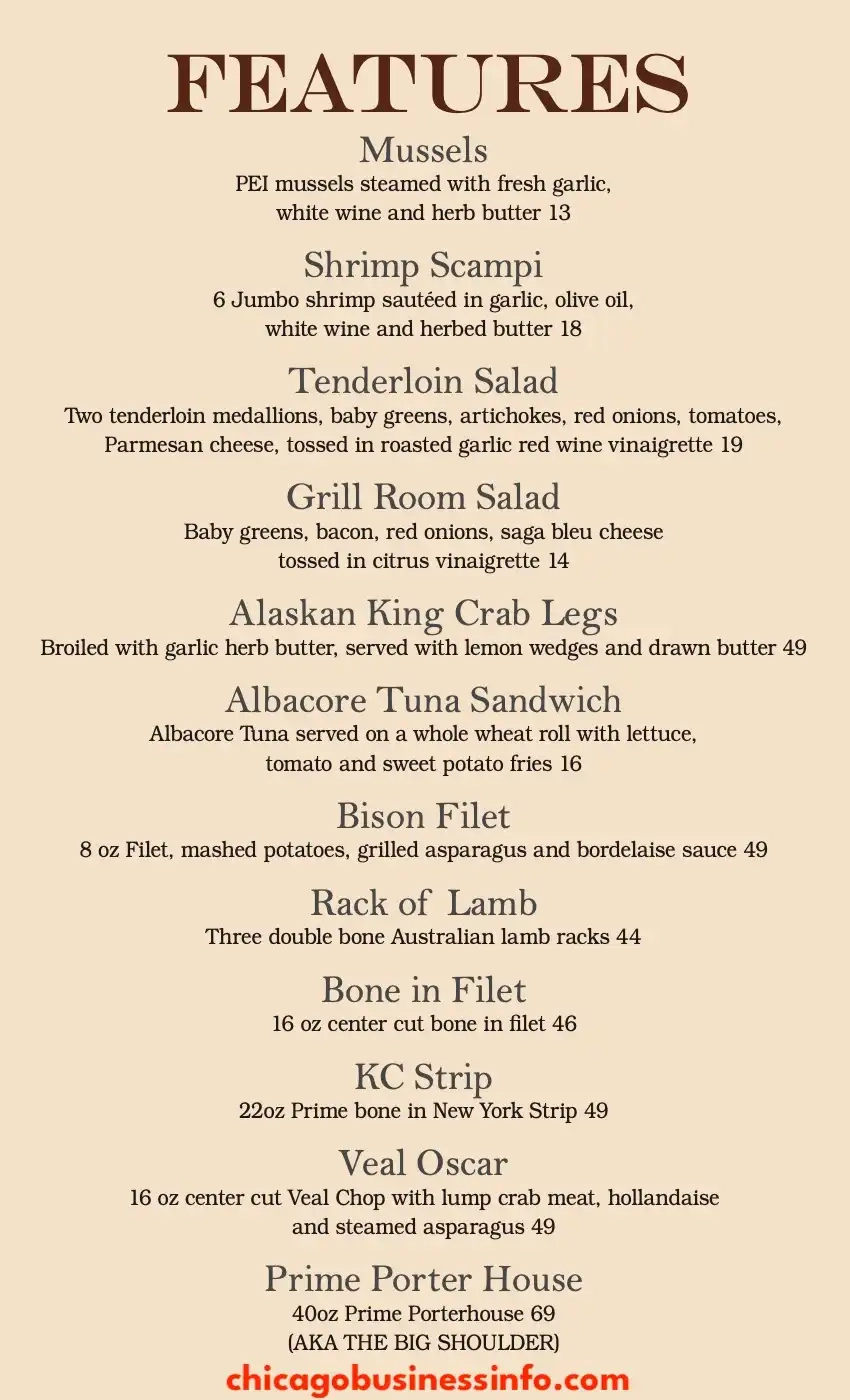 Last Updated: December 2023
(Pricing Listed Above is Subject to Change at Establishment)
Want to Submit a listing, deal, or something else? Learn more here.
*Comment below let us know outdated info, closings, feedback, reviews, or anything else related.*
Subscribe!
Subscribe to Chicago Business Info for the latest updates on new restaurant openings, AYCE - all you can eat spots, coupon deals, discounts on your favorite restaurants and businesses, BOGO - buy one get one free specials, businesses, and much more.
Comments
No comments made yet. Be the first to submit a comment