ArePA George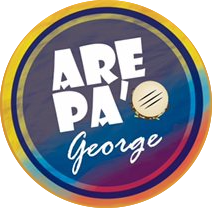 Small, casual restaurant with colorful photos offering a menu of classic Colombian dishes. ArePA George was founded in late 2017, by siblings Juan and Nathalie Betancourt. A dynamic duo who fused the authentic taste of Colombian food with a twist of gluten-free and vegan options, all to give the full experience of tasting the essence of Colombian cuisine. Their mission is to bring those "back home" to the dishes of their native land and newcomers to enjoy the essence in one plate.
Address: 1552 N Kedzie Ave, Chicago, IL 60651
Phone: (773) 969-7945
ArePA George Menus: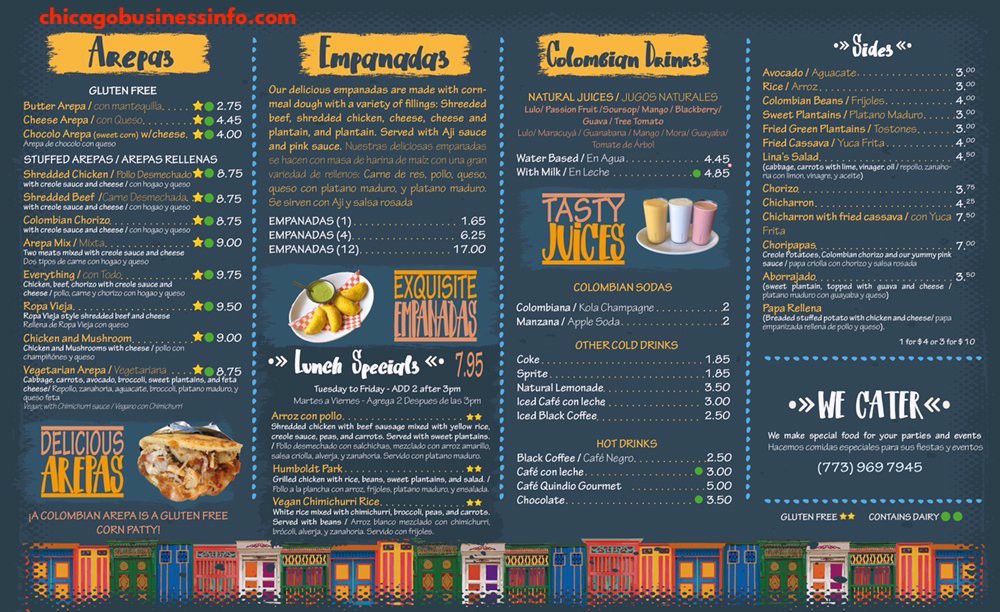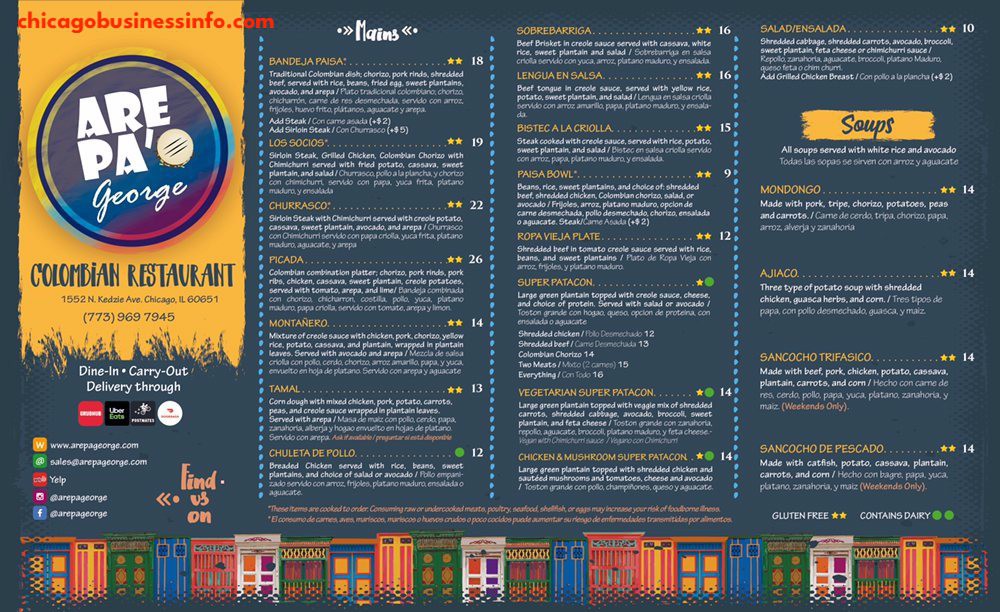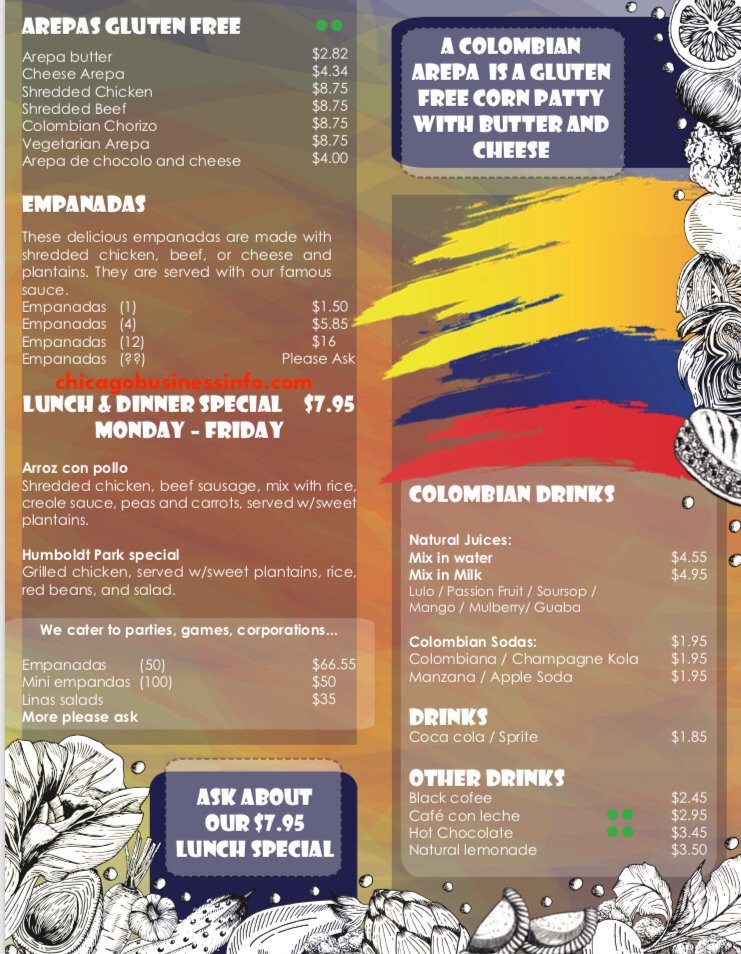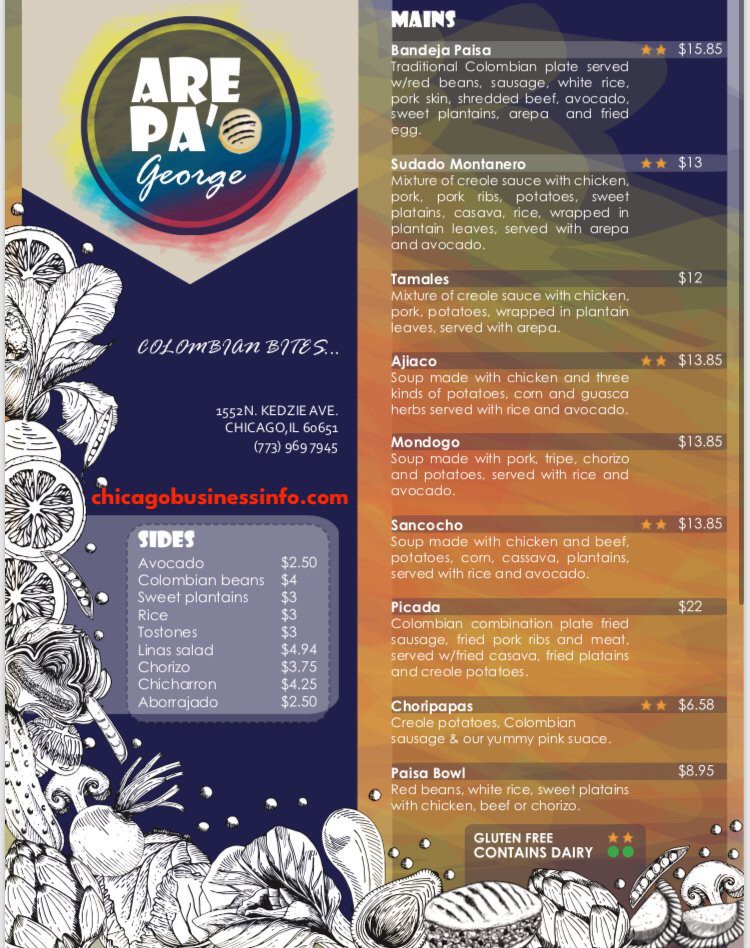 Last Updated: September 2023
(Pricing Listed Above is Subject to Change at Establishment)
Want to Submit a listing, deal, or something else? Learn more here.
*Comment to let us know outdated info, closings, feedback, reviews, or anything else related.*
Subscribe!
Subscribe to Chicago Business Info for the latest updates on new restaurant openings, AYCE - all you can eat spots, coupon deals, discounts on your favorite restaurants and businesses, BOGO - buy one get one free specials, businesses, and much more.
Comments
No comments made yet. Be the first to submit a comment