Papa's Cache Sabroso

Tiny, beach-themed BYOB eatery serving up Puerto Rican fare, including jibarito & pollo chon. Our roots stem straight from the island when Papa Pollo's oldest brother Johnny Velez, aka Johhny Taco, ventured to Chicago from Puerto Rico and opened the first Cache Sabroso on Cermak in the early 1970's. We have to credit Johnny for the creation of our famous secret sauce, which always keeps our customers coming back for more! In 1991, we moved from that location to our second at North Avenue/California. In 1998, Johnny handed over the restaurant torch to his brother Victor, aka Papa Pollo! Longing for a more authentic vibe, Papa moved the restaurant to Division St, right in the heart of Humboldt Park in 2002 and we've been here ever since. Papa's Cache is a casual family owned-and-operated restaurant, offering authentic Puerto Rican cuisine and warm hospitality. The owner's, Nancy and Papa, strive to make your experience feel traditional and inviting, like you are dining in your own home. Our menu offers a variety of classic dishes, but we are most known for our signature, Pollo chon: rotisserie chicken with the flavor of lechon, using our secret sauce, marinated and cooked to perfection. Another customer favorite is our famous jibarito, which we serve in Steak, Chicken, or vegetarian. There is truly something for everyone on our menu and we always invite anyone to join us for a meal! We offer catering services all year round and event services in our patio-area from April to November.
Address: 517 W Division St, Chicago, IL 60622
Phone: (773) 862-8313
Papa's Cache Sabroso Menus: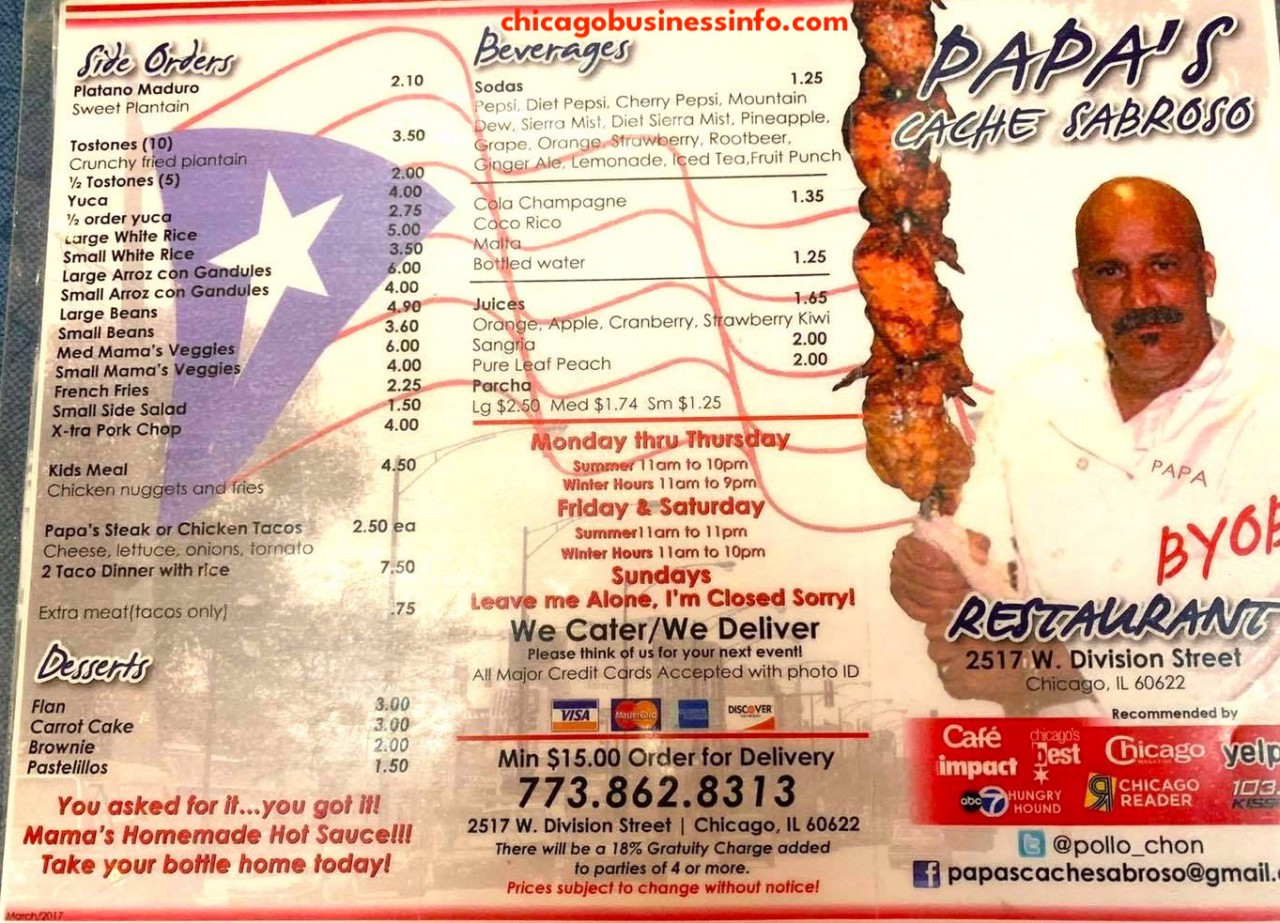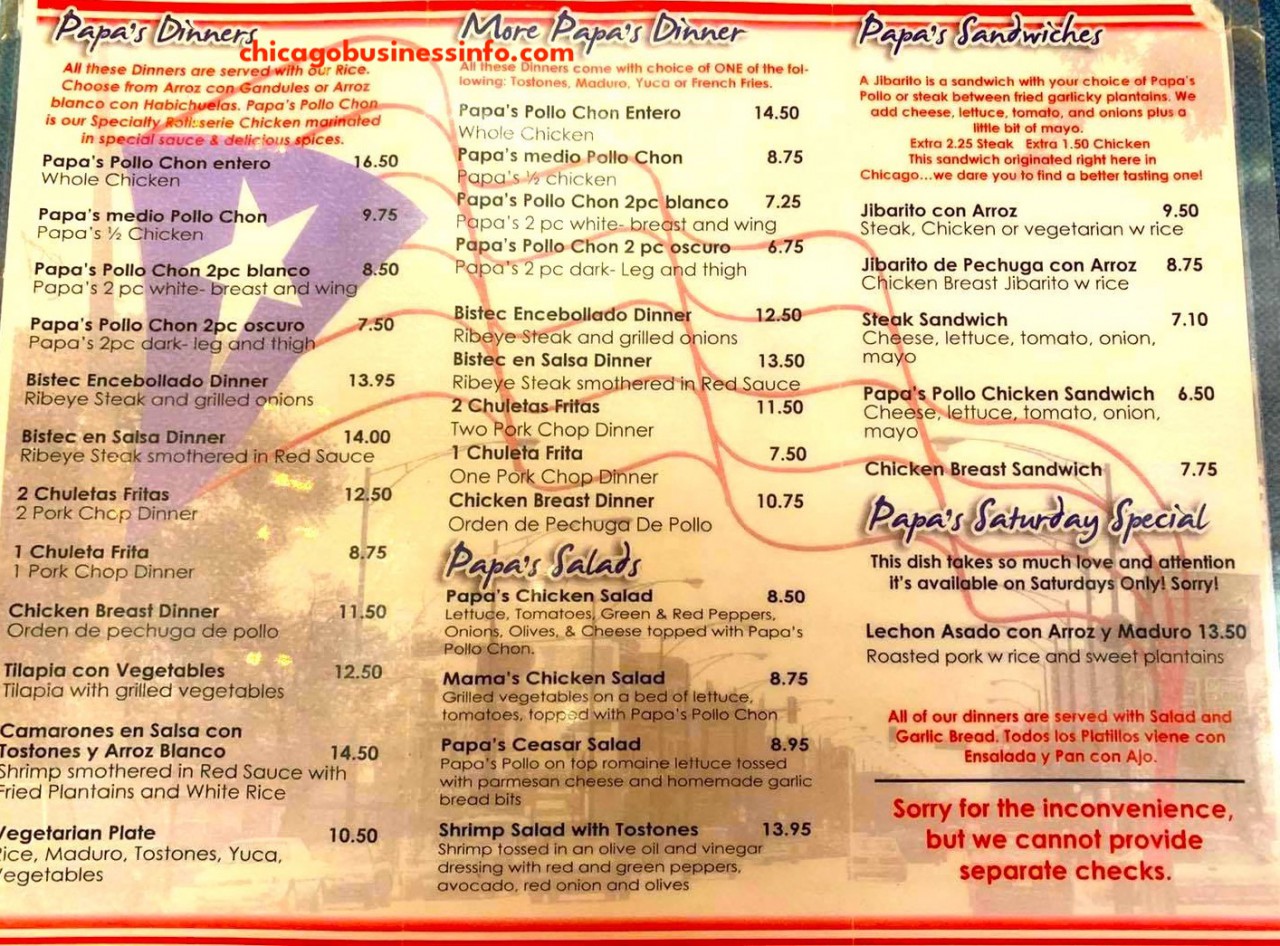 Last Updated: February 2023
*Please use the comment form bellow to let us know about outdated information, deals, coupons or anything else related*
Subscribe!
Subscribe to Chicago Business Info for the latest updates on new restaurant openings, AYCE - all you can eat spots, coupon deals, discounts on your favorite restaurants and businesses, BOGO - buy one get one free specials, businesses, and much more.
Comments
No comments made yet. Be the first to submit a comment