Papa Joe's Pizza

Family-owned & -operated since 1969, this snug Italian eatery makes its own pizza dough & sauce. Voted #1 in the Northwest Area, quality, old fashioned fresh homemade pizza is the key to success for PAPA JOE'S PIZZA – family owned and operated since 1969 using "Old World" recipes passed down from previous generations. Our pizza dough is made fresh daily, including our signature homemade Italian sausage and pizza sauce. Joe uses 3 blends of mozzarella cheese to achieve the "right" flavor. Only the freshest vegetables are allowed to top Joe's pizza.
Address: 5750 N Milwaukee Ave, Chicago, IL 60646
Phone: (773) 763-4200
Papa Joe's Pizza Menus: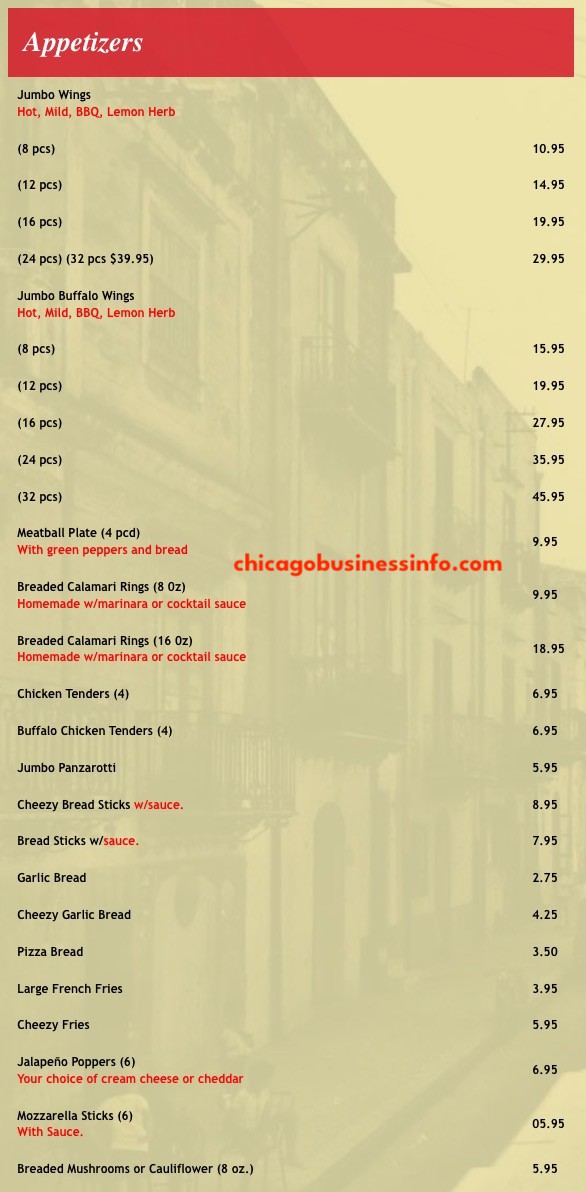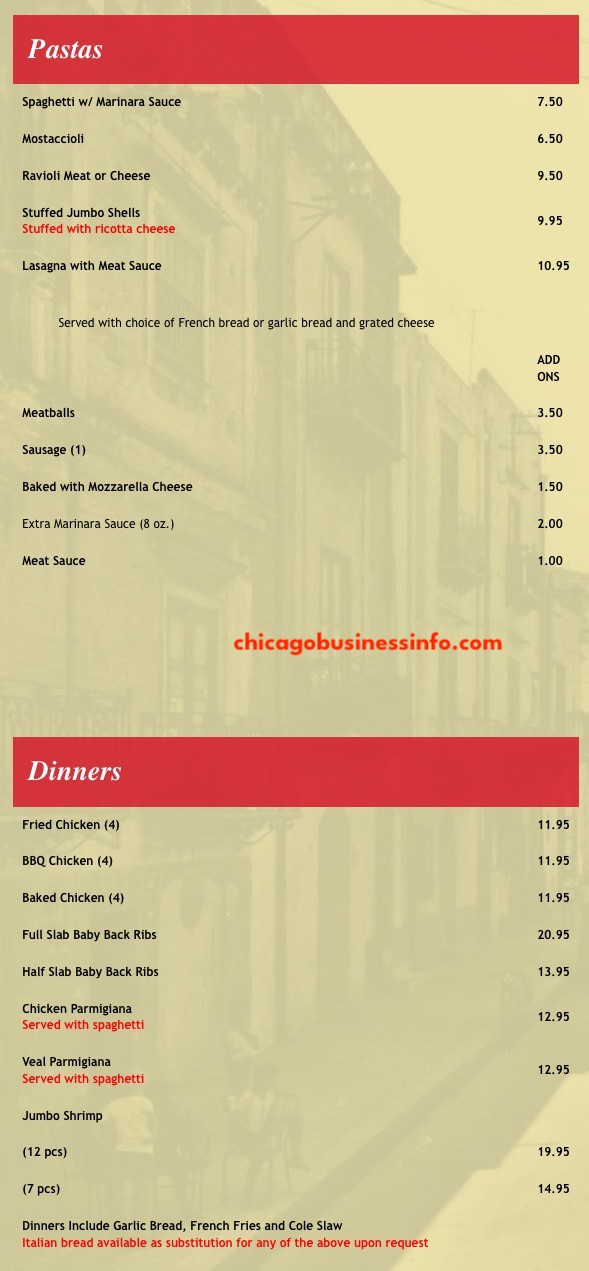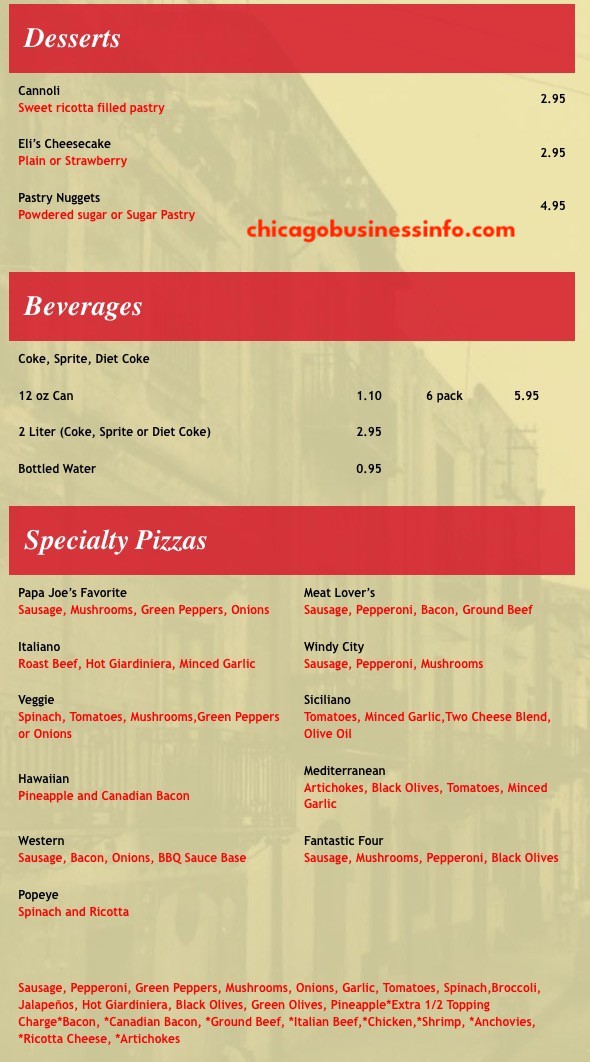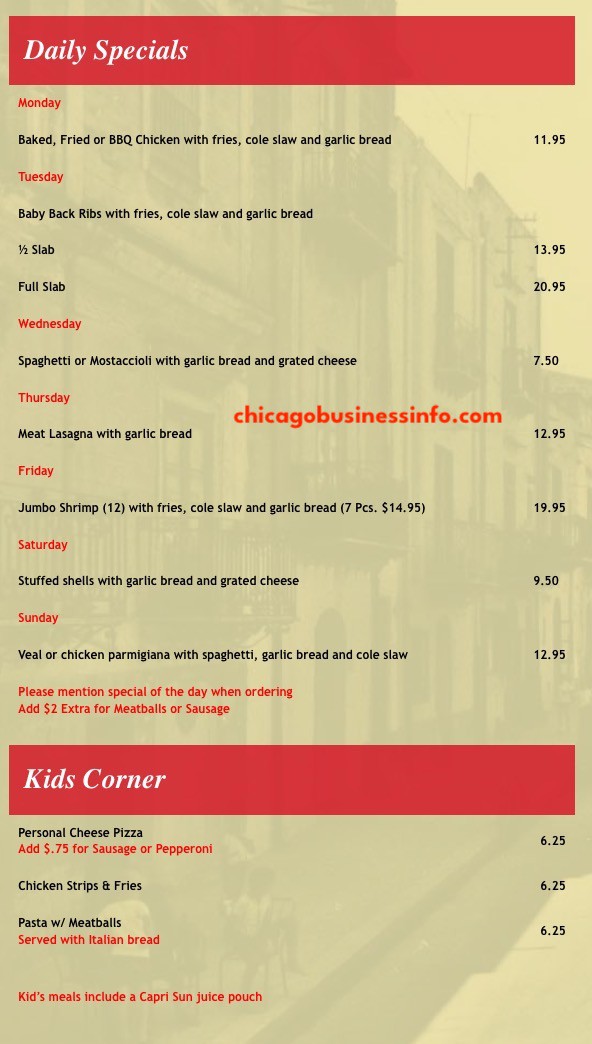 Last Updated: January 2023
*Please use the comment form bellow to let us know about outdated information, deals, coupons or anything else related*
Subscribe!
Subscribe to Chicago Business Info for the latest updates on new restaurant openings, AYCE - all you can eat spots, coupon deals, discounts on your favorite restaurants and businesses, BOGO - buy one get one free specials, businesses, and much more.
Comments
No comments made yet. Be the first to submit a comment