Taqueria El Heredero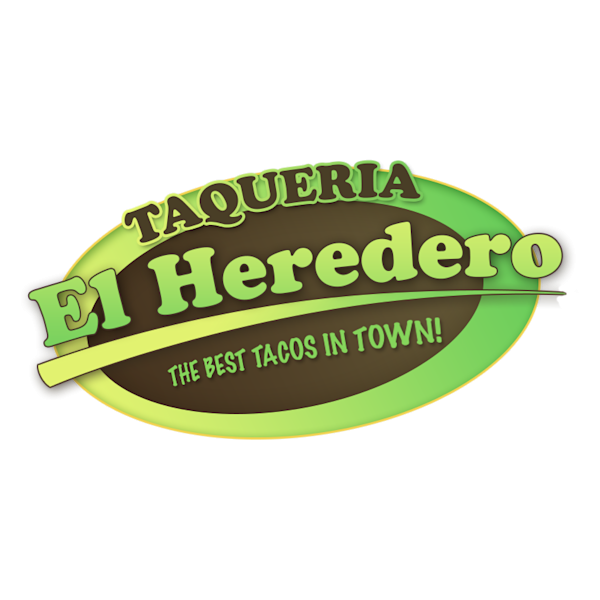 Authentic Mexican Cuisine in Humboldt Park - Digos Tacos LLC.
Address: 2624 W North Ave, Chicago, IL 60647
Phone: (773) 687-8847
Taqueria El Heredero (Digos Tacos) Menus: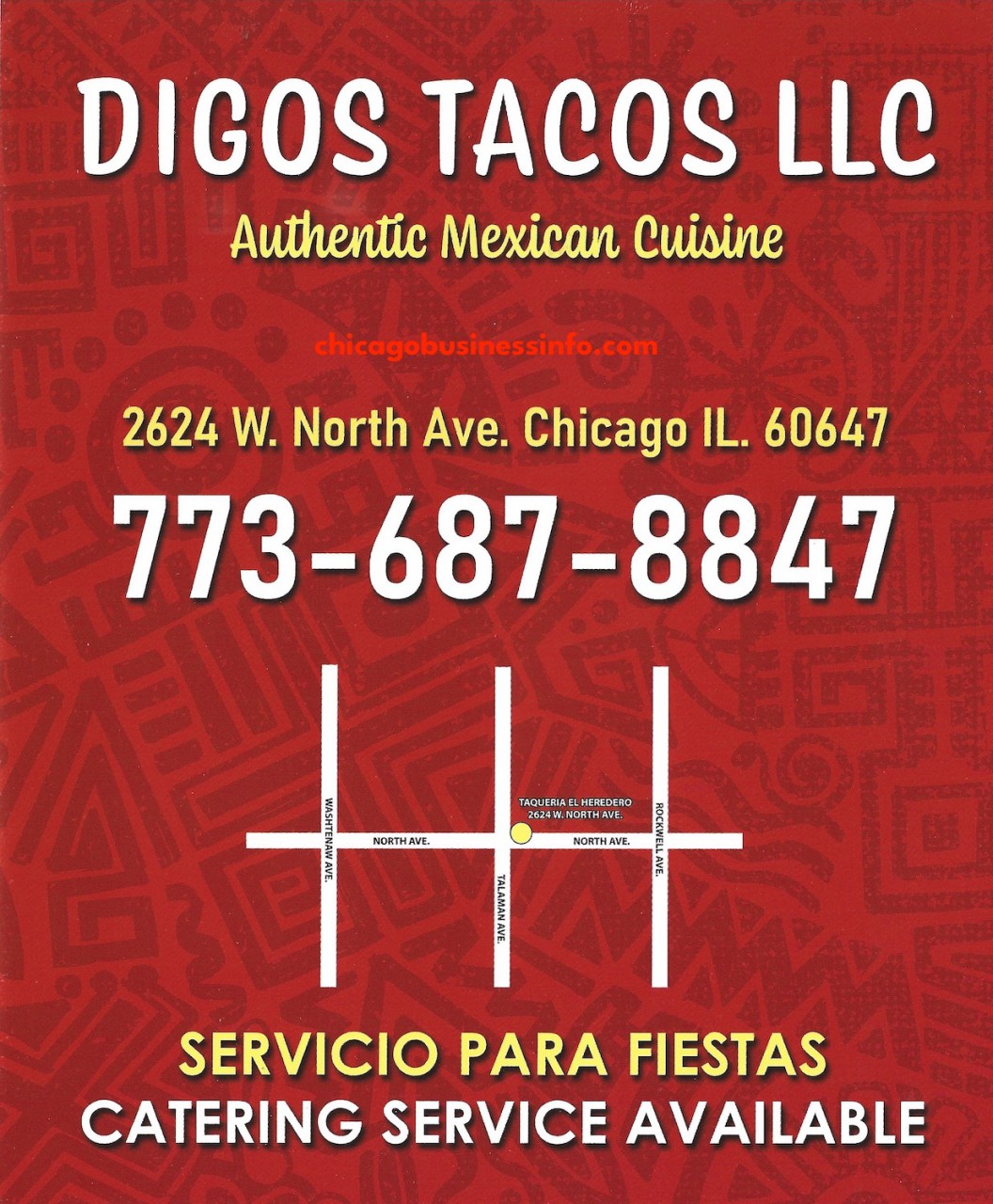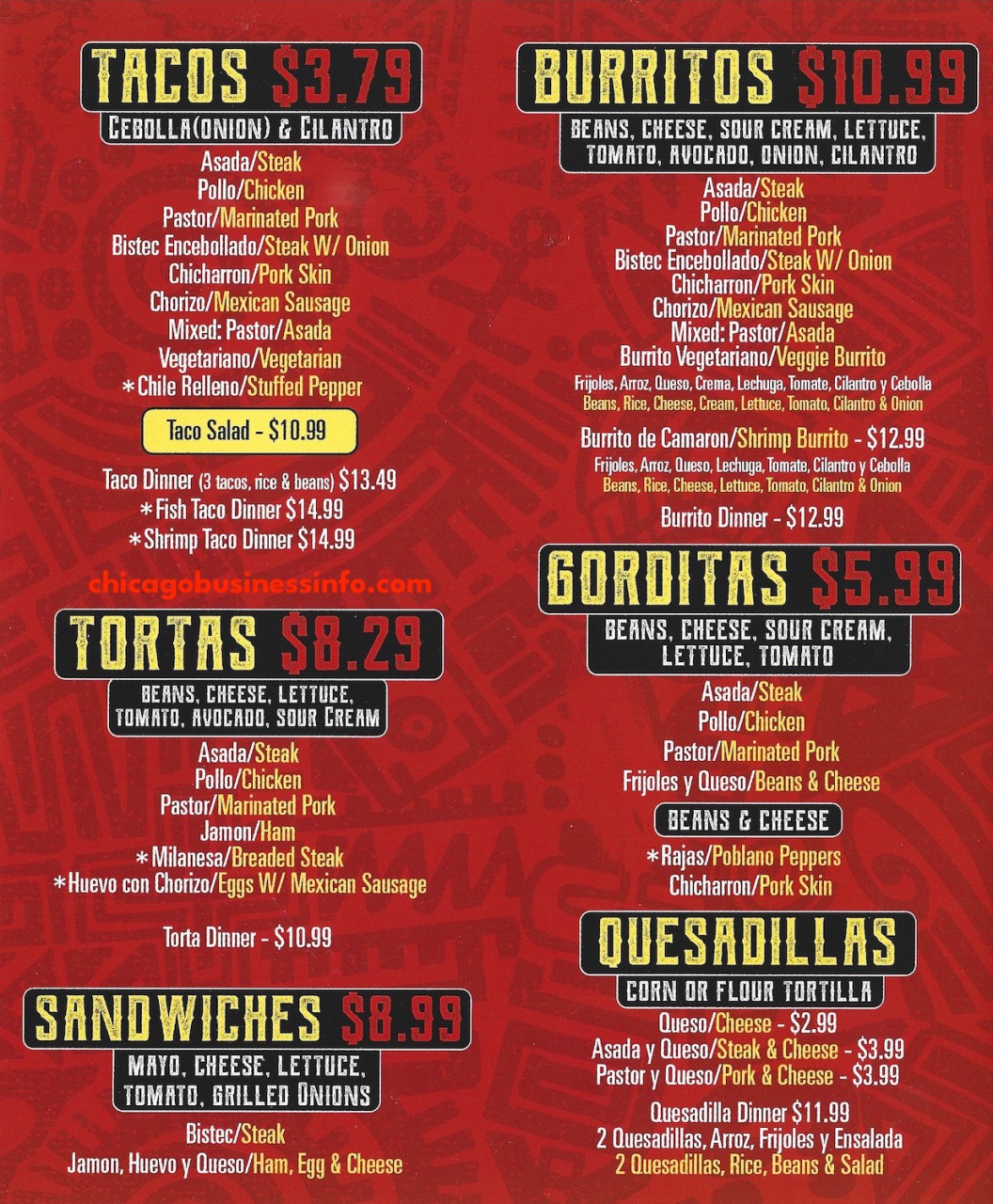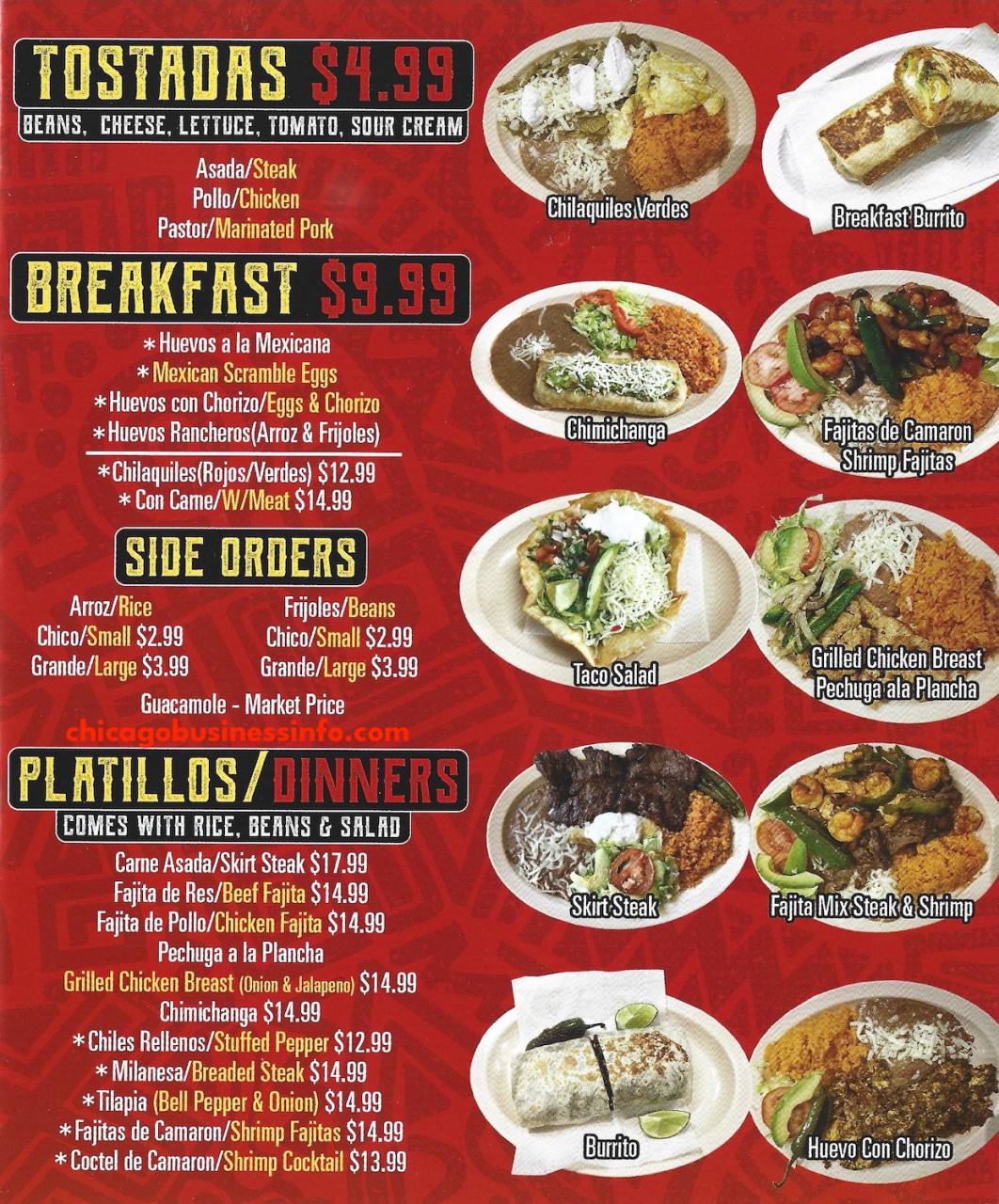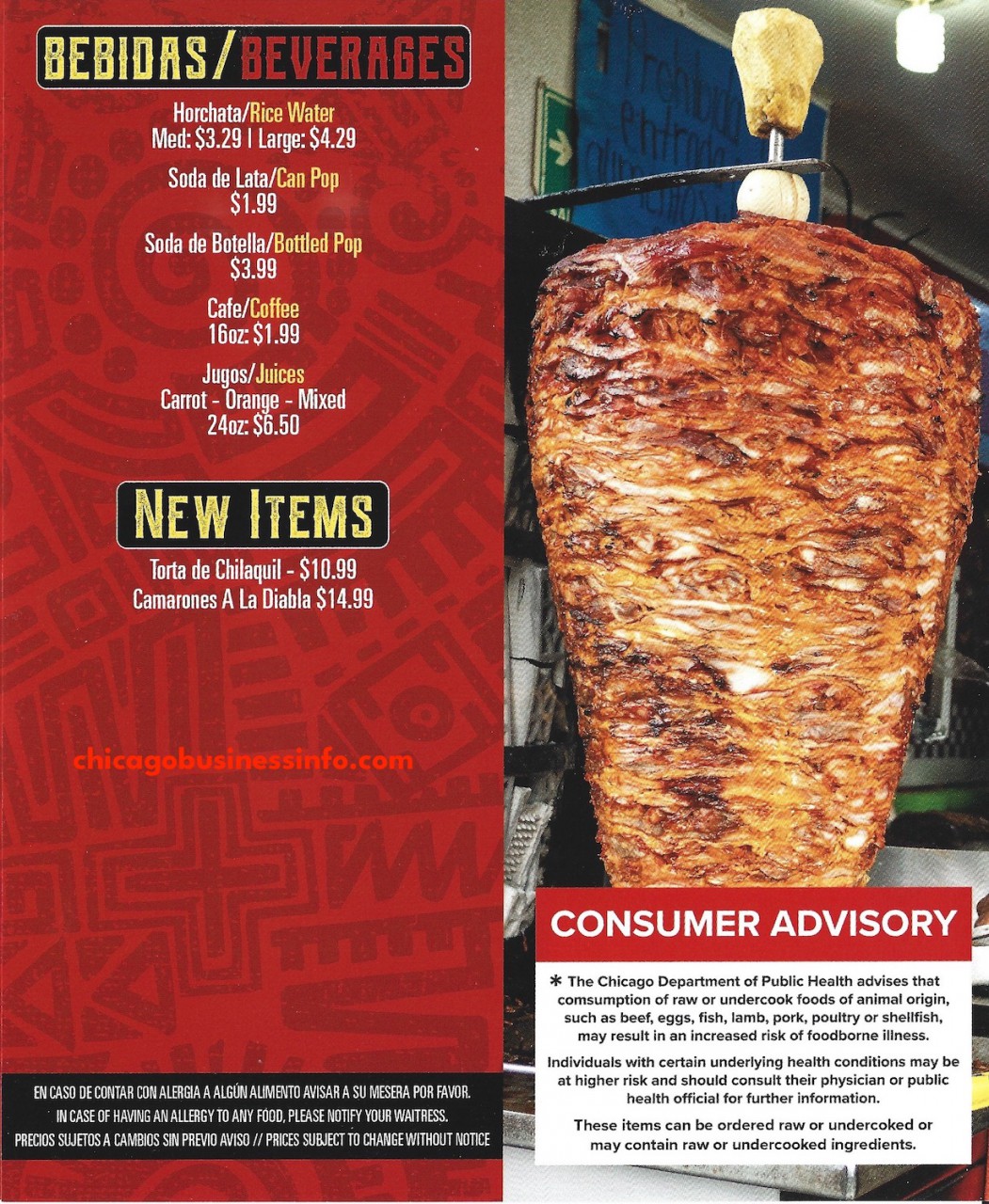 Taqueria El Heredero Photos:
Last Updated: June 2023 (Any Pricing Listed Above is Subject to Change at Establishment)
*Comment bellow to let us know outdated info, closings, feedback, reviews, or anything else related.*
Subscribe!
Subscribe to Chicago Business Info for the latest updates on new restaurant openings, AYCE - all you can eat spots, coupon deals, discounts on your favorite restaurants and businesses, BOGO - buy one get one free specials, businesses, and much more.
Comments
No comments made yet. Be the first to submit a comment