Tamashii Ramen (Greektown)
Relaxed outfit with tables & counter seating dishing up classic & customizable Asian noodle soups. Tamashii Ramen brings authentic Japanese ramen to Greektown. Our chefs use the finest natural ingredients to create the classic rich and flavorful broths that ramen bowls are known for.
Address: 811 W Jackson Blvd, Chicago, IL 60607
Phone: (312) 831-0400
Tamashii Ramen (Greektown) Menus: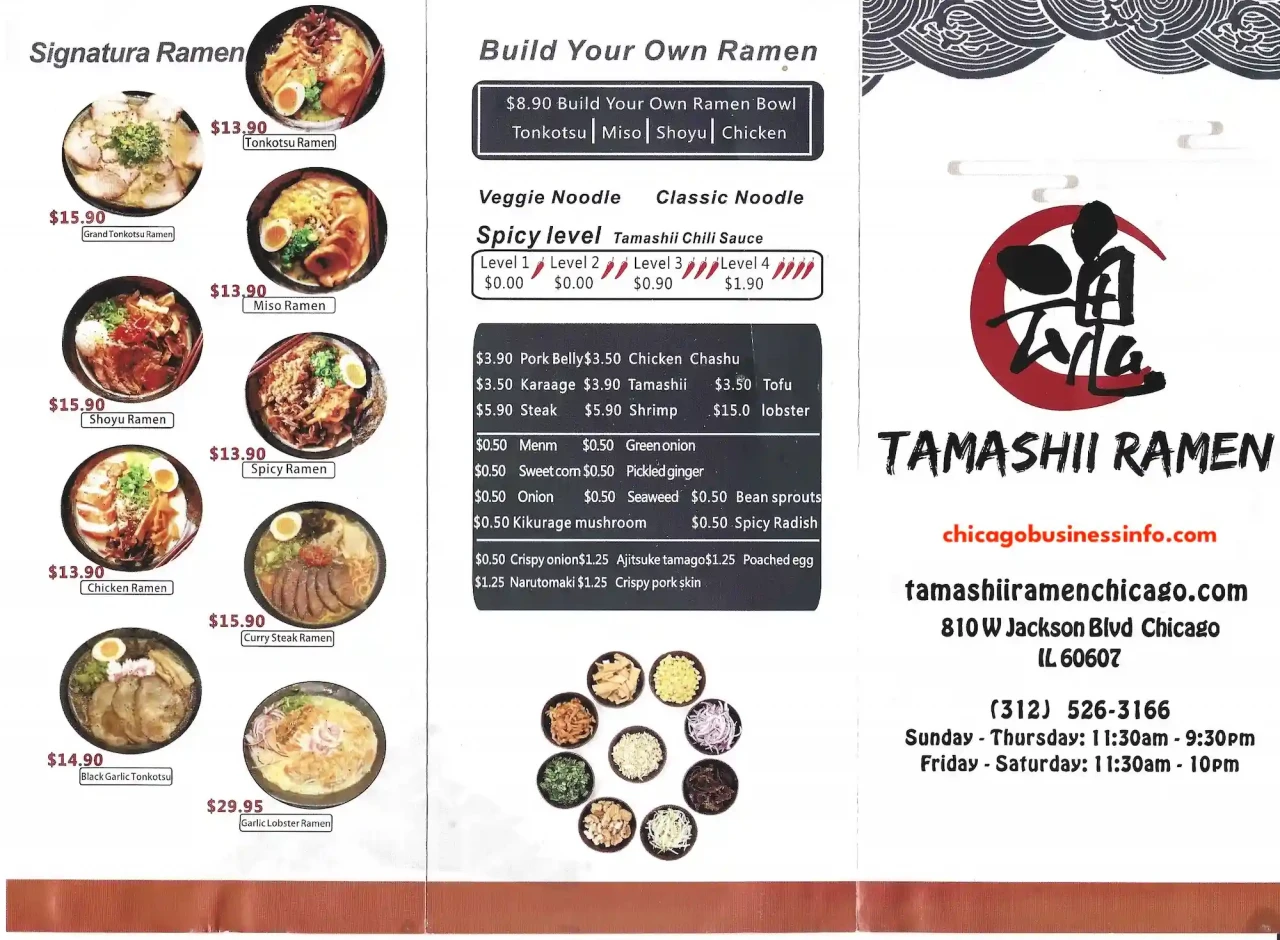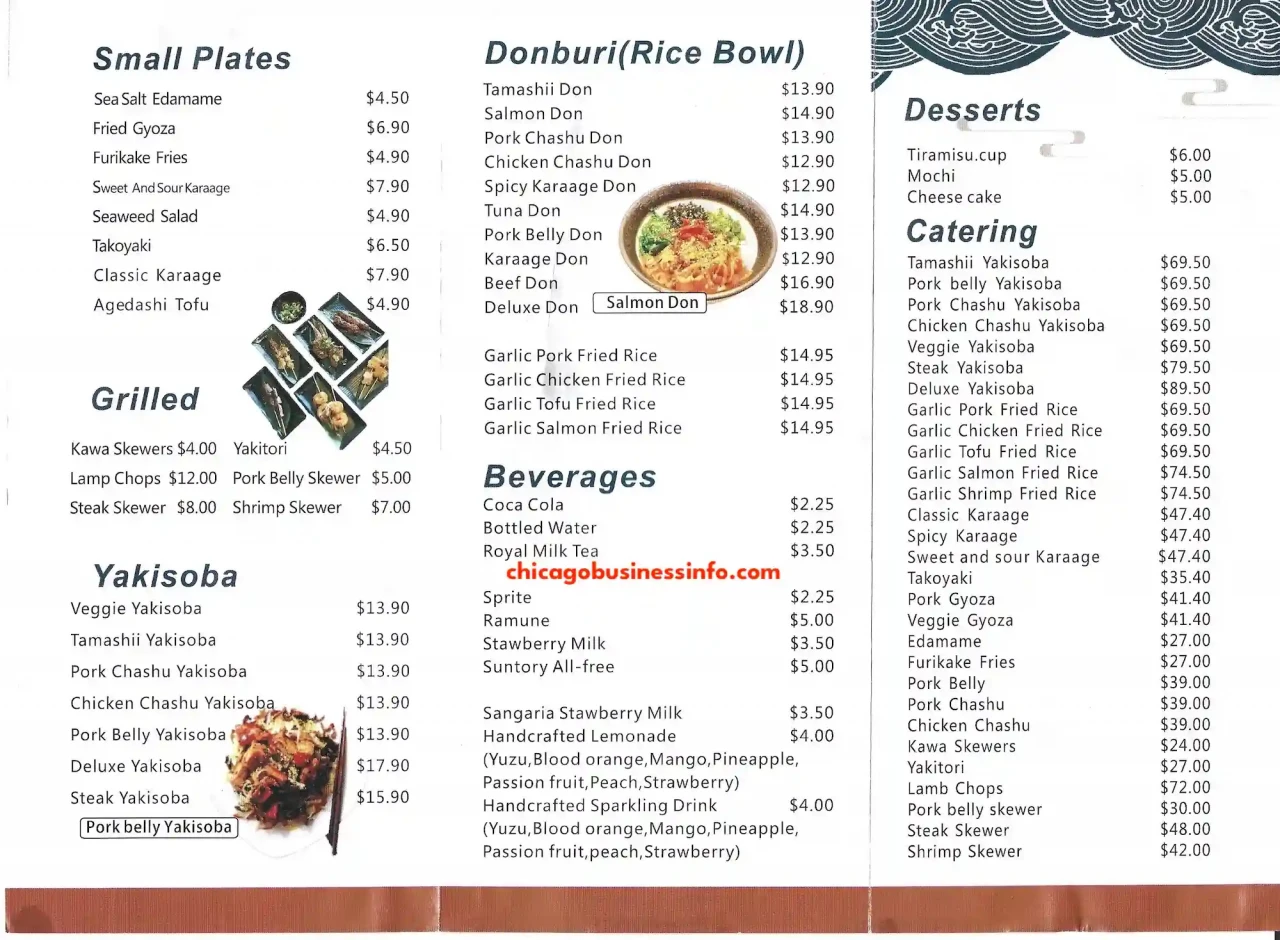 Tamashii Ramen (Greektown) Photos:
Last Updated: September 2023
(Pricing Listed Above is Subject to Change at Establishment)
Want to Submit a listing, deal, or something else? Learn more here.
*Comment to let us know outdated info, closings, feedback, reviews, or anything else related.*
Subscribe!
Subscribe to Chicago Business Info for the latest updates on new restaurant openings, AYCE - all you can eat spots, coupon deals, discounts on your favorite restaurants and businesses, BOGO - buy one get one free specials, businesses, and much more.
Comments
No comments made yet. Be the first to submit a comment