Shabu Plus Rotary

Shabu Plus Rotary is a unique Japanese hot pot restaurant that offers an immersive dining experience like no other. The restaurant features a rotating conveyor belt that showcases over 60 different dishes, with AYCE package featuring premium chicken breast, pork butt, certified angus beef brisket, chuck roll, short rib, and rib eye. Guests are welcomed to sit at the table surrounded by conveyor belt and select the ingredients of their choice as it passes by. The restaurant boasts an all-you-can-eat concept, allowing guests to indulge in as many plates as they desire.
Address: 1352 N Milwaukee Ave, Chicago, IL 60622
Phone: (773) 697-8122
Shabu Plus Rotary Menus: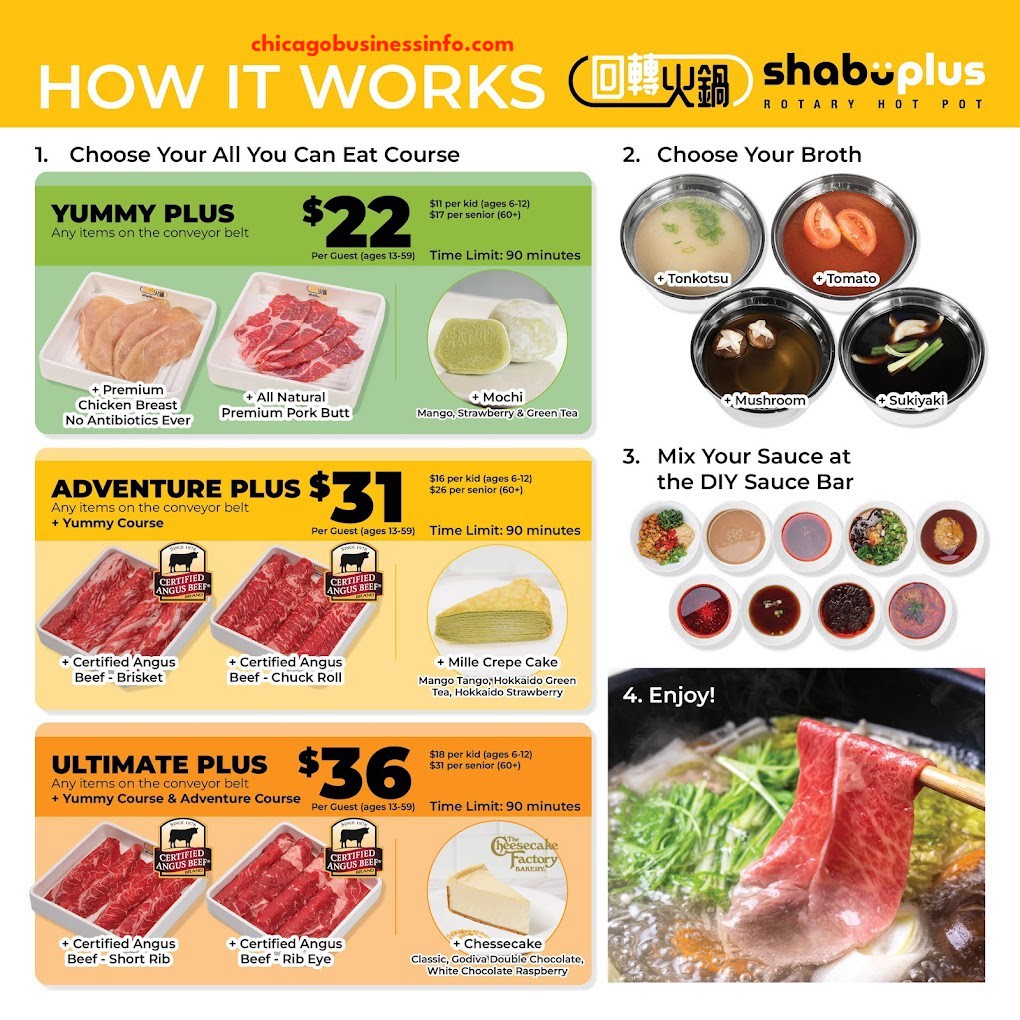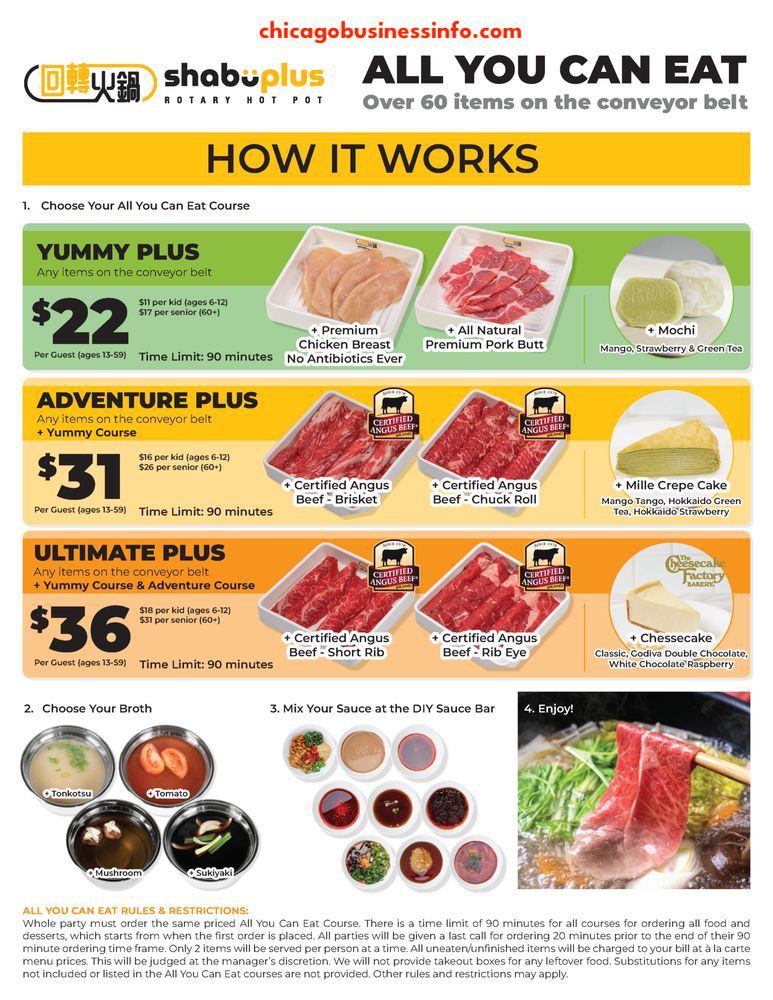 Shabu Plus Rotary Photos:
Last Updated: June 2023 (Any Pricing Listed Above is Subject to Change at Establishment)
*Comment bellow to let us know outdated info, closings, feedback, reviews, or anything else related.*
Subscribe!
Subscribe to Chicago Business Info for the latest updates on new restaurant openings, AYCE - all you can eat spots, coupon deals, discounts on your favorite restaurants and businesses, BOGO - buy one get one free specials, businesses, and much more.
Comments
No comments made yet. Be the first to submit a comment