Russell's Barbecue (Elmwood Park)
Old-fashioned rustic mainstay with counter service dishing up wings, ribs & sandwiches.
Russell's was founded in 1930 in Elmwood Park, Illinois. The original building and its classic neon lettering, smokestack chimney, and wooden booths are historical icons amongst fans and neighbors. Russell's great food and charm have made it a classic dining spot throughout the years. A trip to Kiddie Land wasn't complete without a lunch or dinner to follow at Russell's! To our wonderful customers, Russell's is more than a restaurant; it is a reminder of the fondest memories.
Address: 1621 Thatcher Ave, Elmwood Park, IL 60707
Phone: (708) 453-7065
Website: https://russellsbarbecue.net/
Contact Info: This email address is being protected from spambots. You need JavaScript enabled to view it.
Russell's Barbecue (Elmwood Park) Menus: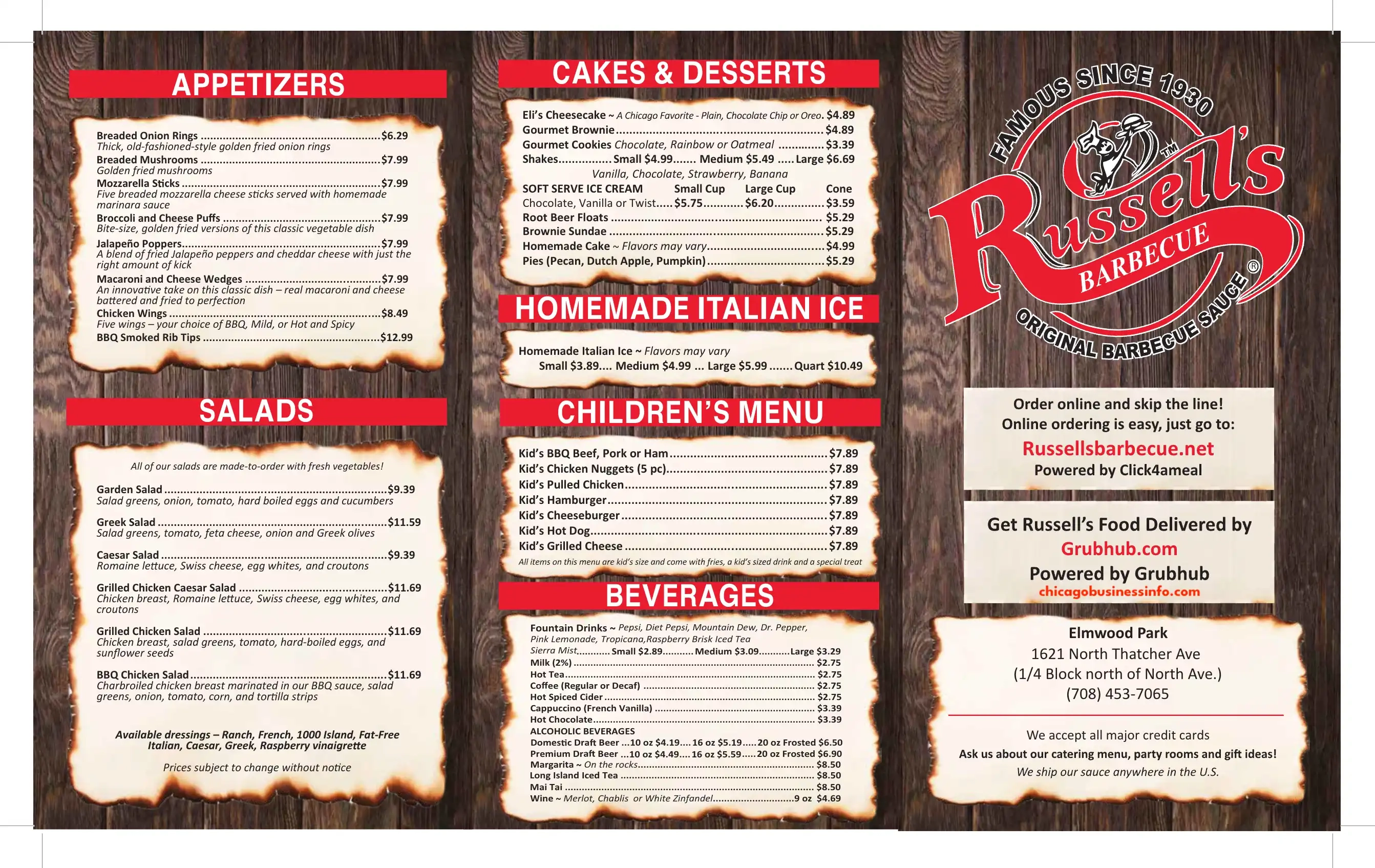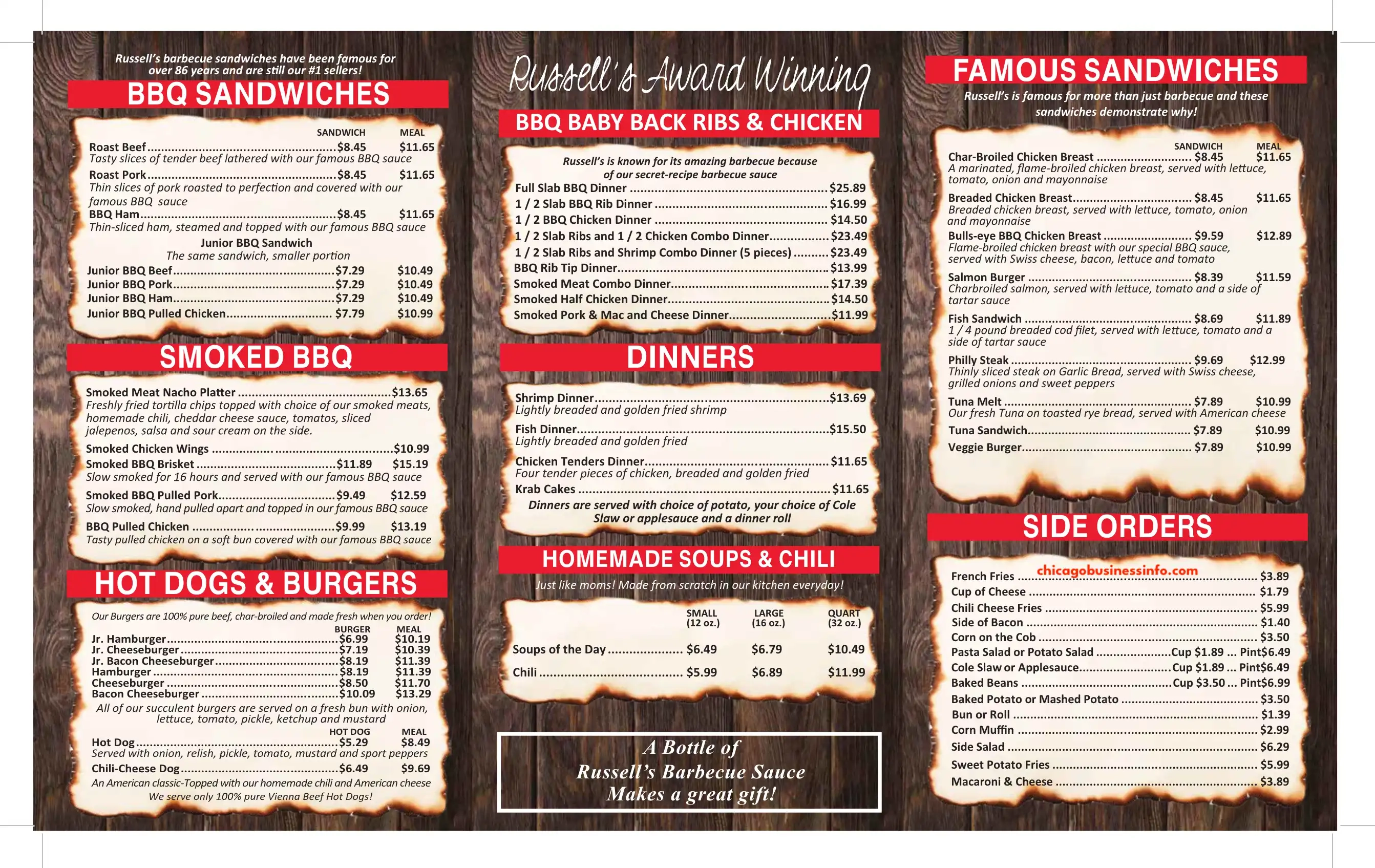 Last Updated: December 2023
(Pricing Listed Above is Subject to Change at Establishment)
Want to Submit a listing, deal, or something else? Learn more here.
*Comment below let us know outdated info, closings, feedback, reviews, or anything else related.*
Subscribe!
Subscribe to Chicago Business Info for the latest updates on new restaurant openings, AYCE - all you can eat spots, coupon deals, discounts on your favorite restaurants and businesses, BOGO - buy one get one free specials, businesses, and much more.
Comments
No comments made yet. Be the first to submit a comment