Paterno's Pizza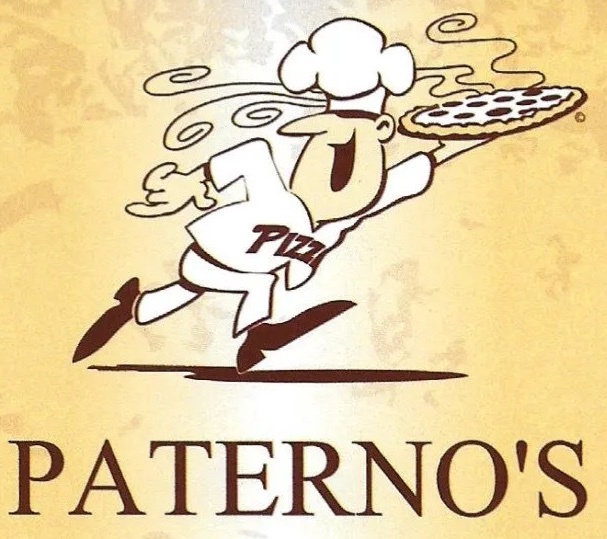 Pizza, beef sandwiches & Italian basics in old-fashioned digs with a square bar, pool table & TVs. Family Owned For 3 Generations since 1954. Santo and Josephine Paterno came to this country in 1938 from Sicily with their two sons, Paul and John. They came to the United States in search of a better life. Santo worked with his brother and built a large business of a pizzeria and liquor store. Josephine worked as a seamstress. Santo and Josephine realized they wanted to have their own business. So in 1954 they went off on their own and opened a small liquor store on Central Avenue in Chicago. Over the years their business grew. They moved across the street to a larger store and in 1972 they built a liquor store at the corners of Central and Milwaukee Avenues. At the time Paterno Liquors was considered the largest liquor store in Chicago. For almost 20 years all the Paterno grandchildren worked with their fathers and grandparents from time to time. The dream of owning his own pizza place still lingered in Santo. In 1983, he took a portion of the liquor store and made a small carry out counter for pizza and sandwiches. Paterno Pizza was born. Every few years they expanded the pizza restaurant. By 1991 they had a full kitchen serving Santo and Josephine's homemade recipes consisting of pizza, pasta, beef, sausage, meatball, soups and much more. They also have a full service bar. At that time they decided to sell the liquor store and concentrate solely on the pizza restaurant. Since then the menu has grown extensively and made Paterno Pizza the home of the Incredible Beef, their signature sandwich, a juicy beef sandwich on garlic bread with melted mozzarella cheese. They also do catering on and off premise. A lot of things have changed since 1983. Paul and John are still there running the business with their daughters Rachale and JoJo. Josephine still has her hands in the business, literally making her sauces and soups. Still Santo and Josephine's dreams live on. Even with the passing of Santo in 2000, Paterno Pizza still and always has stood for good quality, fresh homemade Italian food. The Paterno Family is proud to be serving customers, at Central and Milwaukee Avenues, for over 50 years.
Address: 5303 N Milwaukee Ave, Chicago, IL 60630
Phone: (773) 631-5522
Paterno's Pizza Menus: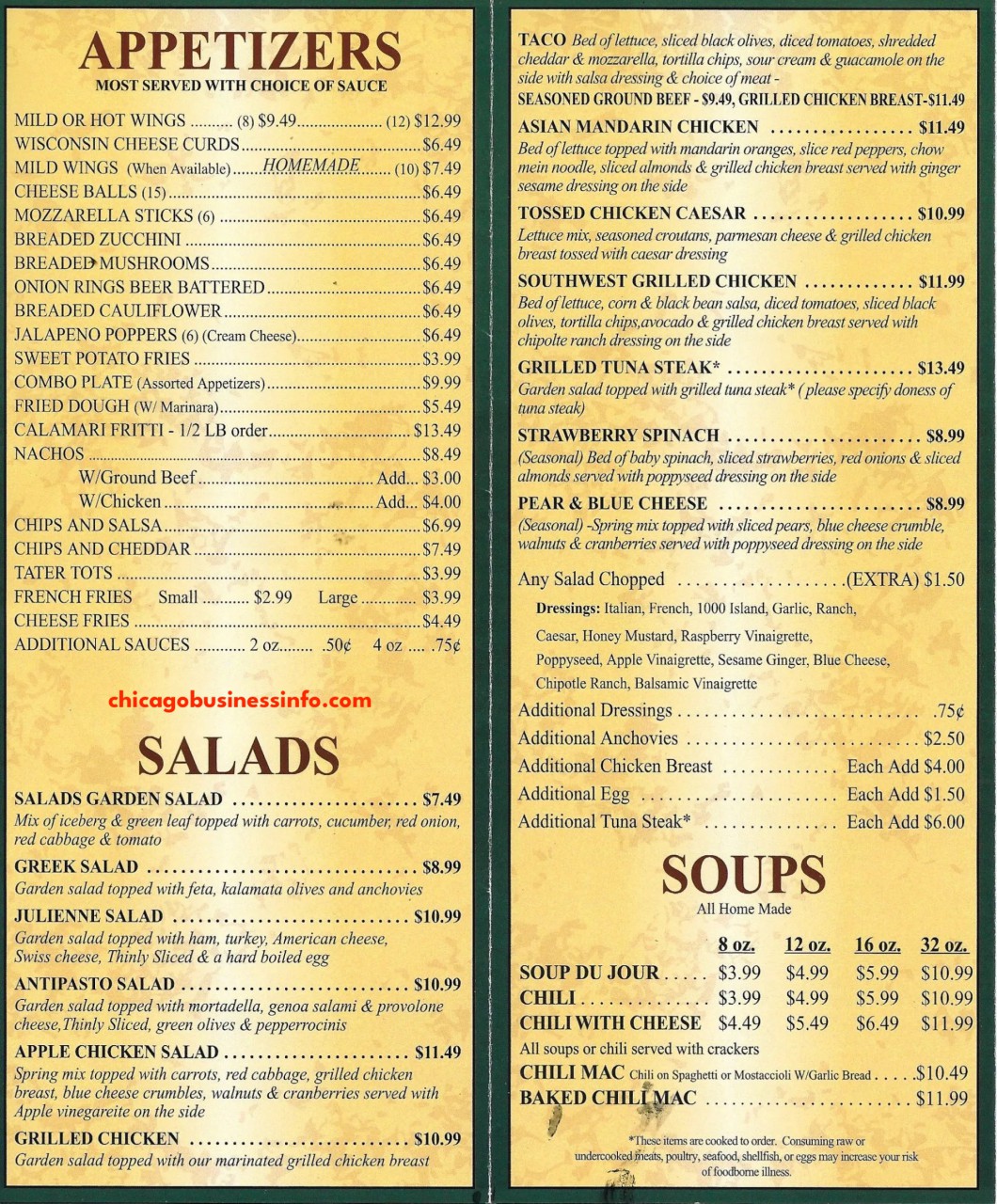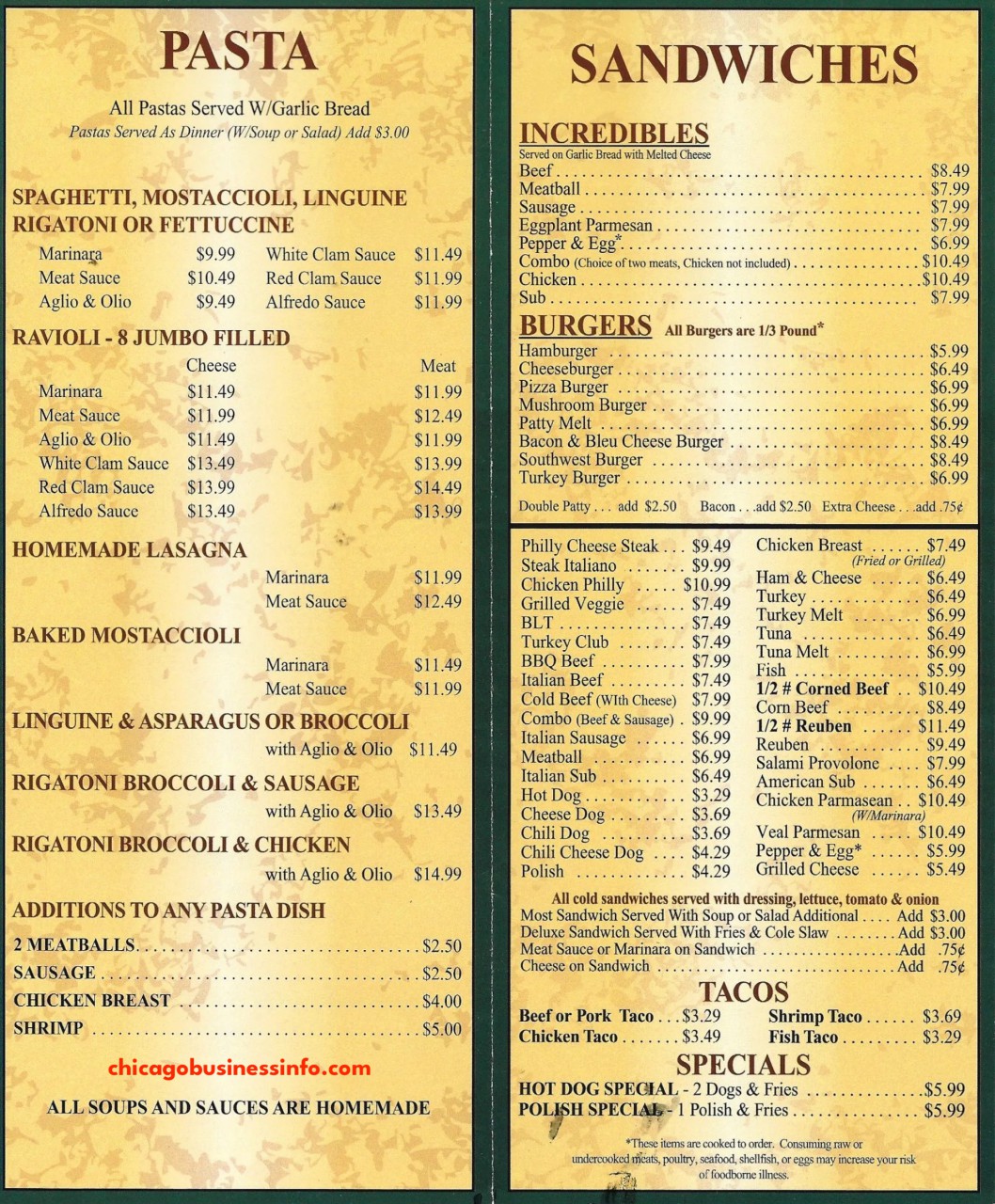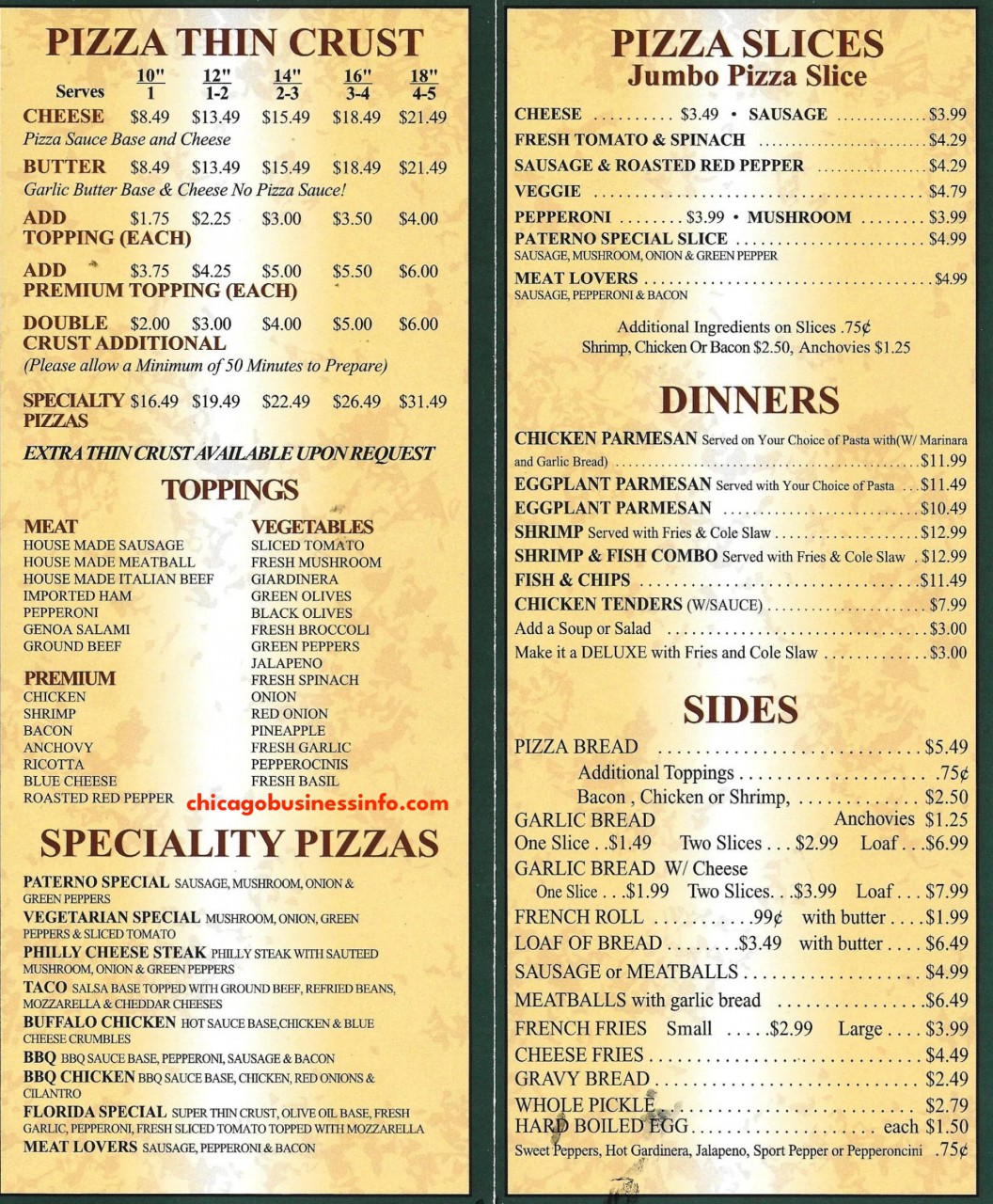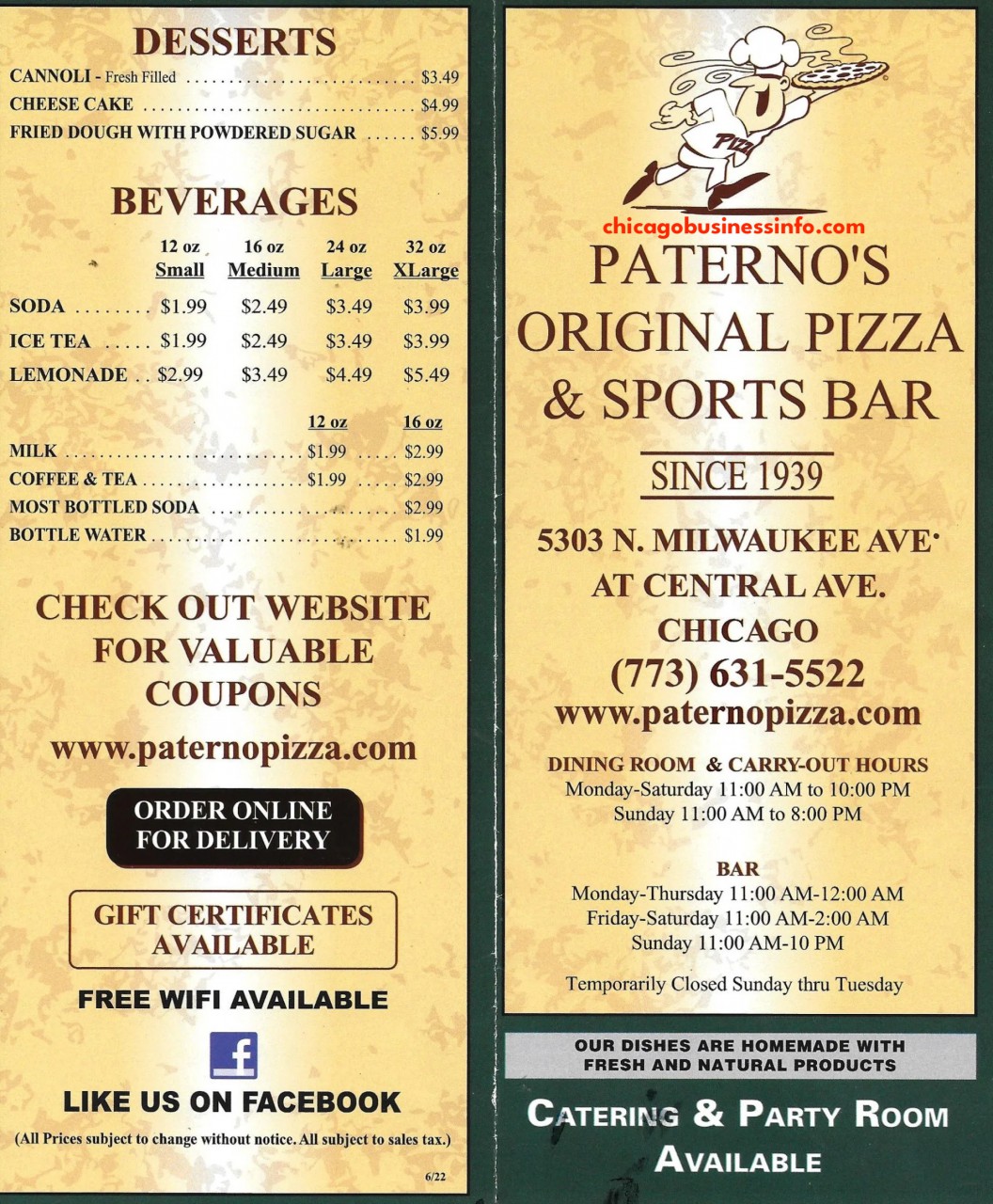 Last Updated: March 2023
*Please use the comment form bellow to let us know about outdated information, deals, coupons or anything else related*
Subscribe!
Subscribe to Chicago Business Info for the latest updates on new restaurant openings, AYCE - all you can eat spots, coupon deals, discounts on your favorite restaurants and businesses, BOGO - buy one get one free specials, businesses, and much more.
Comments
No comments made yet. Be the first to submit a comment