Kal'ish - CLOSED

Modern, no-frills counter-serve dishing up 100% vegan lunch & all-day breakfast. Newly married and In the winter of '96 Gina & Andy needed an affordable apartment that would allow dogs, have parking and be close to the El and lake. Uptown proved to be the best fit. In order to pay for graduate school Andy worked as a private chef and Gina worked in social service. While noble in his intent, social work was not the right fit for Andy, Gina told him so. Gina agreed that she would keep her day job and give Andy a few years to find his culinary path. The first stop on that path was 1224 W. Wilson Ave. It was a fledgling Chinese restaurant whose owner needed a break. Over an egg roll Andy & Mr. Fung negotiated out the terms and a week later Gina & Andy had their first professional kitchen.
Address: 1313 W Wilson Ave, Chicago, IL 60640
Phone: (773) 293-7768
Kal'ish Menus: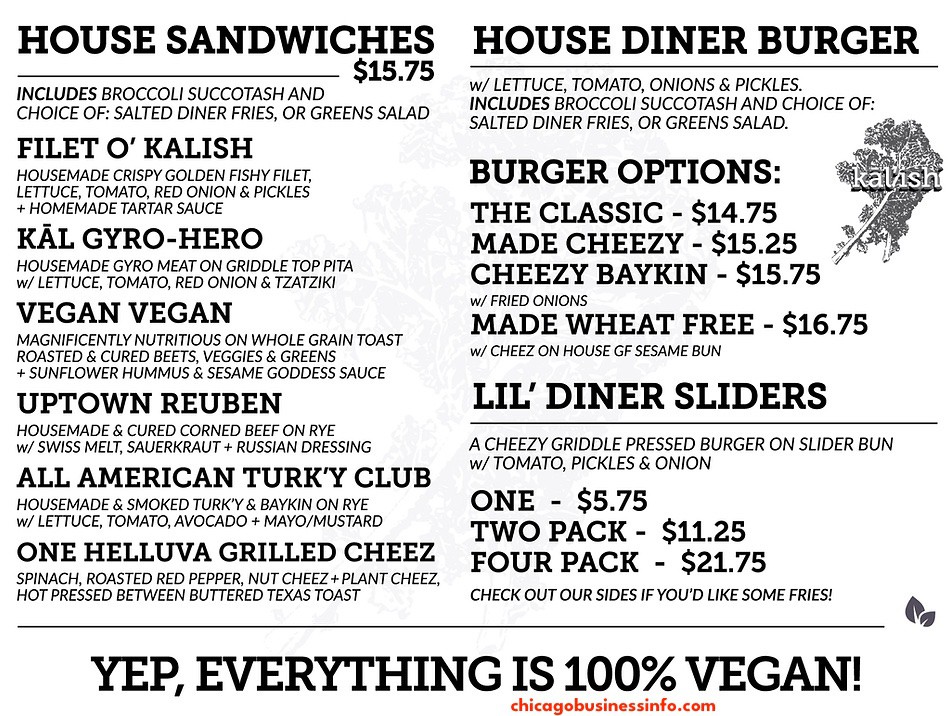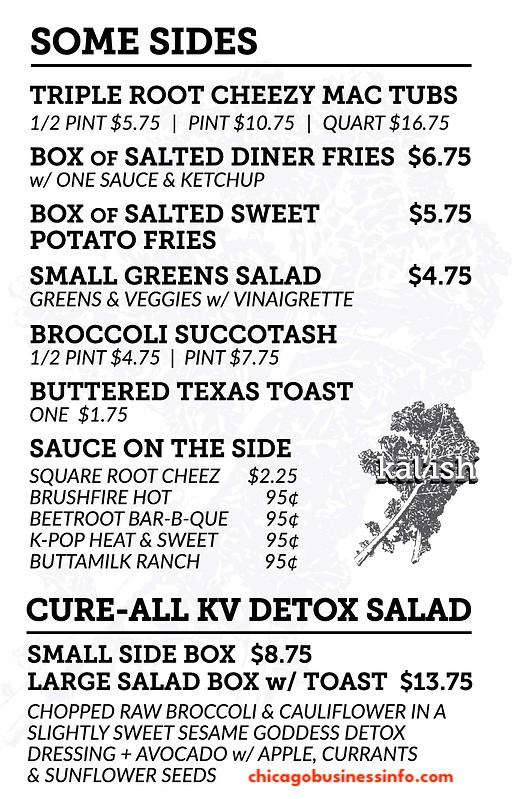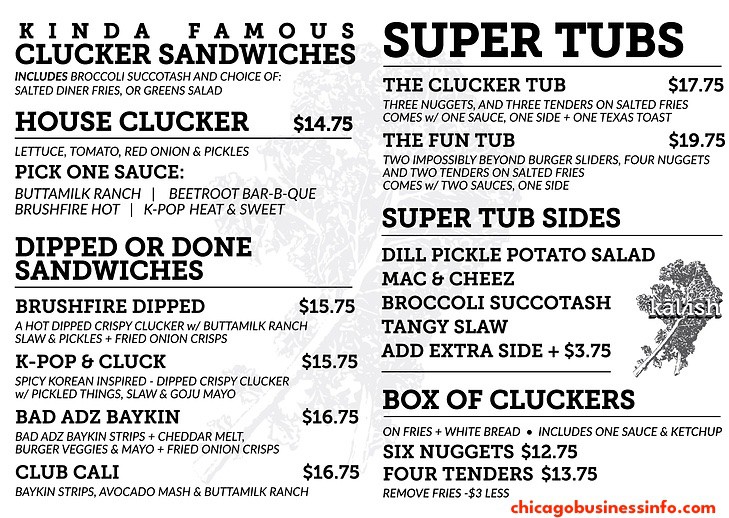 Last Updated: September 2023
(Pricing Listed Above is Subject to Change at Establishment)
Want to Submit a listing, deal, or something else? Learn more here.
*Comment to let us know outdated info, closings, feedback, reviews, or anything else related.*
Subscribe!
Subscribe to Chicago Business Info for the latest updates on new restaurant openings, AYCE - all you can eat spots, coupon deals, discounts on your favorite restaurants and businesses, BOGO - buy one get one free specials, businesses, and much more.
Comments
No comments made yet. Be the first to submit a comment