D.S Tequila Co. - CLOSED
Burgers & Tex-Mex eats pair with margaritas & house tequila drinks in cozy tavern digs with a patio. D.S. Tequila Co. is a contemporary casual, full service, tex-mex restaurant and bar in the heart of Lakeview, Chicago. Our menu features gourmet à la carte tacos, cooked to order burgers, quesadillas, giant salads, and a wide assortment of appetizers to share. We regularly feature creative chef style tacos and burgers to keep your taste buds entertained and our menu exciting.
Our burgers are made with a half-pound of 100% prime beef and come with sweet and spicy fries. We proudly make our flour tortillas by hand each morning, blend our salsa, guacamole, and queso every day, and use the freshest produce available. Each taco is made to order and you can mix and match as much as your heart desires.
Address: 3352 N Halsted St, Chicago, IL 60657
Phone: (775) 773-8226
Website: https://dstequila.com/
Contact Info: https://dstequila.com/contact/
D.S Tequila Co. Menus: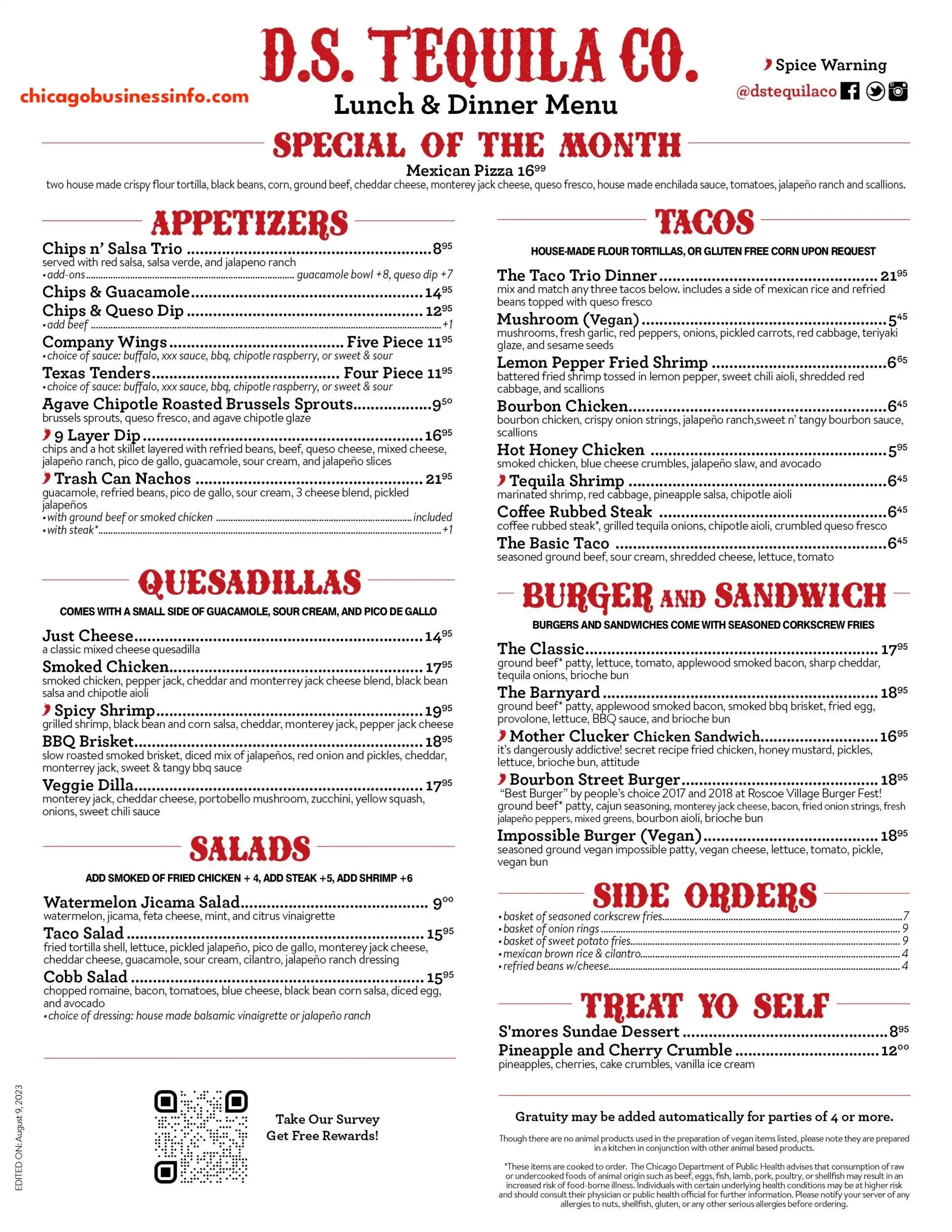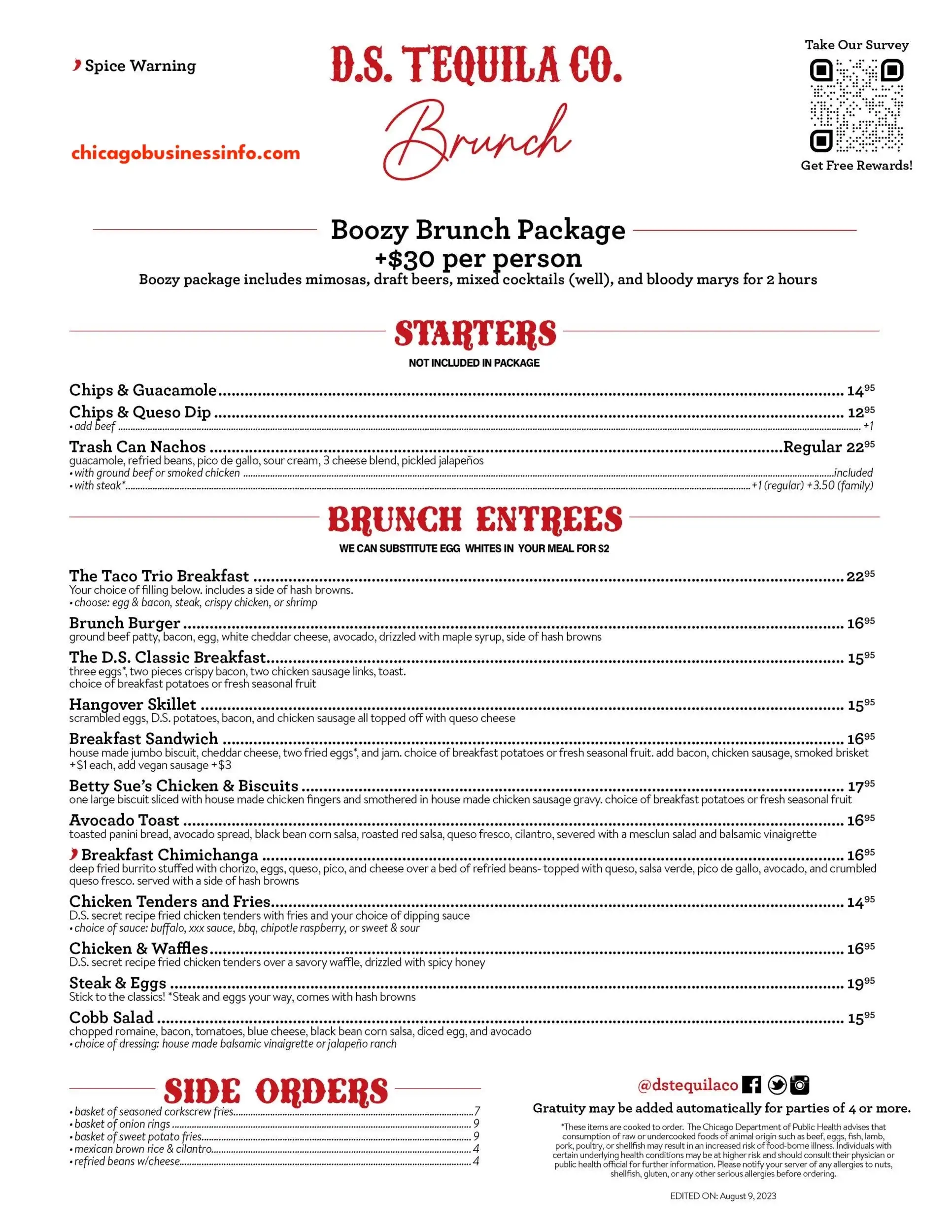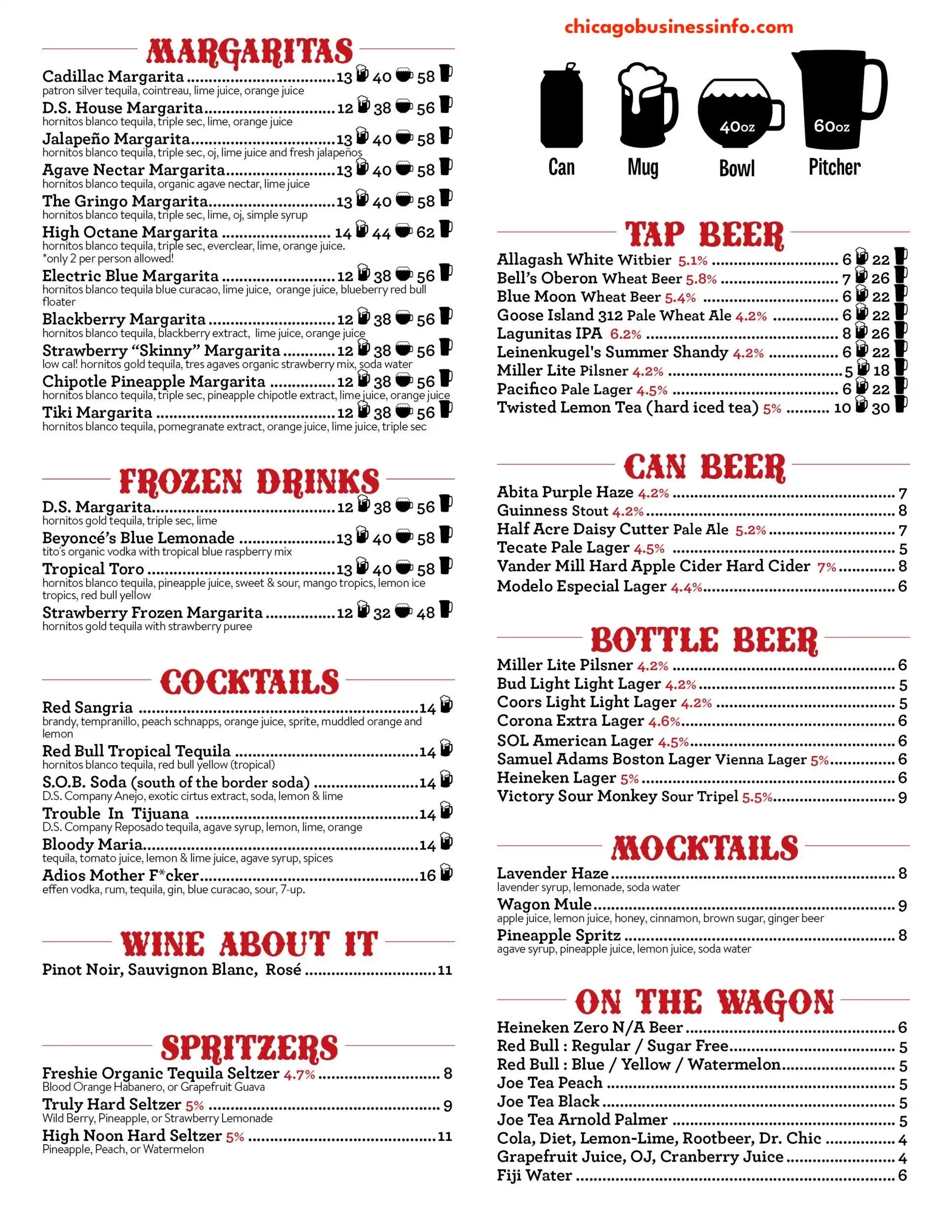 Last Updated: December 2023
(Pricing Listed Above is Subject to Change at Establishment)
Want to Submit a listing, deal, or something else? Learn more here.
*Comment below let us know outdated info, closings, feedback, reviews, or anything else related.*
Subscribe!
Subscribe to Chicago Business Info for the latest updates on new restaurant openings, AYCE - all you can eat spots, coupon deals, discounts on your favorite restaurants and businesses, BOGO - buy one get one free specials, businesses, and much more.
Comments
No comments made yet. Be the first to submit a comment