Crab King Cajun Boil & Bar

Crab King Cajun Boil & Bar is a new business of seafood in this community. Our mission is to provide the highest quality of seafood and give you the best dining experience. At our new location, we strive to make Crab King Cajun Boil & Bar to be the best seafood restaurant in town.
Address: 3443 N Broadway, Chicago, IL 60657
Phone: (773) 999-9886
Crab King Cajun Boil & Bar Chicago Menus: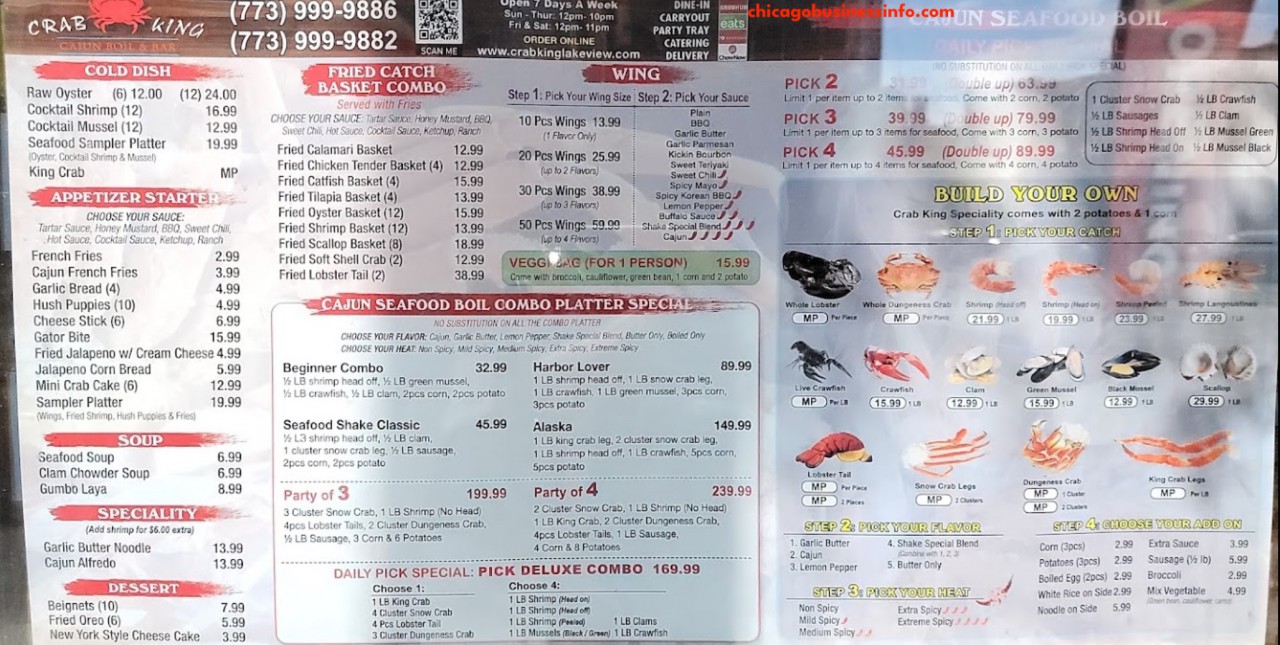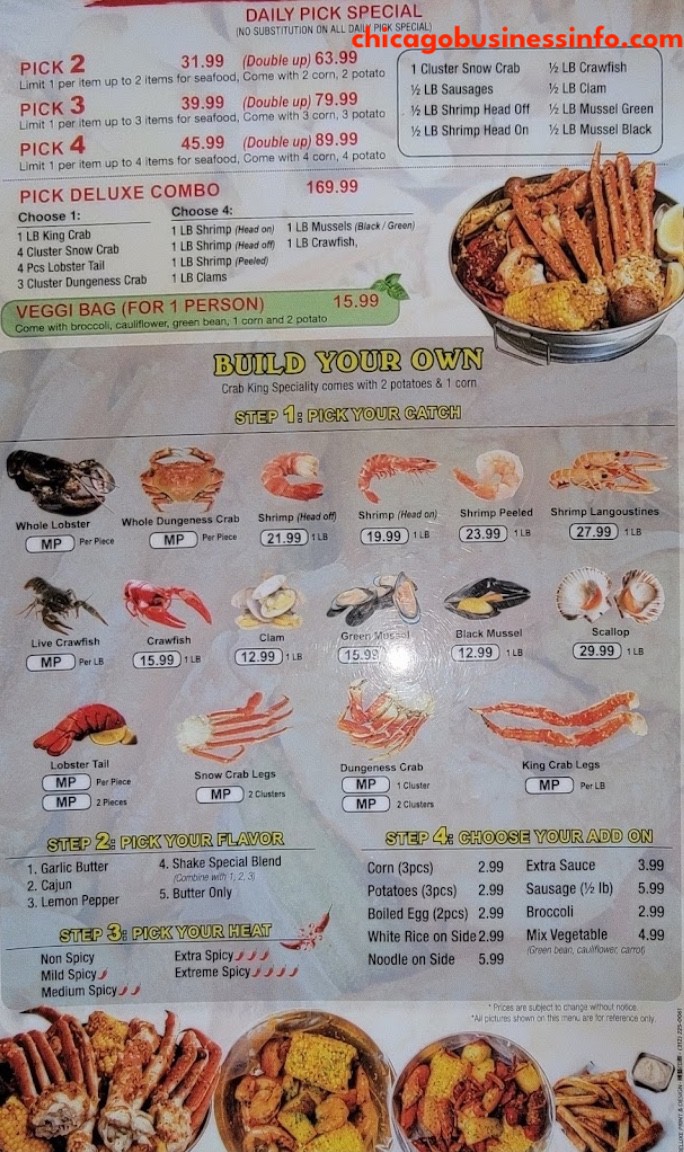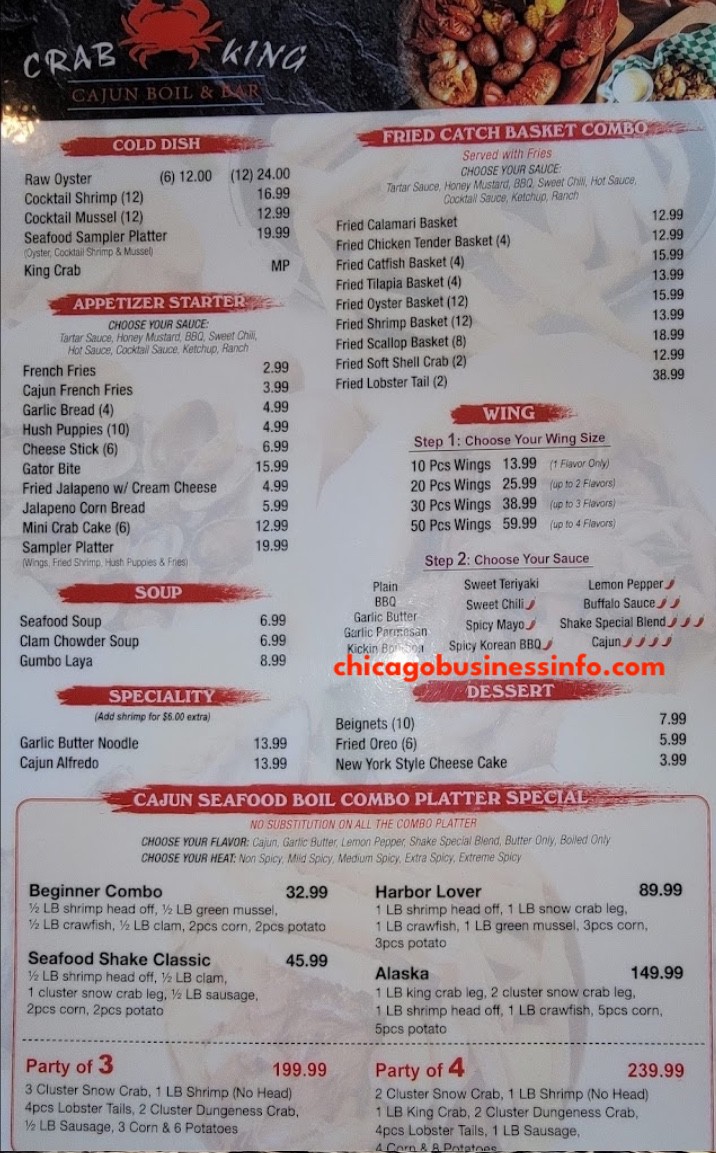 Last Updated: October 2023
(Pricing Listed Above is Subject to Change at Establishment)
Want to Submit a listing, deal, or something else? Learn more here.
*Comment below let us know outdated info, closings, feedback, reviews, or anything else related.*
Subscribe!
Subscribe to Chicago Business Info for the latest updates on new restaurant openings, AYCE - all you can eat spots, coupon deals, discounts on your favorite restaurants and businesses, BOGO - buy one get one free specials, businesses, and much more.
Comments
No comments made yet. Be the first to submit a comment