Bullseye Pub & Eatery (Algonquin)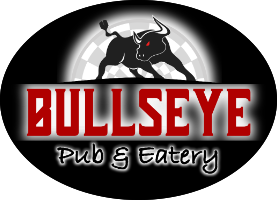 We specialize in providing the right mix of atmosphere, food choice, and fun for any occasion. We have a custom built bar, comfortable tables, and the newest dart venue in the area. We hope to serve you for lunch, happy hour, or a full dinner for the family. Stop in for a great time and great food.
Address: 119 S Main St, Algonquin, IL 60102
Phone: (224) 333-0028
Bullseye Pub & Eatery (
Algonquin)

 Menus: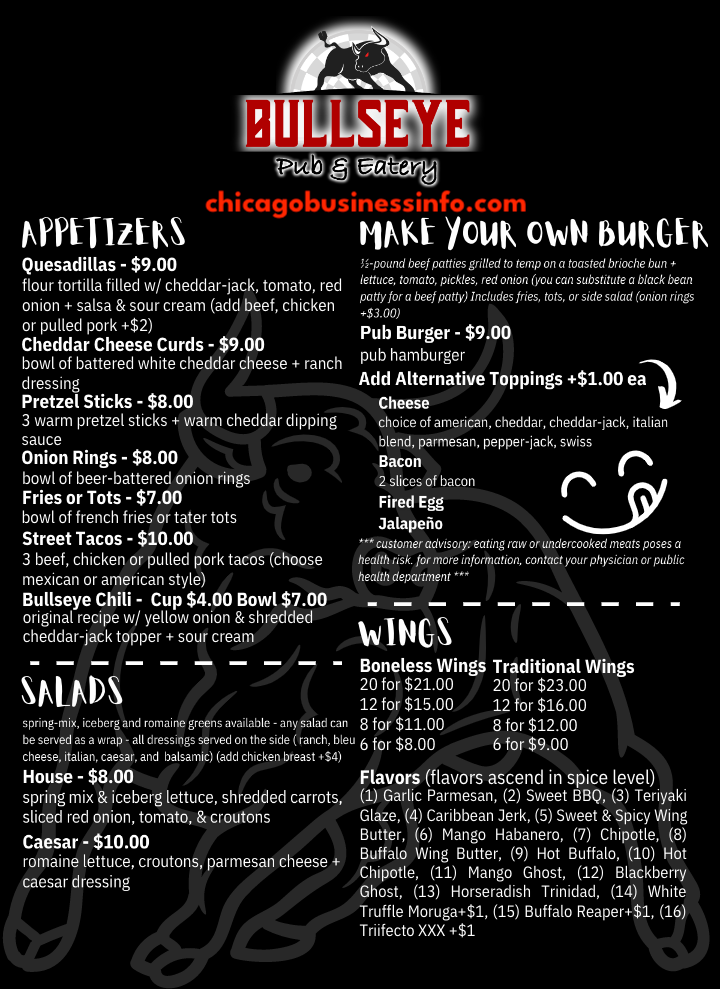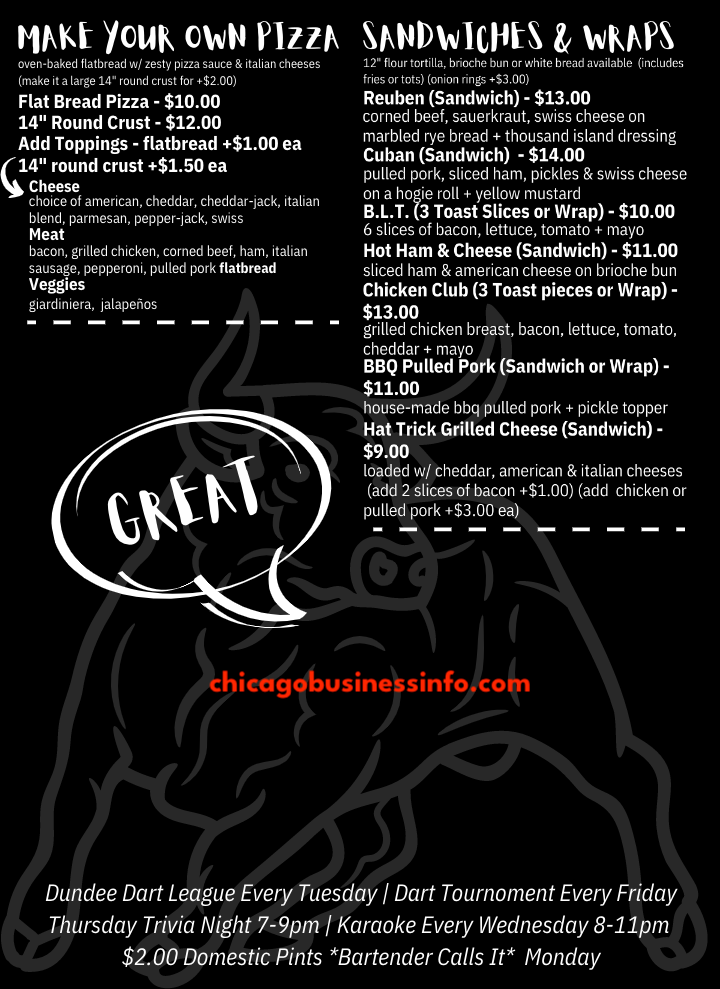 Last Updated: June 2023 (Any Pricing Listed Above is Subject to Change at Establishment)
*Comment bellow to let us know outdated info, closings, feedback, reviews, or anything else related.*
Subscribe!
Subscribe to Chicago Business Info for the latest updates on new restaurant openings, AYCE - all you can eat spots, coupon deals, discounts on your favorite restaurants and businesses, BOGO - buy one get one free specials, businesses, and much more.
Comments
No comments made yet. Be the first to submit a comment