Amitabul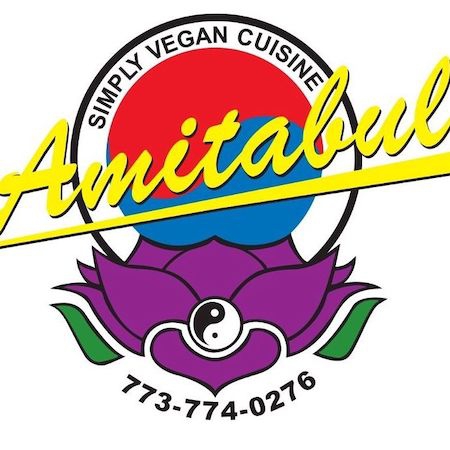 Modest restaurant serving a vegan, organic Korean menu that includes noodle soups, tofu & bibimbop. The Amitabul story begins in Seoul, Korea, where a 13-year-old Bill Choi watches and learns traditional Korean fermentation techniques from his mother and grandmother. The dish is an unexpected hit and Bill is encouraged to start his own restaurant, specializing in his unique approach, a vegan merging of traditional Korean preparation and Western taste. Today, I use the same attention to detail, I use the same attention to details and care in every dish that my grandmother taught me - Chef Bill.
Address: 6207 N Milwaukee Ave, Chicago, IL 60646
Phone: (773) 774-0276
Amitabul Menus: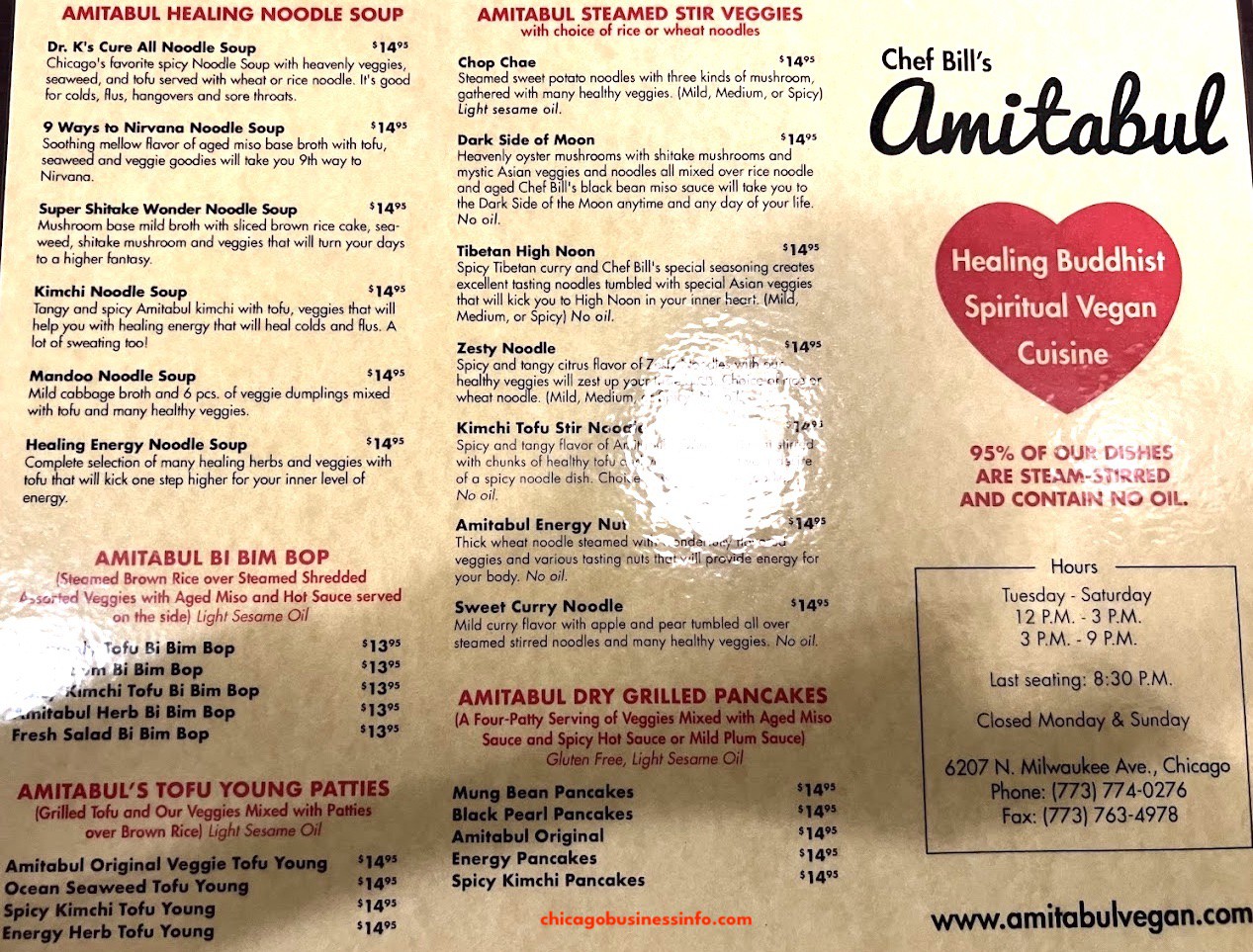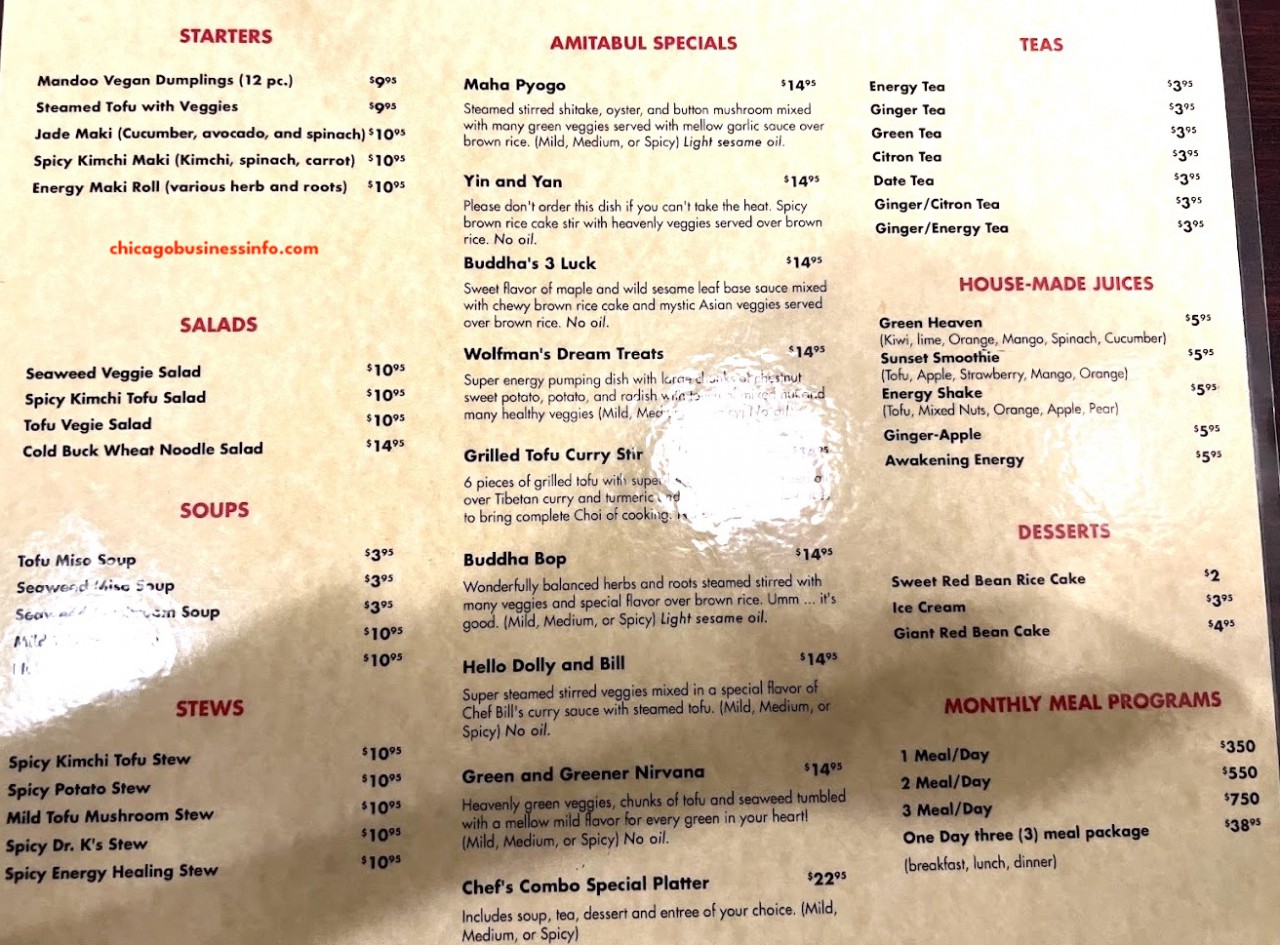 Last Updated: October 2023
(Pricing Listed Above is Subject to Change at Establishment)
Want to Submit a listing, deal, or something else? Learn more here.
*Comment below let us know outdated info, closings, feedback, reviews, or anything else related.*
Subscribe!
Subscribe to Chicago Business Info for the latest updates on new restaurant openings, AYCE - all you can eat spots, coupon deals, discounts on your favorite restaurants and businesses, BOGO - buy one get one free specials, businesses, and much more.
Comments
No comments made yet. Be the first to submit a comment