Gabriel Enterprises: Chicago Embroidery Screen Printing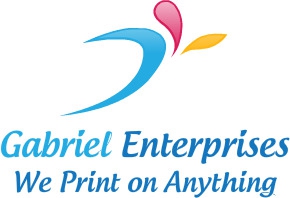 For over 40 years, Gabriel Enterprises continues providing reliable Embroidery & Screen Printing services for Chicago area businesses. The #1 Embroidery service in Chicagoland! Since 1976, Grabriel Enterprises has served Chicagoland businesses with professional screen printing and embroidery services. From our reliable staff and committed reputation to Chicagoland, we are Chicagoland's #1 choice when it comes to honest, professional, and reliable embroidery services.

Gabriel Enterprises Inc. is a full multi-color silk screen printing and embroidery brick and mortal shop located in Chicago's Wicker Park area. For over 40 years, Gabriel has served the Chicago communities with custom t-shirts, jackets, sportswear, and more.
FREE QUOTES - CALL OR EMAIL US!
Address: 1734 W North Ave, Chicago, IL 60622
Phone: (773) 342-8705
Email: This email address is being protected from spambots. You need JavaScript enabled to view it. 
Gabriel Enterprises: Chicago Embroidery Screen Printing Photos:
Last Updated: June 2023 (Any Pricing Listed Above is Subject to Change at Establishment)
*Comment bellow to let us know outdated info, closings, feedback, reviews, or anything else related.*
Subscribe!
Subscribe to Chicago Business Info for the latest updates on new restaurant openings, AYCE - all you can eat spots, coupon deals, discounts on your favorite restaurants and businesses, BOGO - buy one get one free specials, businesses, and much more.
Comments This is Aiden from Stitch 2 stitch. I hope you are doing well.S2S is providing a FREE TRIAL DIGITIZING OFFER to new customers with the fastest turnaround 3-4 hours.. Feel free to send any design you have for cap/chest digitizing, we'll digitize that for free to show you our quality. We'll also provide an embroidery machine sew-out as proof with unlimited revision and edits.
We normally charge $10 for a left chest/caps logo with unlimited stitches. We work on quality assurance which means that you have to pay only if you are satisfied with our quality. Your digitized file will be handed to you within 3 to 4 hours. We also deal with all types of custom patches,custom sublimation as well. Thanks, Aiden.
Please mention your Name and Contact number with your designs



Aiden Parker/Sales Representative

Email: aidens2semb@gmail.com
Direct: +1-484-482-8253
Website: https://www.s2semb.com/
This is Aiden from Stitch 2 stitch. I hope you are doing well.S2S is providing a FREE TRIAL DIGITIZING OFFER to new customers with the fastest turnaround 3-4 hours.. Feel free to send any design you have for cap/chest digitizing, we'll digitize that for free to show you our quality. We'll also provide an embroidery machine sew-out as proof with unlimited revision and edits. We normally charge $10 for a left chest/caps logo with unlimited stitches. We work on quality assurance which means that you have to pay only if you are satisfied with our quality. Your digitized file will be handed to you within 3 to 4 hours. We also deal with all types of custom patches,custom sublimation as well. Thanks, Aiden. Please mention your Name and Contact number with your designs Aiden Parker/Sales Representative Email: aidens2semb@gmail.com Direct: +1-484-482-8253 Website: https://www.s2semb.com/